Bratislava Tyre/Wheel Factory and DC "Most Innovative in Europe"
24th May 2017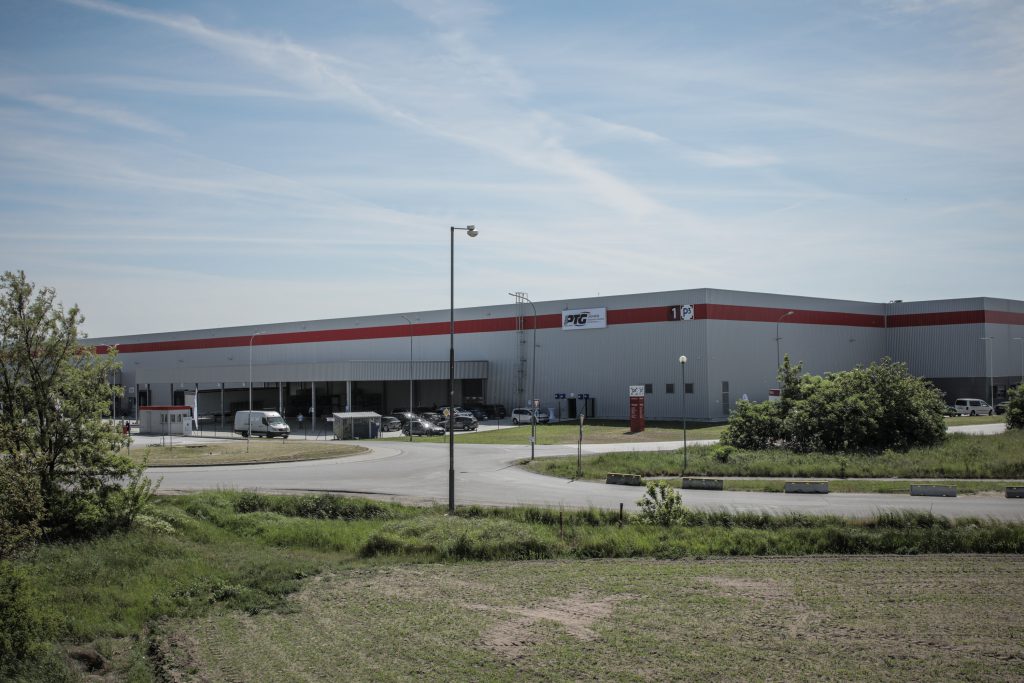 P3 Logistic Parks have unveiled a new factory and distribution centre in Bratislava, Slovakia for VW wheel supplier PTG. The building includes several special features that are being put into use for the first time at a P3 park. One of PTG's requirements was the construction of a special drive-through tunnel for side loading and unloading. The tunnel also speeds up the process of handling cargo. Because PTG works with finished sets of products and has strict temperature and hygiene requirements, the tunnel is closed.
Another requirement was an absolutely flat floor. This applied in particular to the warehouse. To function correctly, the individual types of tyres must be placed in specific, calibrated locations and stored at a precisely specified height. This ultra-modern assembly hall also meets "eco-friendly" requirements. Up to 25% of the heating of the building comes from waste heat produced by three compressors used to inflate tyres. Other equipment includes a system for capturing rainwater, water-saving sensors, two-phase flushing, a dedicated transformer for the back-up electricity generator and insulating cladding meeting EU standards.
"With P3 we found the perfect partner to start the most innovative project in tyre/wheel assembly in Europe. The strong competent P3 team worked with us to develop with a tailor-made facility and complete it on time time. Throughout the construction phase it was a pleasure to work with P3 and they were even able to incorporate small changes," said Dirk Gentgen, Executive Director of PTG Europe.
P3 Bratislava park serves the logistics triangle of Prague – Vienna – Budapest. Its strategic location includes a good connection to the D2 motorway. It is just 15km from Bratislava and around 14 km from the Volkswagen plant, which has made it particularly interesting to customers in the automotive segment. Other automotive companies, including Faurecia, HBPO, Panasonic and Schnellecke Logistics, take up nearly half the park's 215,000 m2 total area. The park is divided into seven separate buildings DC1 – DC7. PTG Slovakia's assembly plant in DC1 has a total area of 17,000 m2.