UK Firm Bids to Transform Home Delivery with New Vehicle
18th May 2020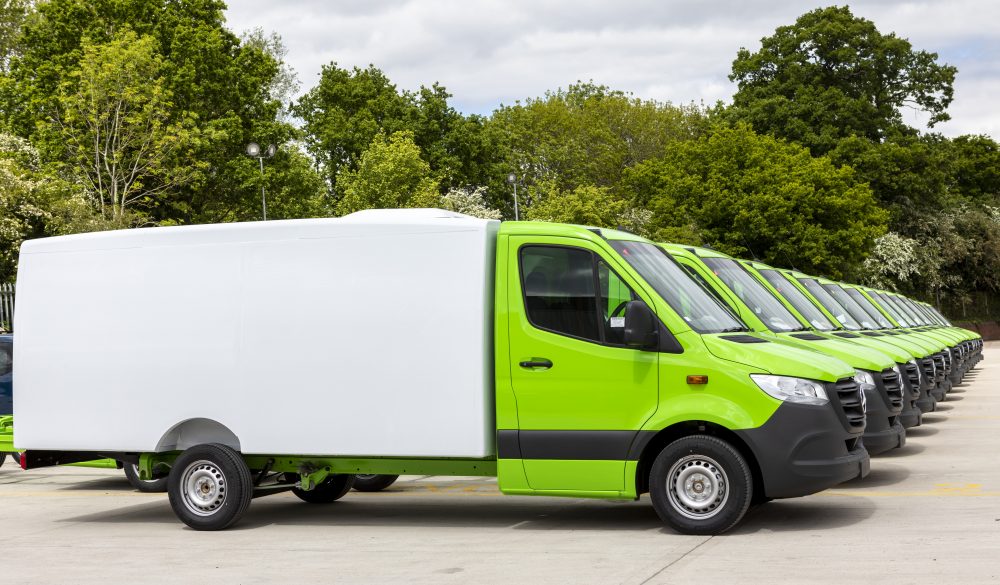 A British engineering firm that works with some of the biggest brands in the aerospace and automotive sectors has brought its experience to commercial vehicle bodybuilding in a bid to transform the home delivery sector.
Coventry-based Penso is launching a new range of ultra-lightweight bodies for 3.5-tonne commercial vehicles which have been carefully designed to tackle all issues facing last mile logistics fleets, namely: reducing carbon footprint, driver shortage, tighter legislation, imminent technology advances in alternative fuels and, today more than ever before, increasing customer demand.
The firm's new 'Blue Ocean Home Delivery Pods' offer temperature-controlled and dry freight fleets running 3.5-tonners the ability to carry the same weight of goods in two journeys, that a traditional vehicle delivers in three.
This significant increase, combined with a truly aerodynamic design, improved functionality for drivers, the use of both carbon fibre and recycled plastic, compatibility with diesel, electric and hybrid chassis plus an unparalleled 10-year structural warranty, provides Penso an opportunity to deliver huge efficiency savings for supermarkets, parcel delivery firms and logistics fleets.
The launch is the result of more than 10 years of research by Penso and a £16.3 million investment – half from Penso and half from government matched-funding via the Advanced Propulsion Centre (APC) and Innovate UK. This has helped to fund the installation of a flexible automated robot assembly line housed in a brand new 50,000 ft2 facility which can produce a finished body every 42 minutes.
Production is commencing with two initial models – an e-Grocery Pod as an upgrade for supermarket deliveries and an e-Delivery Pod, based on a Luton van. Ultimately, 30 different pods will be offered including medium- and high-roof van body variants with a choice of single and double compartments, twin rear doors and side-door loading configurations, plus tail-lift options. These will be built across different wheelbases and vehicle platforms to suit a variety of applications and fleets.