Tyre Giant Expands Sensor Range for Automated Driving
18th September 2018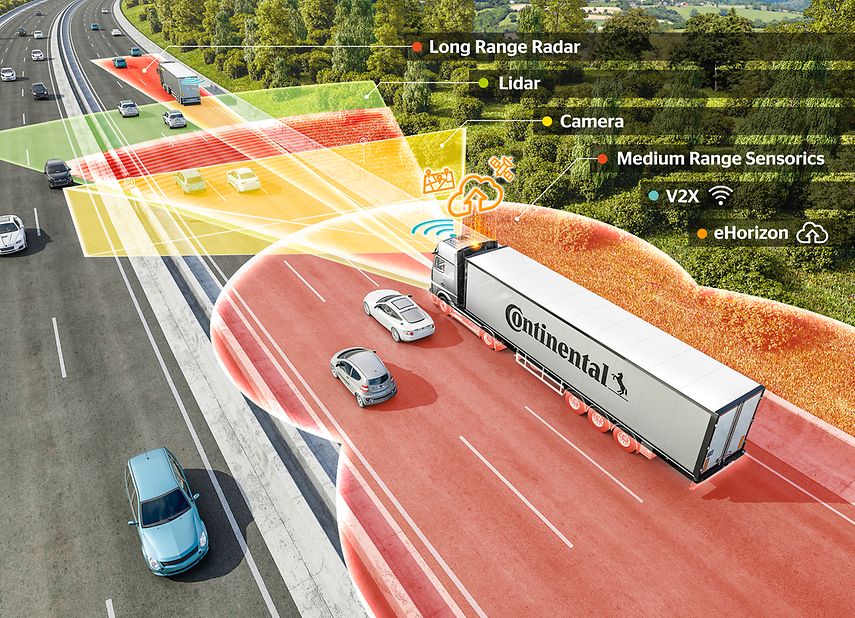 Continental is expanding its range of solutions for the Automated Driving of commercial vehicles. It is currently developing a model that captures the vehicle environment using various sensors.
Reliable perception of the vehicle environment and its precise evaluation is a basic requirement for highly developed driver assistance functions and Automated Driving. The data from sensors such as camera, radar and lidar is combined with additional information such as the profile of the route ahead and collected, evaluated and interpreted by an intelligent control unit, the Assisted and Automated Driving Control Unit (ADCU). A complex and detailed environment model is then created from the resulting data. This model can be used to implement a wider range of advanced driver assistance functions, contributing to greater road safety.
Visitors to the IAA Commercial Vehicles exhibition can see how an environment model works. In addition, various applications will be shown, including platooning and the right turn assistant. Continental anticipates increasing worldwide demand in the coming years for subsystems relating to Automated Driving. Its special focus will be on commercial vehicle manufacturers in Europe, North America and Asia.