Truck Racing with Advanced Video Telematics
18th May 2023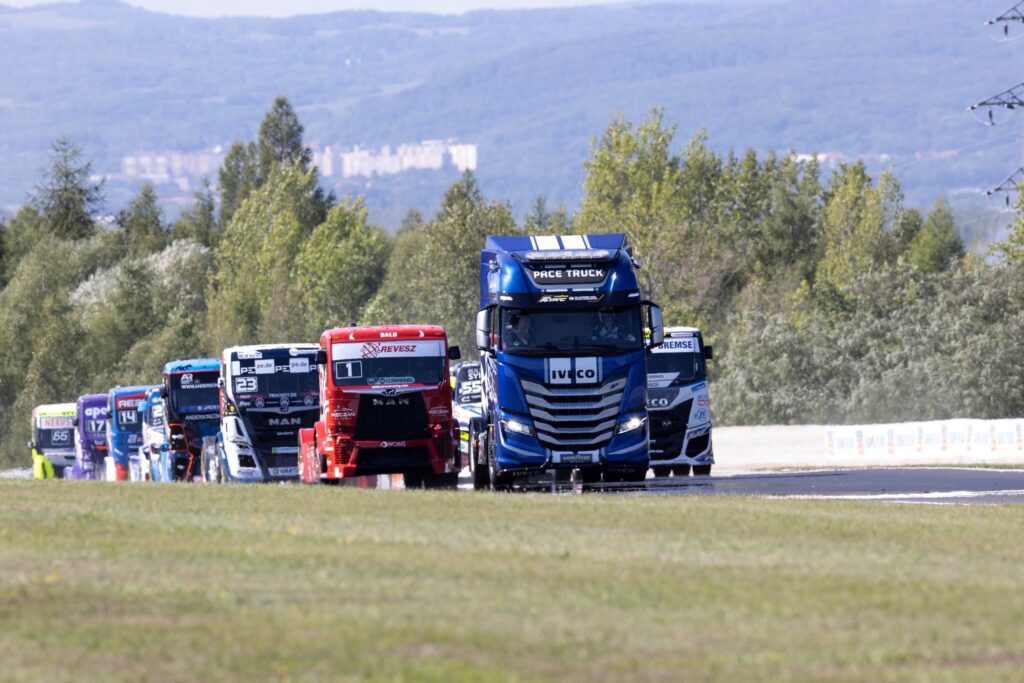 VisionTrack has become the official video telematics partner for the Goodyear FIA European Truck Racing Championship (ETRC), which begins at the Misano World Circuit track in Italy later this month. VisionTrack will provide an advanced multi-camera solution to all competing teams that will support race officials throughout the eight-date calendar as well as capture broadcast quality footage.
VisionTrack will supply a full HD mobile digital video recorder (MDVR) for each truck with forward, rear and driver facing cameras. This will provide the visibility needed to effectively manage on/off track race compliance to help maintain safety levels. Race control will also benefit from live viewing, instant playback and downloadable footage within seconds to quickly investigate driving incidents, while HD video will be available for during and post-race broadcasting and other media opportunities.
'Welcome to VisionTrack as a new partner to the championship," said ETRA Managing Director Georg Fuchs. "VisionTrack is a leading provider of advanced video telematics and their onboard camera solutions will support our race control to investigate incidents on track. The advanced system will also allow us to bring the excitement of truck racing and wheel-to-wheel action closer to our fans."
Dean Leonard, Vice President of Technical Services at VisionTrack said: "We are delighted that our video telematics solution will be playing such a crucial safety role during the season, providing the footage and data needed for race activity management, and providing action-packed broadcast content. This latest agreement follows our successful and ongoing partnership with the British Truck Racing Championship over the past three years."
VisionTrack is a leading global provider of AI video telematics and connected fleet data. The company's advanced vehicle camera solutions are underpinned by a device-agnostic, multi-award-winning IoT platform, Autonomise.ai. The company's unique approach is helping tackle some of the most complex challenges faced by the fleet, transport and insurance sectors, providing the operational insight, business intelligence and enriched vehicle data needed to make strategic mobility decisions.