Thermo King Recognises 2017 Dealer Award Winners
23rd February 2018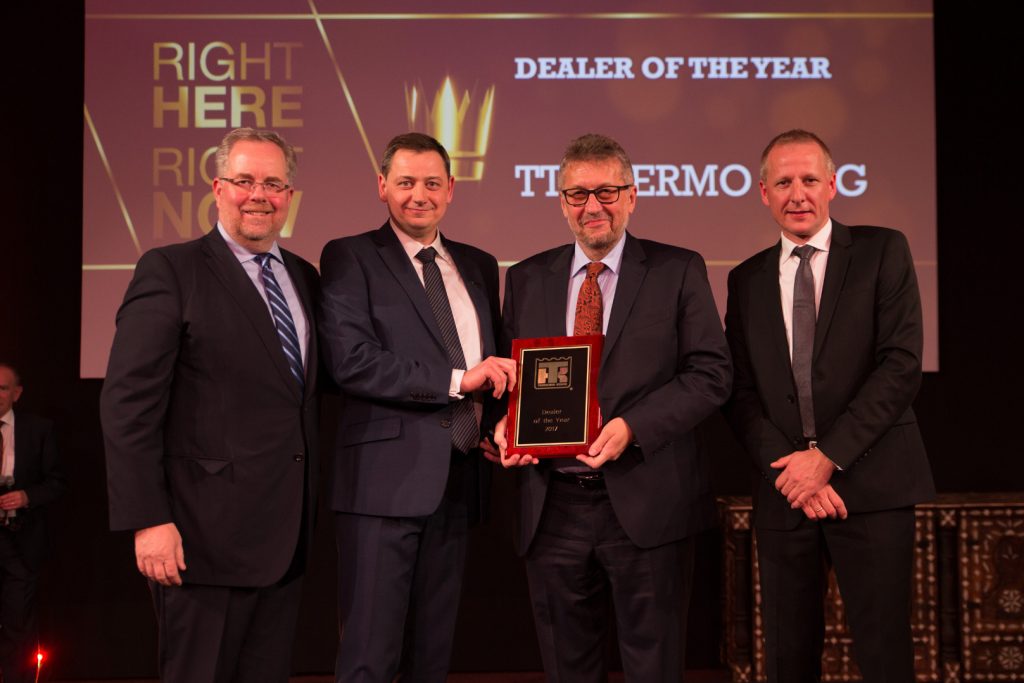 Thermo King®, a leader in transport temperature control solutions for a variety of mobile applications and a brand of Ingersoll Rand, has honoured leading dealerships at its annual dealer conference held in Marrakesh, Morocco. The company recognised its top dealers from the Europe, Middle East and Africa (EMEA) region for significant achievements in 2017.
The highest recognition, the 2017 EMEA Dealer of the Year title was awarded to TT-Thermo King of Poland.
"TT-Thermo King is a well-deserved recipient of this award. This team is helping to set the standard for service excellence and are experts in offering our customers with the best and most innovative solutions in the industry, said Pauli Johannesen, vice president and general manager of Thermo King's EMEA Truck, Trailer and Bus business. "With two decades of experience and locations in both Poland and Slovakia, TT-Thermo King delivers the highest quality in service and a world-class customer experience."
TT-Thermo King was previously recognized as the Dealer of the Year in 2010, and in 2016, they were awarded Aftermarket/Service Dealer of the Year.
Other dealership award winners include:
– 2017 Trailer Dealer of Year: KH OneStop A/S, Denmark
– 2017 Self-Powered Truck Dealer of the Year : Paris Froid Services (PFS), France
– 2017 Vehicle Powered Truck Dealer of the Year: Climate Control LLC, Russia
– 2017 Aftermarket/Service Dealer of the Year: GOGAMI, Algeria
– 2017 Bus Sales Dealer of the Year: Costa Eugenio Srl, Italy
– 2017 Frigoblock Dealer of the Year: Station Diesel, France
– 2017 Connectivity Dealer of the Year: Technical Transport Products (TTP), Northern Ireland
All 2017 Dealer Award winners were selected for excellence and leadership in all aspects of performance, while also providing a superior customer experience.
With more than 500 service locations in 75 countries throughout EMEA, Thermo King offers peace of mind to transporters of temperature sensitive products through a growing network of certified dealers.