Thermo King and BPW Announce Collaboration
9th June 2020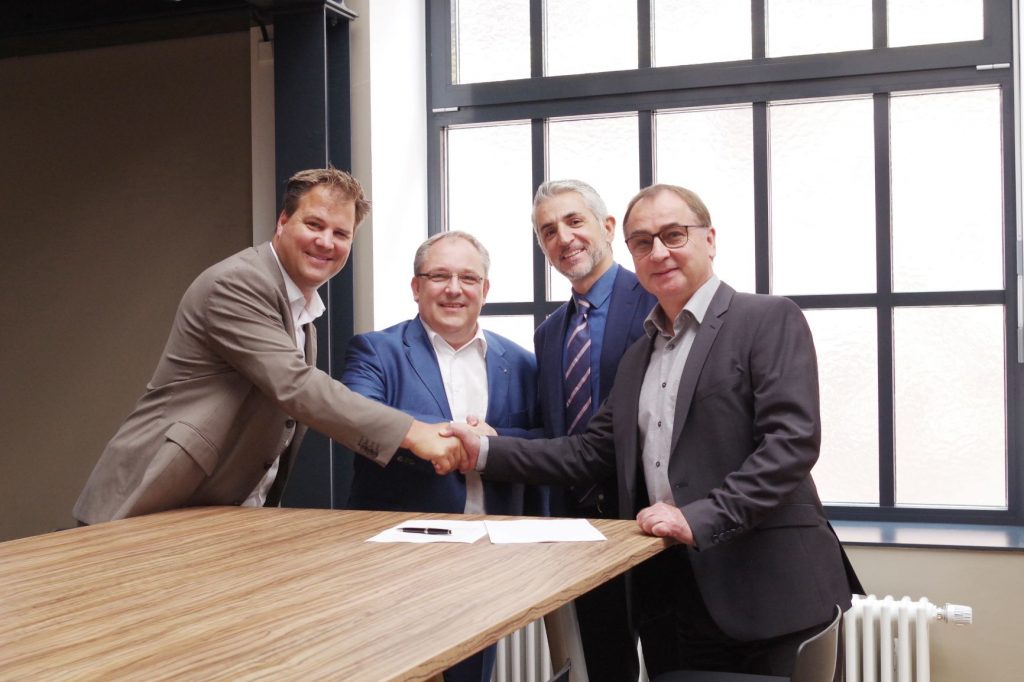 Thermo King and BPW announced today the collaboration of both companies to develop a new economical and ecological refrigerated trailer solution.
Thermo King and BPW combined their research and development expertise to transform the way refrigerated trailers are powered. Since autumn 2019, both companies have worked together to create a sustainable power solution for refrigerated trailers that will not only be environmentally friendly but also bring transport companies substantial cost savings.
Today, both companies reached a significant junction and are convinced that continued progress will soon deliver to market a reliable and efficient solution making zero-emission trailer transport refrigeration a reality. The partnership will be communicating major developmental milestones over the coming months with a sneak-preview later this year.
"For decades, Thermo King has considered it our responsibility to lead the refrigerated transport industry and always deliver solutions that our customers expect from us," said Francesco Incalza, president of Thermo King Europe, Middle East and Africa. "We're leaders in electrification, we have the largest range of zero and low-emissions solutions in all segments of the market. Our customers value us for our commitment to the continuous advancement of the industry. The partnership with BPW perfectly reflects this approach and brings us closer to meeting our 2030 sustainability goals and combatting exhaust, CO2 and noise pollutions in our industry."
Thore Bakker, General Manager Trailer Solutions & Mobility Services at BPW, adds: "In times of climate change, new traffic regulations in urban areas, the transport industry is more than ever challenged to find new ways of doing business economically and ecologically. Together with Thermo King, BPW is addressing the urgent problems of refrigerated transport, whose refrigeration units are still powered by a separate diesel engine today. By combining our competences as technology leaders for freight transport solutions we can make temperature control systems more environmentally friendly through new energy concepts in the trailer. This will also have a positive implication to the Total Cost of Ownership of the freight forwarder along the transportation supply chain."
Thermo King and BPW consistently invest in developing and evolving technology for sustainable transport efficiency that demonstrate how climate and customer cost benefits are inextricably linked with modern transport technologies.
Thermo King is a strategic brand of Trane Technologies – a pure-play climate innovation company that challenges what is possible for a sustainable future through heating, cooling and transport refrigeration solutions. The collaboration with BPW aligns with Trane Technologies' 2030 sustainability aspirations, and the commitment to reduce customers' carbon emissions by one gigaton – equivalent to the annual emissions of Italy, France and the United Kingdom combined.
BPW has been committed to climate protection for many years and employs an integrated innovation strategy to achieve sustainable gains in product efficiency for the climate, the environment, people and nature. The company is documenting its progress in line with the benchmarks of the UN Global Compact – a global initiative for responsible corporate governance that it has supported since 2016. BPW is also guided by the UN's 17 Sustainable Development Goals.
(From left to right): Thore Bakker (BPW), Dr. Markus Kliffken (BPW), Francesco Incalza (Thermo King), Bernd Lipp (Thermo King). The photo was taken before COVID-19 pandemic.