Telematics for Truck Racing Championship
28th March 2023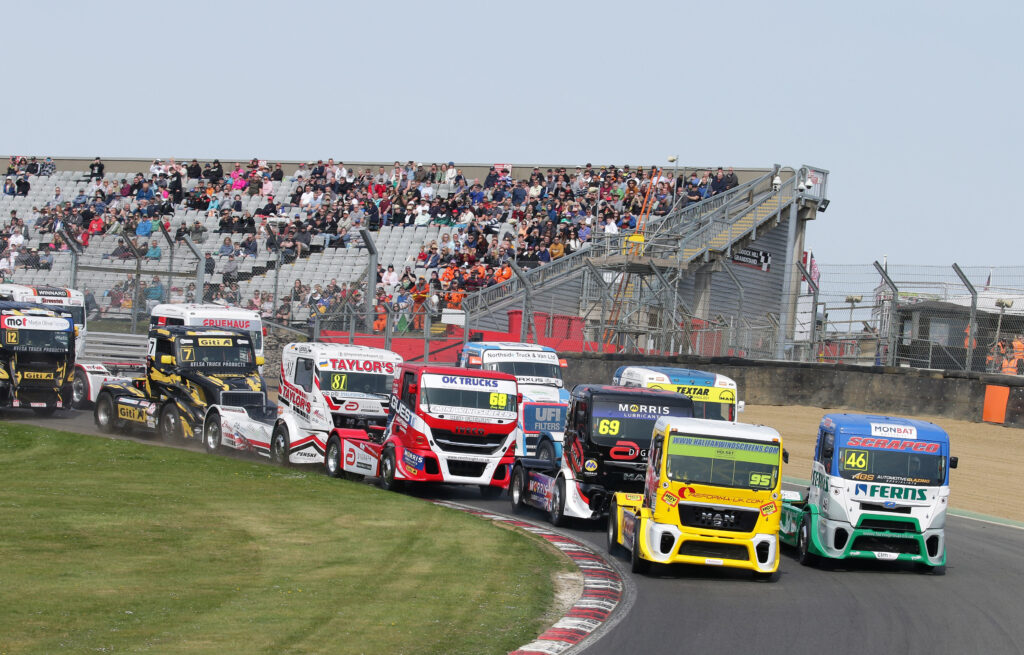 VisionTrack is extending its longstanding partnership with the British Truck Racing Championship (BTRC) for a further year. As official video telematics provider, the company will deliver an advanced vehicle camera solution for all competing trucks in Division 1 and Division 2 of the BTRC. Teaming up with Truck Sport UK, VisionTrack will support race activity management throughout the seven-round event, as well as providing high-quality footage for broadcast and media opportunities.
VisionTrack will be using a three-channel system, utilising forward-facing, rear-view and in-cab cameras, so race officials can access a substream feed that downloads footage within seconds to speed-up in-race investigations. This will work alongside livestream video from each truck that assists with the management of on/off track race compliance, while HD video will also be available during and post-race for livestream broadcasting, media clips and a TV highlights programme.
Mark Turner, Sporting Manager of British Automobile Racing Club Limited commented: "The British Automobile Racing Club and British Truck Racing Championship (BTRC) are delighted to continue our valued partnership with VisionTrack. As the motorsport industry continues to evolve, providing officials with the information that they need to make the right decisions is paramount. We have worked hand-in-hand with VisionTrack to give officials a system that puts them in control of what footage they want and allows them to quickly assess on track incidents."
Dean Leonard, Vice President of Technical Services at VisionTrack said: "We are excited to be the official video telematics provider for the British Truck Racing Championship for the third year running. Our advanced camera solution is again helping Truck Sport UK to maintain the highest levels of race safety, while providing action-packed content that will attract new fans to this exciting motorsport. I will again be on-hand throughout the competition to support the judicial team within race control and ensure they can access the video and data they require."
VisionTrack is a leading global provider of AI video telematics and connected fleet data. The company's advanced vehicle camera solutions are underpinned by a device-agnostic, multi-award-winning IoT platform, Autonomise.ai. The company's unique approach is helping tackle some of the most complex challenges faced by the fleet, road transport and insurance sectors, providing the operational insight, business intelligence and enriched vehicle data needed to make strategic mobility decisions.