Swedish Online Grocer Boosts Cold Chain Performance
15th January 2020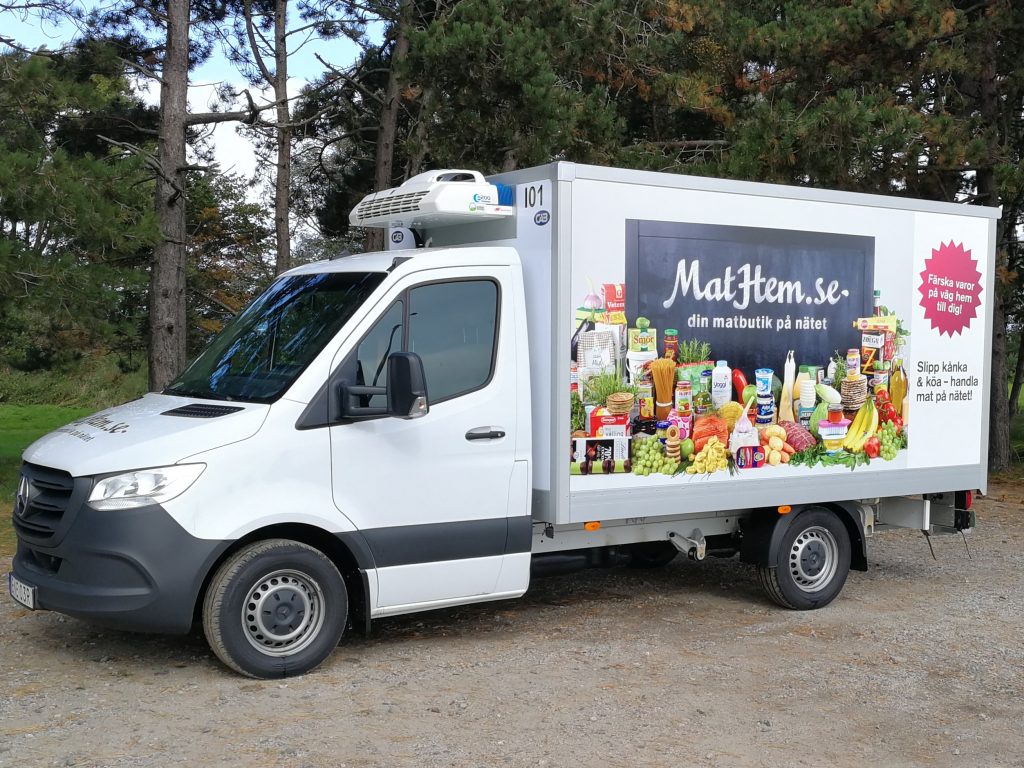 MatHem.se, a Swedish online grocer, has deployed 30 new vehicles featuring the fully electric E-200 multi temperature refrigeration units from Thermo King. The new fleet allows MatHem.se to move food sustainably and always at the right temperature, guaranteeing an unbroken cold chain all the way from their warehouse to the customers' doorstep.
MatHem.se was looking for an all-in-one transport refrigeration solution that would allow them to maintain two cooling zones in the vehicle – one for cooled and one for frozen – and remove the heavy standalone freezer they had used before to transport frozen goods. They were also looking for an environmentally sustainable way to keep the refrigeration unit operating while the driver stops for delivery, has a lunch break or needs to turn off the vehicle for longer. Thermo King E-200 unit with additional battery pack met all the requirements.
The multi-temperature set up of the E-200 units allowed MatHem.se to save approximately 80 kilograms when compared to the previous fleet configuration featuring a standalone freezer. This directly translates to fuel savings and increased cargo space in the vehicle. The hold-over capacity is secured thanks to the additional battery pack, fully independent from the vehicle, which can power the unit during stops for deliveries or breaks. This gives the driver the peace of mind and flexibility to stop at any time without the need to keep the vehicle running on idle to keep the transported goods cooled.