Robust and Longer Life Promised by Goodyear's Mixed Service Truck Tyre
29th November 2018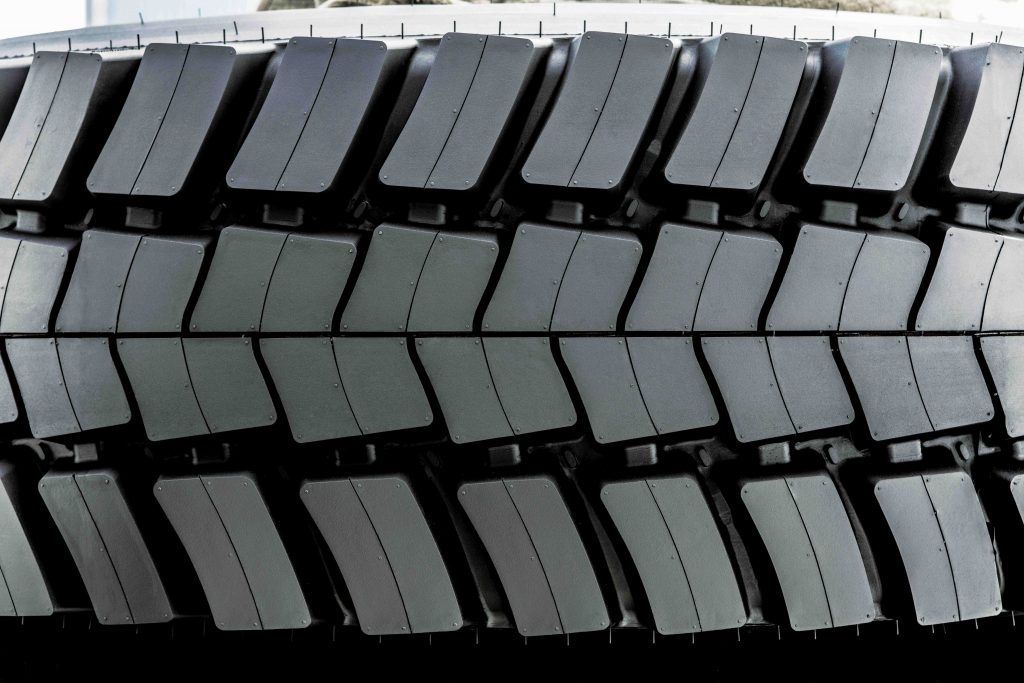 Goodyear is launching a brand-new mixed service truck tyre range, offering optimal damage resistance and longer service life than previous Goodyear mixed service tyres, plus an accidental damage and retreading guarantee. The new OMNITRAC range features new DuraShield technology and combines excellent robustness with enhanced performance and retreadability.
The new tyres have been developed for vehicles operating in today's mixed service applications, where they face the difficult conditions of unpaved sites but predominantly operate on roads. These include tippers, cement mixers, concrete pumps and low loaders operating in construction, as well as trucks in waste, recycling, timber and agricultural industries.
The new OMNITRAC range comprises 10 sizes (six OMNITRAC S steer tyres and four OMNITRAC D drive tyres), including one new to the mixed service industry. This 315/70R22.5 size covers the growing trend for the use of standard tractors in this market sector.
DuraShield is a new Goodyear technology featuring an exclusive top belt for extra resistance to casing damage, which also improves retreadability. The new OMNITRAC range offers improved service life1 and full 3PMSF compliance to meet ever tougher winter tyre requirements.
A further feature of the tyres is the integration of radio frequency identification (RFID), allowing simple identification and connectivity to tyre management and tracking systems. The Goodyear OMNITRAC guarantee[2] gives fleets extra peace of mind, covering accidental impact damage that renders a registered tyre unrepairable and unusable. It also guarantees the additional 100% casing acceptance guarantee[3].
"Today's mixed service fleet operators are demanding tyres that offer both versatile on-road capability and greater resistance to the conditions encountered both on- and off-road," said Benjamin Willot, Director Marketing Commercial Tires Europe at Goodyear. "Our new OMNITRAC tyres are a further development of our previous range and now feature DuraShield technology to make them even tougher and offer greater service life. We are so confident of the robustness of these tyres that we are guaranteeing them against accidental damage."