Oakley Transport Switch to Krone for Lightweight Flexibility
30th May 2019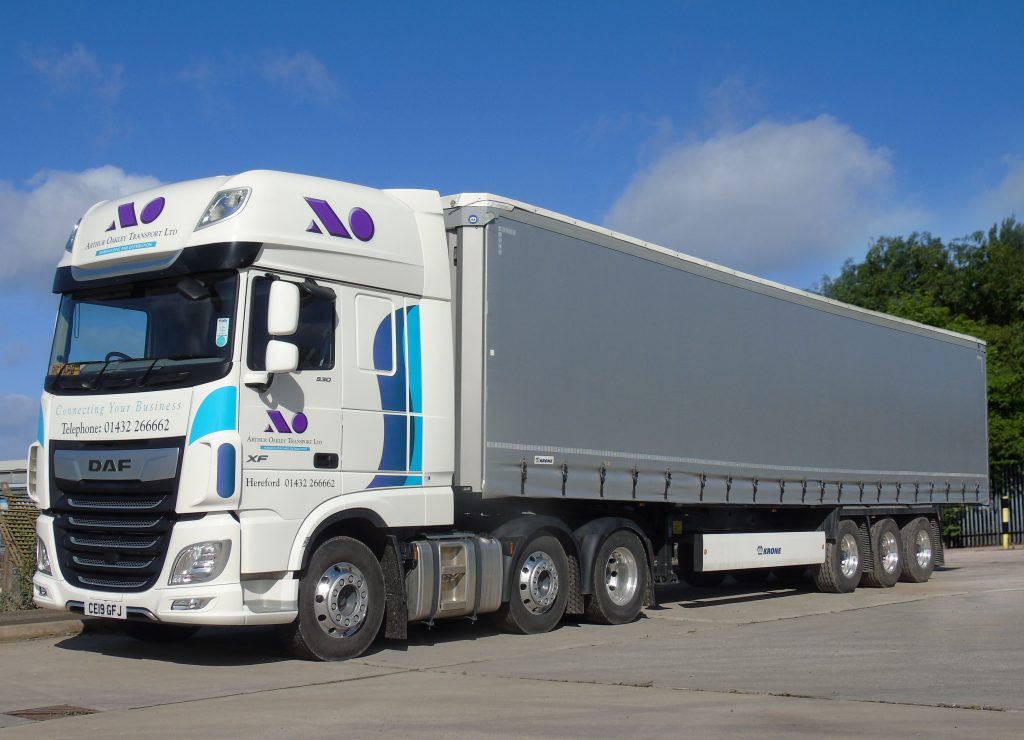 Hereford-based logistics operator, Arthur Oakley Transport Ltd is benefiting from increased payloads since adding a Krone Coil Liner curtainsider to its HGV fleet.
Weighing-in at more than 500kgs lighter than similar trailers, the Coil Liner comes with Krone's Multi-Lock secure-loading system, adaptable floor wells and a sliding roof. Features which, according to Transport Manager Steve Underwood, add a new level of loading flexibility and payload efficiency to their operation.
"With this Coil Liner we can carry a variety of loads. For example, steel coils one way and with up to ¾ tonne payload advantage, 28 tonnes of seed spuds in another. Add to that, the multi lock system with strapping points every 10cm along each side rave, plus loading through the roof and we get quicker turn-round, secure loading and a faster return on investment. Most importantly, the Krone Coil Liner enables Oakley Transport to provide maximum flexibility with competitive rates to a diverse customer base – from single traders to multinational businesses throughout the UK."
Steve Underwood goes on to say that the Coil Liner is manufactured to European standard, Code XL and the powder-coat paint finish comes with Krone's 10-year guarantee against corrosion perforation.