New WEC Lines Service For Liverpool
29th January 2016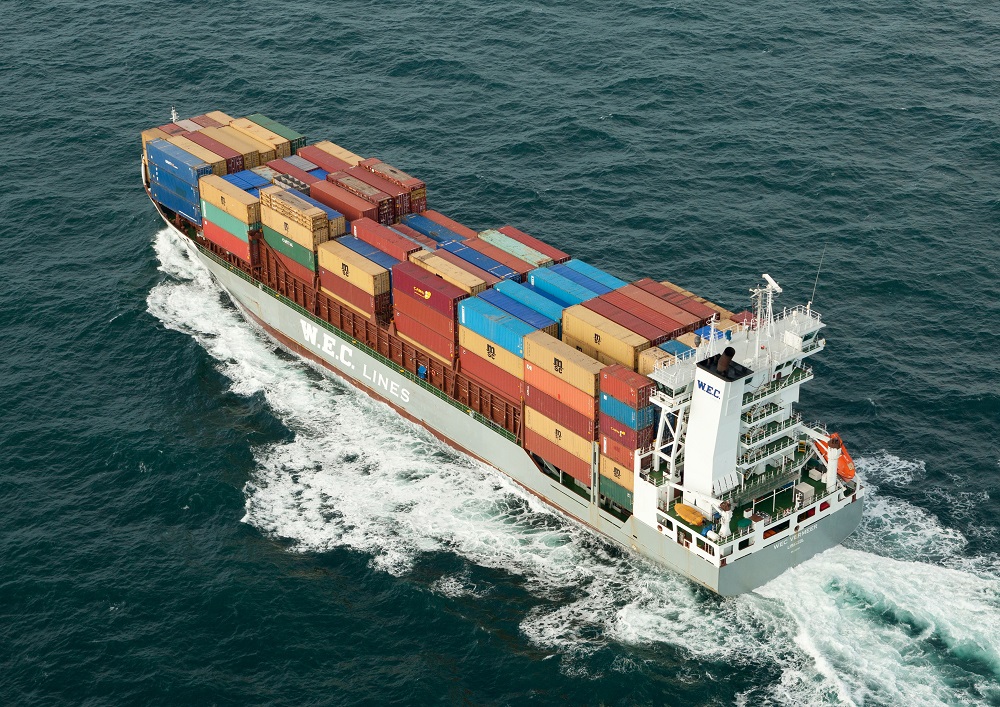 Weekly container service to link North-west England with Portugal
Other connections to include Ireland, Scotland, Morocco, Spain and Canary Islands
Dutch company WEC Lines is to begin weekly calls at the Port of Liverpool from 10 February, providing a new option for shippers looking to access central and northern UK markets.
The brand new service will connect Liverpool with Lisbon, Setubal, Leixoes and Sines and vice versa, with other links to Ireland, Scotland, Morocco, Spain and the Canary Islands.
WEC Lines said: "This is a major new development for us, offering a dedicated, faster and direct container service for our customers in the Iberian peninsula, north Africa and the Canaries. We're seeing growing demand to ship via Liverpool to provide better access to the heart of the UK. The additional supply chain benefits that Peel Ports are able to offer, from quayside services to trimodal transport options, have also been important in our decision. So, our hope is that this will just be a first step towards increasing trade to important UK markets via the North-west."

The company is considering further opportunities in reefer and consumer goods on the route.
Ross Thomson, Sales Director, Peel Ports, added: "We're delighted to be welcoming a new line to Liverpool, especially as the business drivers for the service underline the overall proposition that we've set out for the port. The shape of UK logistics is changing, with the North-west providing shippers the chance to reduce costs, congestion and carbon emissions by getting closer to the end market. Testimonials from our existing customers were pivotal in securing WEC Lines' support for launching a new service. Combined with the backing we have received for our Cargo200 initiative, we are building an increasingly compelling case for cargo owners and lines alike to choose Liverpool."

In November, Peel Ports announced that it has secured 50 advocates for its Cargo200 initiative, including Diageo, JCB and Jaguar Land Rover. The campaign calls for importers and exporters whose goods begin or end their journey in the north of the UK to switch current delivery of ocean freight from south-east ports to the centrally-located Port of Liverpool.
The initiative aims to cut freight mileage by 200 million miles over the next five years. In addition to achieving significant carbon reduction, the company also estimates that the move could save shippers up to £400 per container in transportation costs by delivering to the heartland of the UK.
Work is continuing on construction at the Liverpool2 container terminal, with the next milestone being the arrival of CRMGs in the spring, and the national import centre at Port Salford.
In January, Peel Ports was named as a national champion in the European Business Awards and will now go forward to a public vote.