Matt Scott joins the Kinglifter team at Terberg DTS (UK)
17th December 2015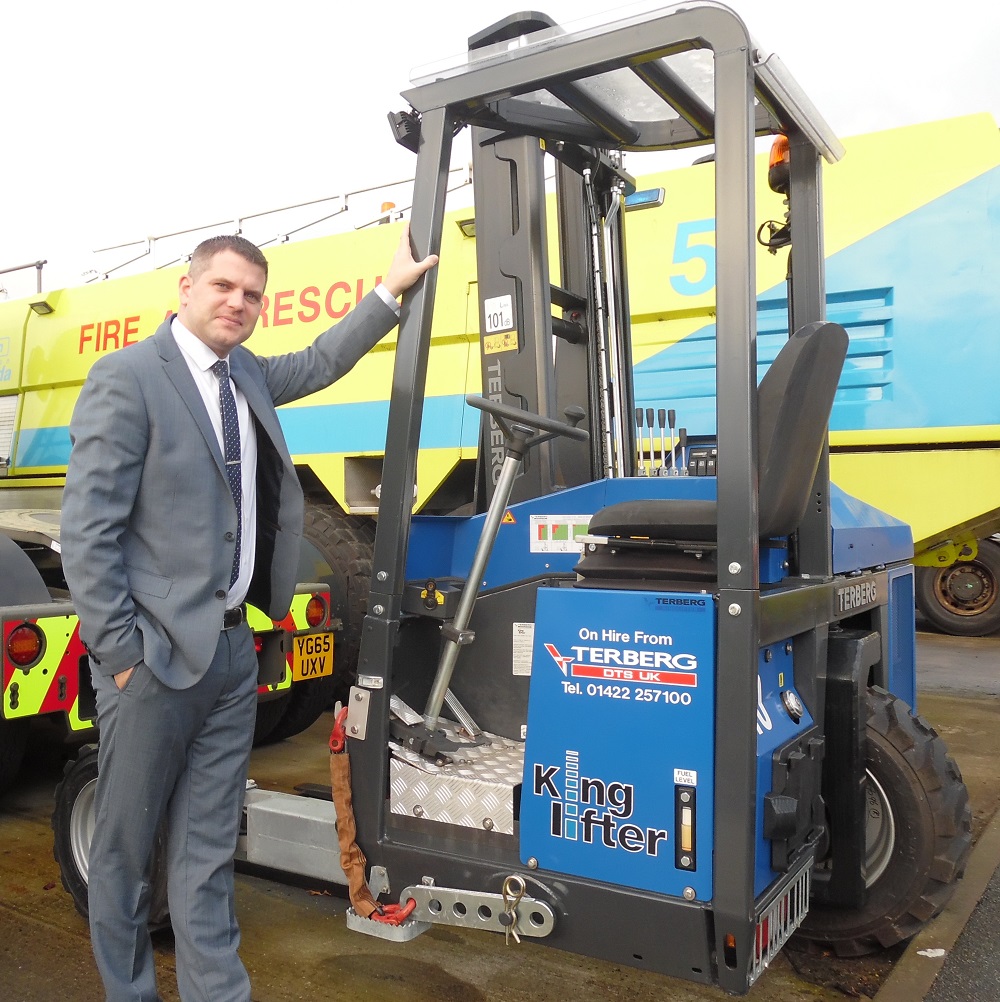 As part of its future product development plans, leading specialist vehicle provider Terberg DTS (UK) Ltd has announced that Matt Scott has recently joined the company in the newly created position of Sales Manager for the Kinglifter range of truck and trailer mounted fork lifts.
With a national sales role for both the UK and Irish markets, Matt will report directly to Robin Johnson, Head of Rental and Special Products at Terberg DTS (UK) Ltd, however he will also be a key member within the product development team as they plan to expand the Kinglifter product portfolio from 2016 onwards.
Matt joins Terberg DTS from another similar manufacturer within the commercial vehicle industry and has many years commercial experience within the industry.
Announcing details of Matt's appointment, Terberg DTS Managing Director Alisdair Couper said, "We have ambitious plans for the Kinglifter range with several new product plans already in the pipeline. The addition of Matt will enhance our sales and product development team and enable us to widen our UK and Ireland customer base, covering single operators through to large multi-product users. We will be looking to use Matt's expertise to develop further product plans and to emulate the success of the Kinglifter range across Europe, here in the UK."
For Kinglifter truck and trailer mounted fork lift enquiries in the UK and Ireland, Matt Scott can now be contacted on 07867 387325 or alternatively through the sales office at Terberg DTS on 01422 257100.
Well-established as a pan European brand, Kinglifter truck and trailer mounted forklifts are manufactured at the company's Terberg Kinglifter plant in Holland, and are in operation within a range of mixed applications for customers throughout Europe. In the UK, the Kinglifter brand is supplied through Terberg DTS (UK) Ltd.
As with all Terberg product groups, the current Kinglifter range of truck mounted fork lifts are supplied through a number of procurement models, including outright purchase as well as short and long term rental options, all of which are supported by Terberg's proven 24-hour nationwide service support facility.
Further information about the full range of Kinglifter truck and trailer mounted fork lifts available in the UK can be viewed on the company's website at www.terbergdts.co.uk/products/kinglifter/