K Group on the road with fully electric chilled deliveries
23rd April 2021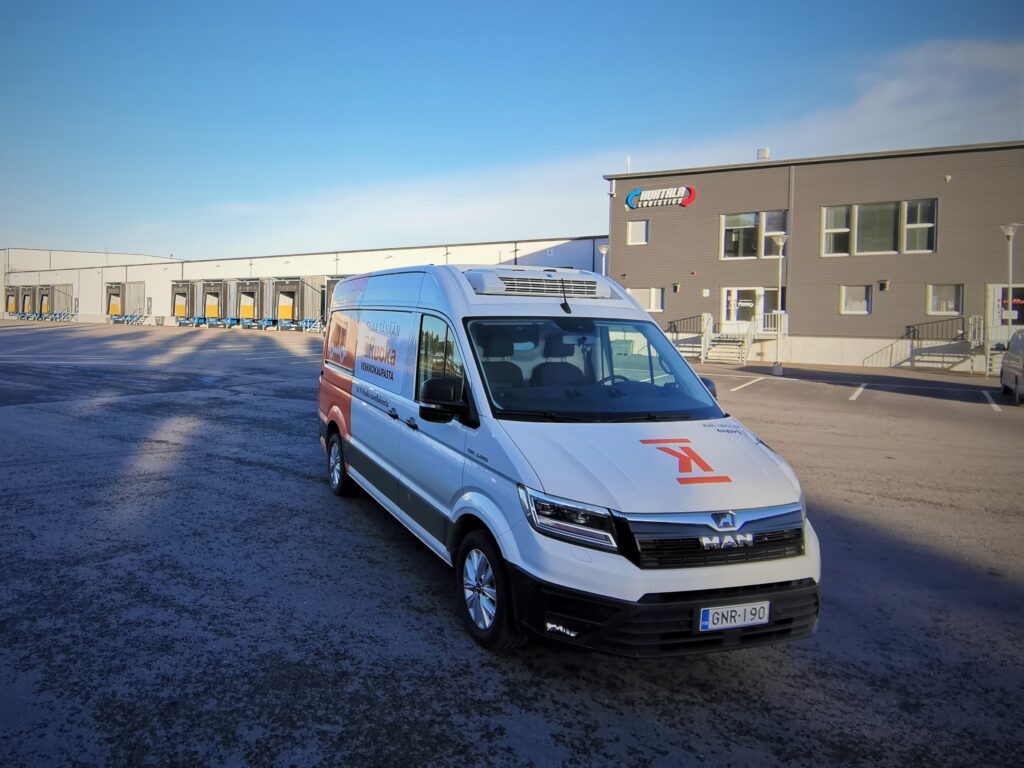 Thermo King, a leader in transport temperature control solutions, has worked with K Group to test successfully the electric E-200 refrigeration unit paired with the electric-powered MAN eTGE van in its food delivery operations in Finland.
K Group is the third-biggest retail operator in Northern Europe, with over 1500 grocery stores in Finland under the Kesko Food brands: K-food, K-Citymarket, K-Supermarket and K-Market.
K Group has been piloting the use of fully electric trucks and vans as part of its efforts to reduce emissions and achieve carbon neutrality by 2025. For its last-mile grocery delivery operations, it chose the new electric-powered MAN eTGE and equipped it with the E-200 multi-temperature refrigeration unit from Thermo King.
"In an urban environment, the zero-emissions and quiet operations offered by electrified transport deliveries are particularly looked forward to by the residents," said Eneko Fernandez, product leader at Thermo King. "We are proud of working closely with retailers as the K Group and helping them make sustainable all-day and nighttime deliveries a reality. Electric-powered delivery vans like MAN eTGE, coupled with the E-200 confidently meet current and future sustainability targets throughout the cold chain and allow customers to operate in areas with the lowest Urban Access Requirements (UVARs)."
"We have a long history with Thermo King units and we could always count on close support and cooperation from their dealer, VTA Tekniikka," said Vesa Ylikotila, fleet manager at Kesko Logistics. "With this project, we wanted to test the electric MAN eTGE in daily operations and gain real-life user feedback from these trials. We chose Thermo King's E-200 unit to refrigerate the van as we were looking for a quiet, sustainable delivery solution – fully powered by electricity. Months of operation proved we made the right choice."
The E-200 units, being inverter driven, unlike typical direct drive solutions designed for diesel combustion engines, deliver constant capacity and can seamlessly work with electric-powered vehicles like the MAN eTGE. The units feature patented power management that contributes to lower energy consumption, increased vehicle autonomy and higher efficiency and reliability.
"When preparing the test van for the K Group we were looking at various options, but Thermo King and VTA Tekniikka were the only ones that could offer the most complete solution," said Timo Puustinen, product manager at MAN Finland. "The Thermo King E-200 unit can work without separate battery packs, which lowers the costs and increases overall usability. It allows K Group to benefit from maximum load capacity of the vehicle. During the tests, the range of the vehicle remained in line with our requirements and proved that the eTGE and E-200 are a very good combination."