Fronius battery charging systems impress with the highest product quality
29th May 2015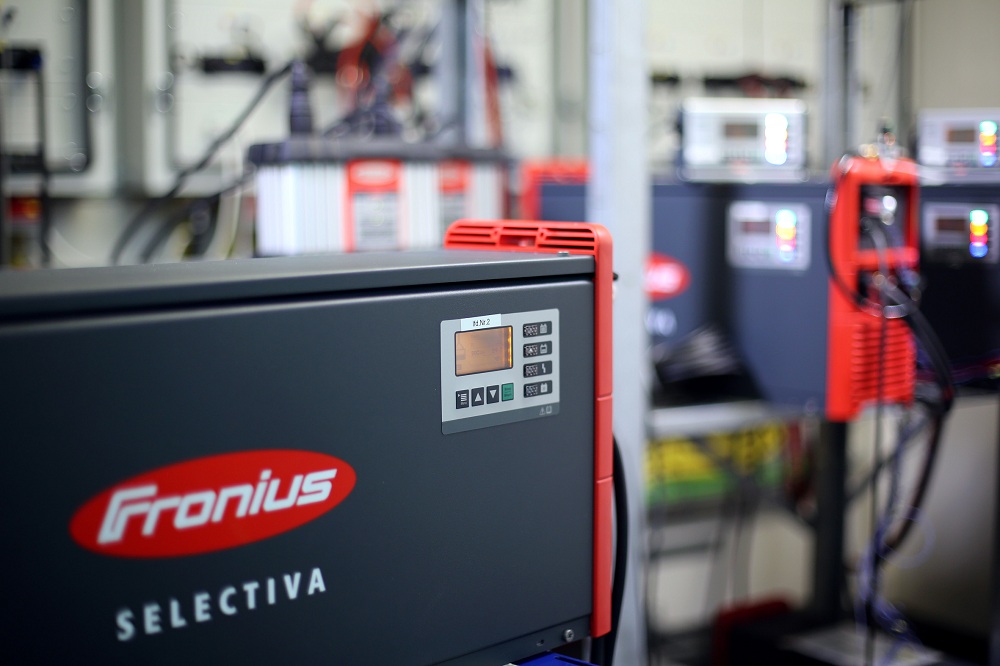 From the vehicle workshop to the high bay warehouse: battery charging systems for traction and starter batteries must reliably see to their tasks day in, day out – even under the toughest conditions. Production errors and quality defects are not only annoying for customers, but can also be expensive and cause a permanent loss of confidence in a product or a brand. For this reason quality is the top priority at Fronius. Thanks to a comprehensive testing programme, the battery charging system specialist ensures that every single device satisfies the stringent requirements of our users.
Fronius has been developing and producing battery charging systems since 1946 and has been working exclusively with high-frequency technology since 1992. This wealth of experience has resulted in high-quality products that have proven themselves time and time again, even under harsh operating conditions. Fronius battery charging systems have an expected service life of up to 20 years and are designed for approximately 3,000 charge cycles, which is the equivalent of two battery lives. To ensure that they remain in perfect working order during this time, the manufacturer subjects each individual device to extensive testing far beyond existing standards.
In a special test laboratory, Fronius simulates the operating conditions and environmental influences that the battery charging systems are faced with during their working lives. These range from extreme temperatures to moisture, ice and salt as well as impacts and vibrations. The experts monitor temperature distribution during operation using infra-red cameras, ensuring proper functioning of the cooling system. The electromagnetic compatibility of the battery charging systems is tested in a shielded, zero-field room that is free from interference, while the service life of the devices is quickly assessed by Fronius engineers using UV resistance.
Every battery charging system must satisfy these test requirements, which extend far beyond the limit values specified in the standards. Only when a product has been thoroughly tested by Fronius is it delivered to the customer. All the test records are stored in the manufacturer's archive for 13 years and may be viewed by the customer at any time. Spare parts are always available for every device and remain available for up to ten years after the product has been discontinued.
This strict testing programme ensures that Fronius battery charging systems are constantly up to the stringent demands of their users, while the product developers are constantly working on new ideas to make their solutions even safer and longer-lasting. A perfect example is the innovative ventilation system our experts have designed for the 8 kW and 16 kW Selectiva series: as the air flow for cooling the device does not have any direct contact with the electronics, the PC boards do not become soiled and short circuits are prevented. Furthermore, an optional dust filter is available for all Selectiva models.