Easy Loading with Low-Maintenance Ekeri Trailer
12th July 2019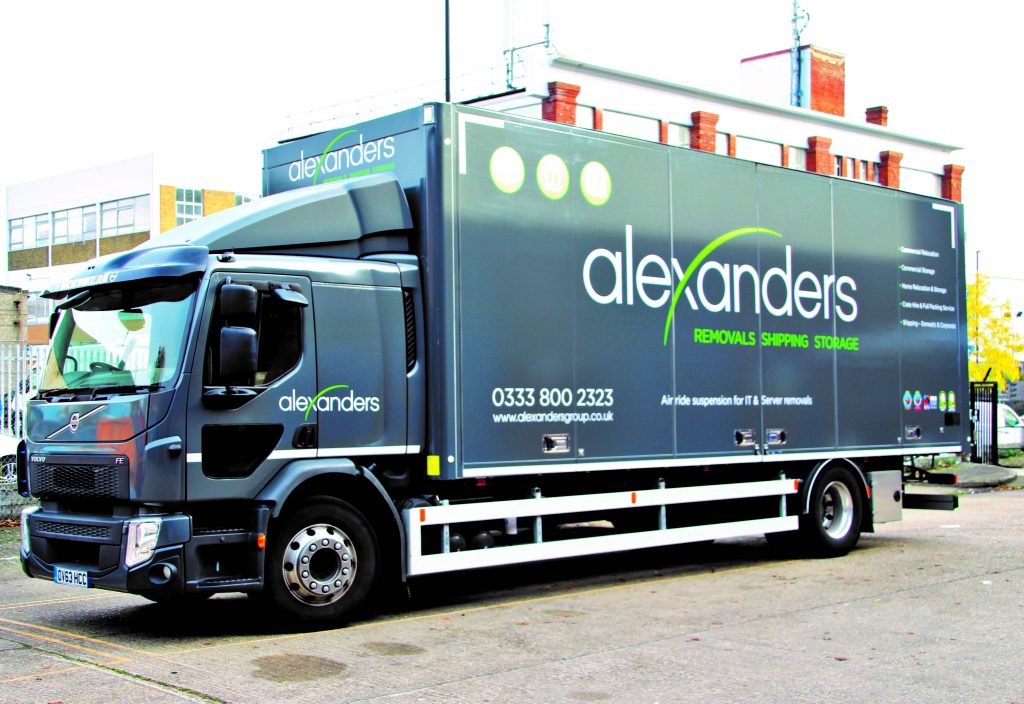 A removals and storage company says an Ekeri side-opening 18 tonne rigid vehicle has greatly improved loading flexibility and requires no maintenance or repairs.
The rigid-sided body is equipped with 6 doors, which open along the body length on the kerbside and lock centrally. While for secure loading, the Ekeri-designed lashing strap system runs along each side of the floor and both walls.
Based in London, Alexanders Removals and Storage provides a comprehensive removals and storage service for domestic and commercial customers throughout the UK and Europe and rely on vehicles which enable fast, secure and flexible loading.
The Ekeri vehicle is designed to allow access to any point along the load bed, from the near-side or rear. This saves handling time and avoids having to manoeuvre items around one-another or to off-load through the rear to reach a given part of the load.
Manufactured by Ekeri in Finland, the GRP-skinned body is also equipped with side and rear ramps for easy access. "If required, we can load 20 pallets or 5 of our large storage boxes through the sides and rear," says Alexanders General Manager Richard Lear. "And as there are no posts in the way, we have unrestricted access with a loading length of 8150 mm and a height of 2740 mm."