Door Manufacturer Opens New Training and Exhibition Centre
26th January 2016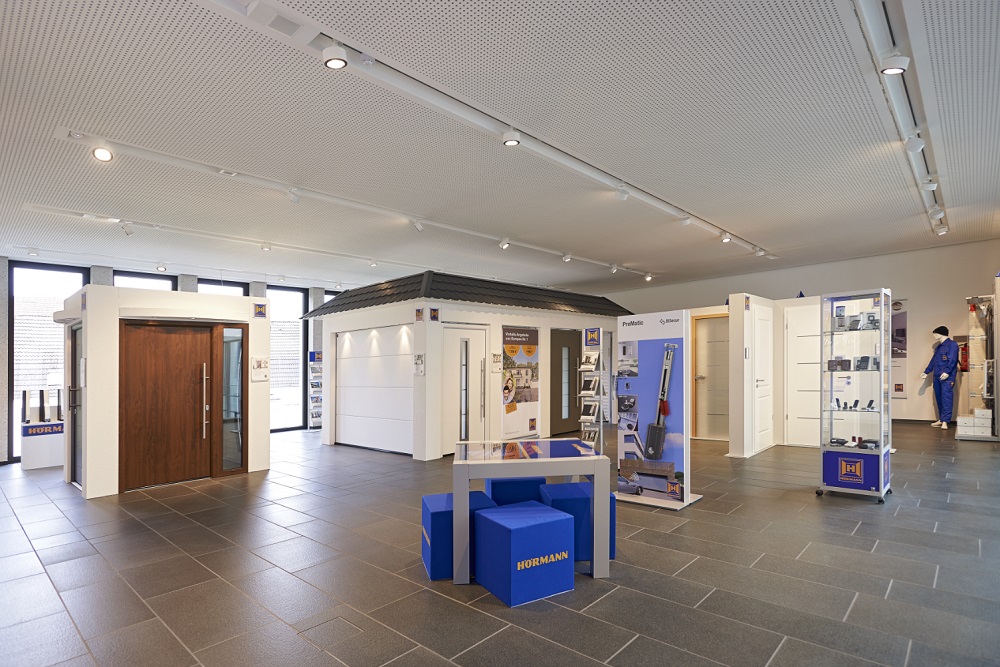 Garage and industrial door manufacturer Hörmann has opened a new training and exhibition centre at its headquarters in Steinhagen, Germany.
After just under two years of construction and with an area over 6000 m², the Hörmann Forum hosts the largest company product exhibition to date. In addition, it provides space for a variety of training and seminar options for the company's partners and employees.
The construction of the new training centre is in response to the increasing demand for product-related training for Hörmann employees. The facility boasts three floors and over 2500 m² of exhibition space for the company's varied product portfolio, which includes garage doors and operators, steel multi-function doors, industrial door systems and loading bay technology.
The building will also act as the company's main seminar and event centre with its multi-purpose seminar rooms, which are well-lit and equipped with state-of-the-art technology.
Covering approximately 180 m², the dealer exhibition allows retailers to view ways in which they can use innovative elements and advertising media to offer modern, creative solutions for designing and equipping their own showrooms. Hörmann pays particular attention to ensuring its partners have support in their product staging. In line with this, a second training centre is being built at the Sales Centre in Steinhagen to focus on fitting courses.