Diesel Truck Particulate Filter Cleaning
3rd February 2023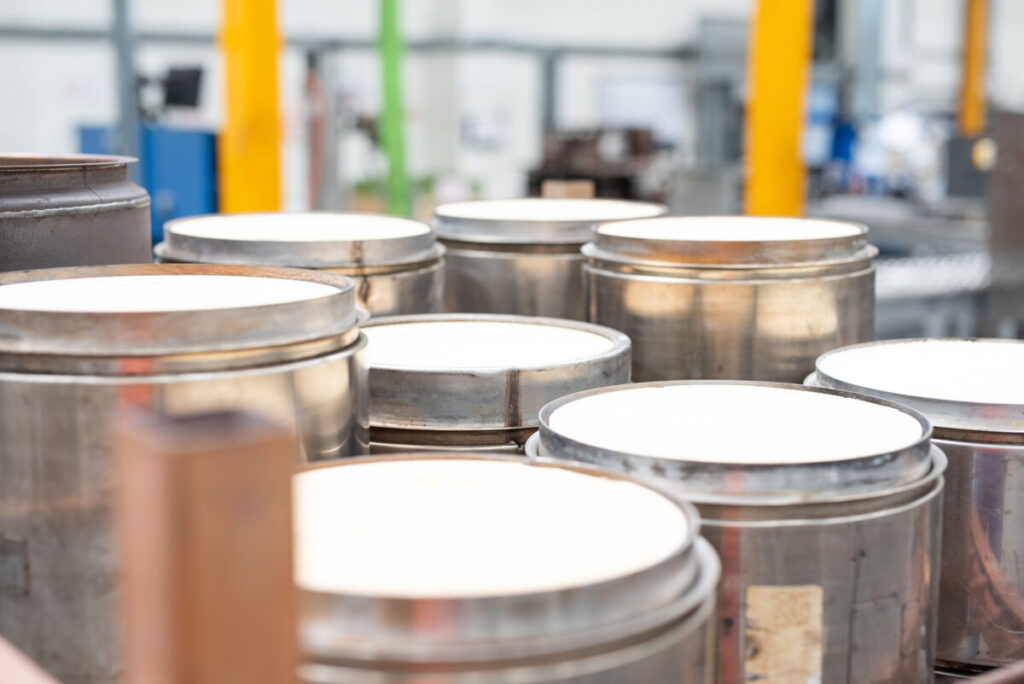 In line with its five-year expansion strategy to meet the anticipated growth in cleaning demand from major truck manufacturers and operators, Ceramex has seen its diesel particulate filter (DPF) cleaning volume increase by 15% year on year.
The number of DPFs processed has significantly increased from before the pandemic with regular weekly throughput of more than 2,000 units per week. Increased logistics fleet activity both nationally and in Europe and the expansion of its customer base has contributed to the uplift in volume, helped by the company's ability to process a significantly larger volume of DPFs, following its relocation to a brand-new, 67,000 square-foot facility in Reading in 2021.
As 2023 gets underway, Ceramex, which is the UK's leading provider of patented DPF cleaning, remanufacturing and inspection services, anticipates an even busier year in response to rising customer demand.
Barney Milles, Managing Director of Ceramex, commented:
"Our performance over the last year clearly demonstrates the demand for cleaning and remanufacturing of commercial DPFs. Having our Reading facility fully operational with scope for increased capacity, positions Ceramex as a UK market leader in scalable DPF cleaning for HGV, PSV and off-highway vehicles. There are over 400,000 diesel-fuelled HGVs operating in the UK, plus thousands of foreign registered trucks, so it's vital to keep their emissions control systems running as efficiently as possible, in accordance with Euro VI emissions regulations. Overall, our mission is to help keep truck fleets emission-compliant and operating cost-efficiently, which also demonstrates the commitment of Ceramex to helping customers reduce costs whilst driving towards cleaner air."
Diesel Particulate Filter cake
Ceramex's patented Xpurge® DPF cleaning process uses a combination of purified water and air to remove accumulated soot and ash deposits from the filter. As the deposits are suspended in water, there is no risk of them entering the atmosphere. The cleaning process removes between 350-450g of soot and ash from each filter, which restores it to at least 95% or more of brand new functionality, thereby avoiding the need for a brand new and costly DPF.
Each DPF is quality checked with Ceramex's patented Veritex® automated inspection technology, which uses light and infrared transmission to verify a DPF's internal condition. This technology provides an image of the internal structure of the filter, identifying any blockages, exotherm damage and cracks. Veritex® also provides a visual confirmation that the filter has been cleaned properly and generates a unique record of the DPF's condition every time it's cleaned, enabling filters to be monitored throughout their service life.
The resultant soot and ash that's collected forms a 'filter cake' of particulate matter. Ceramex ships approximately 30 tons per year to a waste management partner for further treatment prior to its disposal as non-hazardous waste at a licensed landfill site.