Cost Effective Loading Bays Upgrade
1st August 2016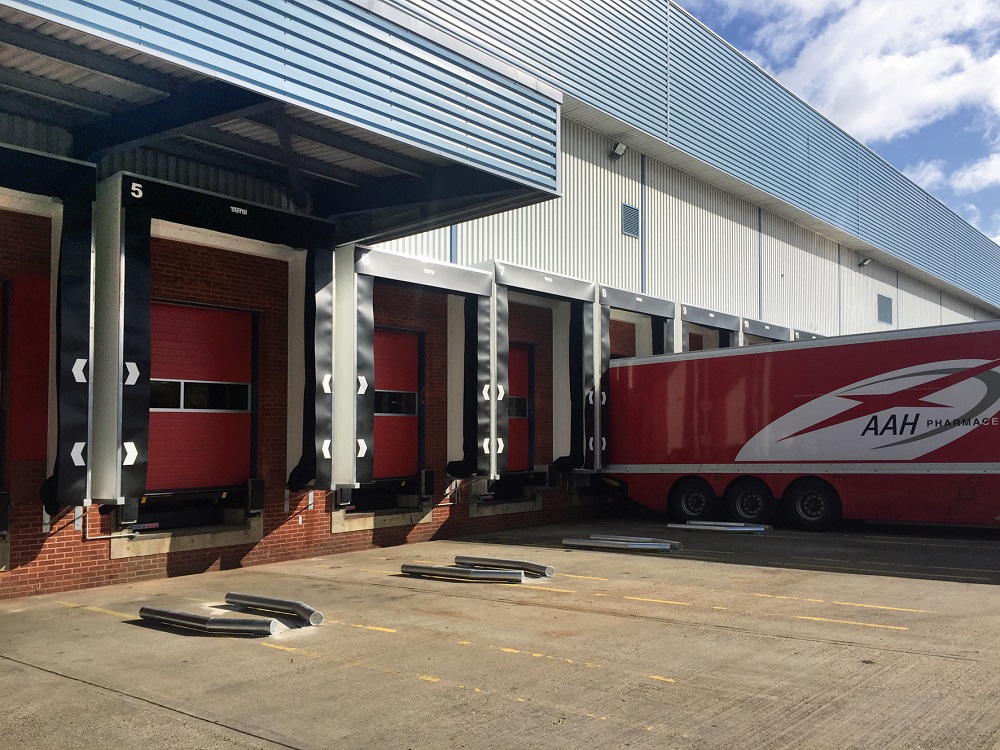 Specialist loading bay equipment and industrial door manufacturer Stertil Dock & Door Products has refurbished and upgraded an installation of loading bays for a leading distributor of pharmaceuticals and healthcare products.
AAH Pharmaceuticals is the UK's largest pharmaceutical wholesaler with over 3,800 employees based at 20 locations across the country. The company stocks a range of 20,000 products and completes more than 100,000 weekly deliveries to pharmacies, hospitals, retail outlets and doctors' surgeries. As part of a major refurbishment project within one of its sites, AAH Pharmaceuticals commissioned Stertil Dock & Door Products to design and undertake an upgrade of its delivery vehicle loading and unloading facilities.
The upgrade to the loading bays at the company's Tamworth distribution centre involved the transformation of 18 existing docks into 16 lorry docks and two van docks. This allows the site to efficiently handle a wide range of vehicles including articulated lorries, double deck trailers, container lorries and Sprinter vans.
An important element of the upgrade was the replacement of existing swing lip dock levellers with more versatile telescopic levellers. Importantly, the extension of the lip is infinitely variable which means that the leveller can be safely used to serve vehicles that have not reversed sufficiently far enough to make contact with the dock's bumpers. Also, the telescopic lip allows the loading of vehicles almost right up to the edge of their decks thereby ensuring maximum space utilisation for optimum efficiency.
Significantly, the installation of the replacement dock levellers was simplified by the innovative design of the Stertil sub frame which allowed the use of existing pit bases in conjunction with longer dock bumpers. The height of several of the dock shelters serving the openings into the distribution centre was increased to enable the use of higher docks to accommodate double deck trailers. Also, panoramic window panels were fitted into existing sectional overhead doors to provide greater natural light and visibility of vehicles being docked.

"The upgrade of our loading bay areas has transformed the efficiency of our distribution procedures," says Dave Baker, manager of AAH Pharmaceuticals' Tamworth site. "We are now much better able to cope with a greater variety of vehicles and delivery vehicle turnarounds are considerably quicker. Also, the incorporation of panoramic windows into the overhead doors has made the bays themselves much brighter to create a greatly improved working environment."