Continental Adds Geofencing and Push Functions to TMS
10th December 2018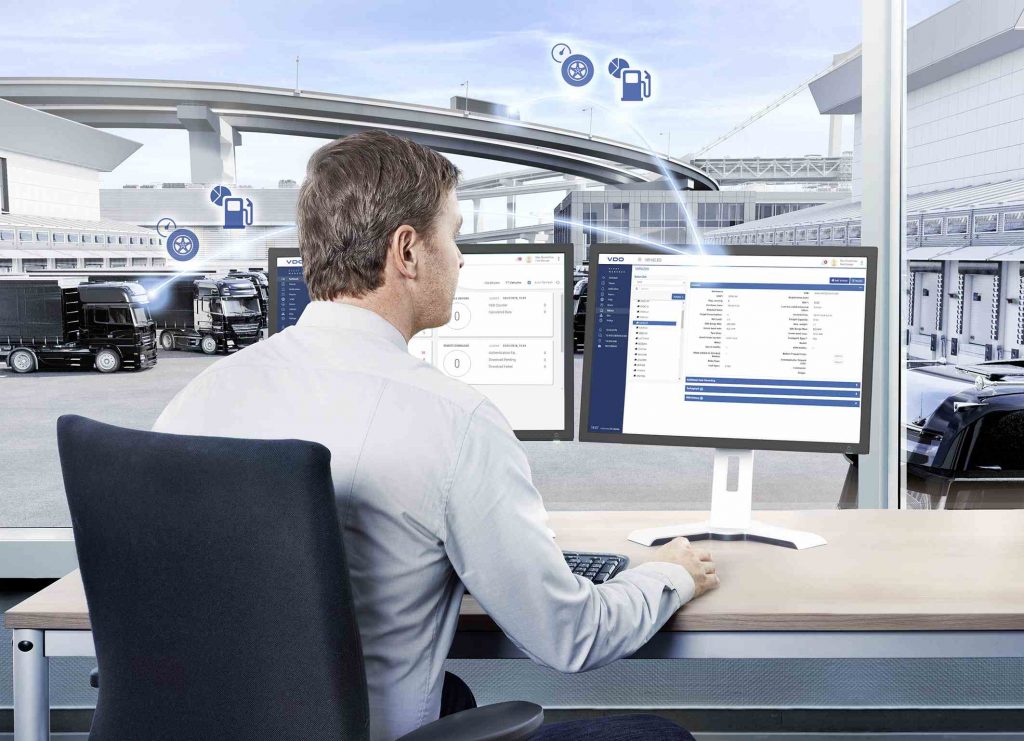 Continental has upgraded its fleet management software VDO TIS-Web by adding functions and redesigning the user interface. "VDO TIS-Web Motion 2.0 enables us to offer a comprehensive solution to companies in the transport industry which alleviates high cost pressure and attains a new level of efficiency," commented Dr. Lutz Scholten, Director of Tachographs, Telematics and Services at Continental. The software gives dispatchers for small to mid-size fleets a comprehensive overview of their drivers and vehicles. Along with new planning functions, the developers at Continental have added additional new features such as geofencing and push notifications.

Route planning is easier with all routes of all vehicles in the fleet being tracked directly in a map view. Each truck can be shown in different colours for ease. When the user clicks a vehicle symbol with the mouse, a popup window appears with detailed information.

In addition, filters enable a quick search to find out load capacities or the availability of a driver. In the driver and vehicle overviews, there are practical lists of shift details, remaining driving times and driving and resting times. The data is also retroactively available via the report function. A new translation function further simplifies handling.

Another highlight feature is geofencing. If the vehicle crosses a preset boundary on the map, a notification automatically appears on the dashboard. This enables transport companies to announce the precise time, to the minute, of when a delivery will arrive. In turn, this accelerates loading and unloading processes and minimises vehicle downtimes. Push notifications are also new. Fleet Managers can configure the events they want to trigger notifications. When they receive a notification of a tyre pressure problem, the problem can be corrected faster. Anticipatory maintenance maximises operating hours while saving fuel.