Cold Transporter Celebrates 50 Years of Innovation
29th November 2017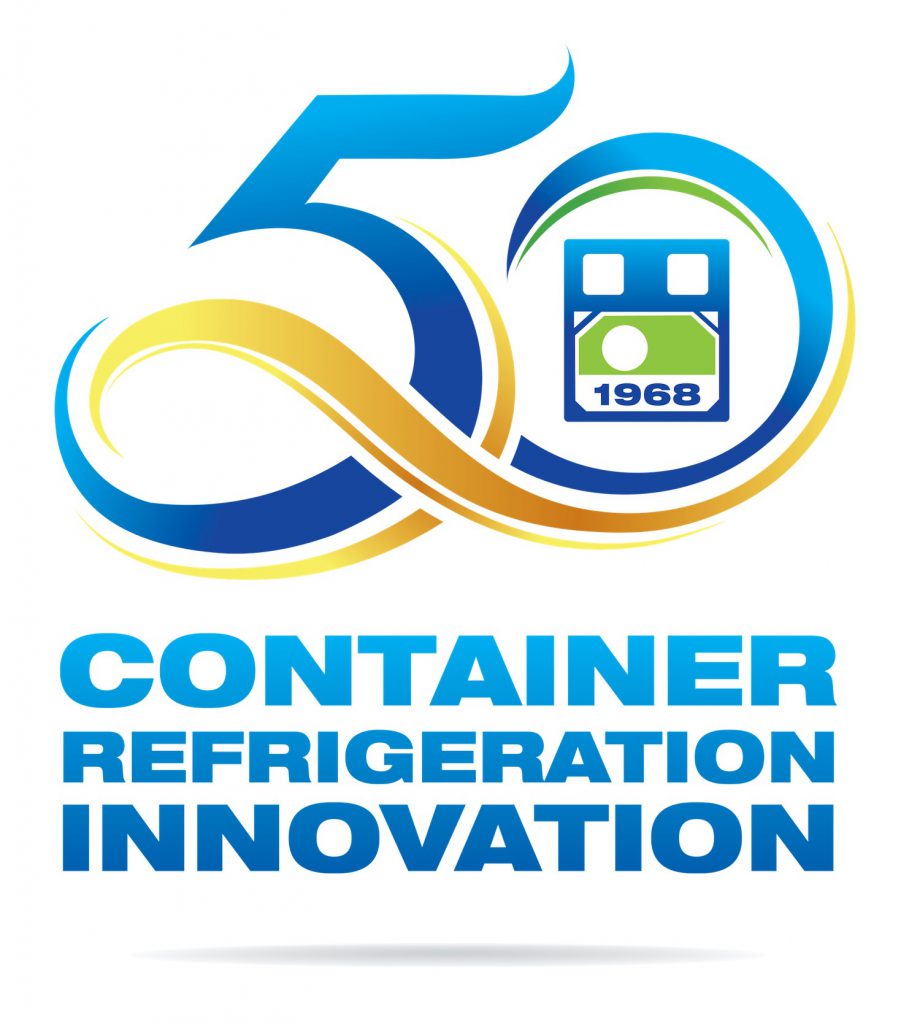 In 2018, Carrier Transicold will commemorate the 50th anniversary of the refrigeration system design that helped revolutionize the global transport of perishable and frozen goods via shipping container. Carrier Transicold is part of UTC Climate, Controls & Security, a unit of United Technologies Corp.
Showcasing its legacy of leadership, Carrier Transicold is highlighting 50 years of container refrigeration innovation at Intermodal Europe 2017, held here this week.
"The year ahead marks the golden anniversary of Carrier's pioneering front-wall or 'picture frame' container refrigeration unit design," said David Appel, president of Carrier Transicold & Refrigeration Systems. "The front-wall design's widespread adoption by the industry propelled expanded trade in refrigerated commodities, helping to feed a growing global population and enabling the consumption of agricultural goods virtually everywhere, at any time."
Introduced in 1968, the innovative self-contained system, which bolts onto the front end of an insulated shipping box, has defined the shape of generations of marine refrigeration systems that followed.
"Over five decades, many system enhancements have refined the performance of our container refrigeration systems but the fundamental all-in-one design that easily attaches to and perfectly complements an insulated shipping container endures," Appel said. "Equally enduring is Carrier Transicold's commitment to innovation with exciting new developments over the years and more underway to serve ever-changing customer needs."
Carrier's original electrically-powered Frostmaster® models were the forerunners of today's NaturaLINE® and PrimeLINE® units. Prior to 1968, ocean transport of refrigerated cargo primarily was the domain of dedicated vessels with refrigerated holds below deck. By enabling the refrigeration of containers, Carrier added versatility and efficiency to the shipping process. Ultimately, refrigerated containers have enabled the quick loading and unloading of uniformly-sized boxes and eliminated additional handling and transfers of perishable-laden pallets, as traditionally required.
As the container shipping industry has grown exponentially to carry $4 trillion worth of goods annually, nearly 80 percent of seaborne perishable cargo moves by refrigerated containers. Many of those containers are efficiently temperature controlled by Carrier Transicold systems. To date, Carrier Transicold has sold more than 1.2 million of its front-wall container refrigeration units.