Cambridge's First Net Zero Urban Consolidation Centre Opened
23rd May 2023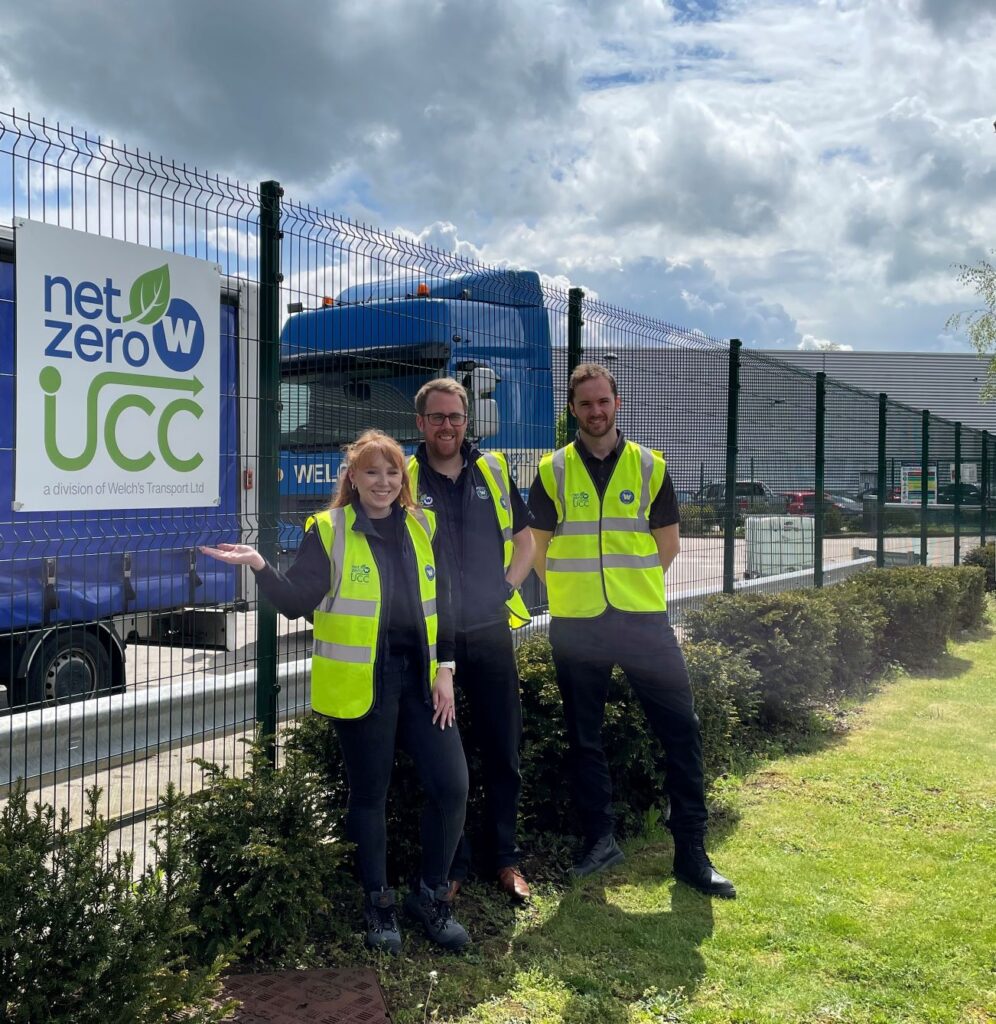 Cambridge (UK)'s first Net Zero Urban Consolidation Centre (UCC), pioneered by Cambridgeshire-based Welch's Transport, has opened. The new venture will support the city's sustainability goals by delivering clean, emissions-free last-mile deliveries and is at the heart of the company's new Net Zero logistics fulfilment operation that also includes one of the first fully electric HGVs in the country.
Building on Welch's Transport's 89 years' experience in supply chain management and transportation, the UCC comprises full warehousing and logistics management facilities. Goods ordered by organisations in Cambridge, and delivered to the Welch's depot in Duxford, will be consolidated for more efficient last-mile deliveries using smaller, more eco-friendly vehicles. The UCC will minimise the number of heavy goods vehicles operating in the city centre, potentially reducing the number of vehicle trip deliveries by 46%.
Chris Welch, Director of Welch's Transport, said: "Our aim is that organisations in Greater Cambridge can quite literally 'share the load' when it comes to reducing C02 emissions. Our UCC will reduce the number of delivery vehicles in urban areas across Greater Cambridge and will, therefore, emit fewer greenhouse gases. The new UCC further supports our efforts in Cambridge to deliver clean, emission-free last-mile deliveries in the city. With the support of local businesses in the city, we could decrease CO2-EQ emissions per consignment by up to 88%."
The UCC, and new fully electric HGV, is the company's first step to creating a greener Cambridge, with the 19 tonne vehicle able to deliver zero-emissions general haulage, palleted, parcels and hazardous goods.
Welch continued: "The combination of our knowledgeable local drivers, new electric vehicle and Urban Consolidation Centre will revolutionise last mile deliveries in Greater Cambridge. With the UK's commitment to reaching Net Zero by 2050, we can support every local organisation – as well as those in business parks – that are looking to meet their sustainability goals."
Caption: [L-R] Sophie Home, Chris Welch and David Welch, Welch's Net Zero