Automated Terminal Tractors in Series Production
1st March 2023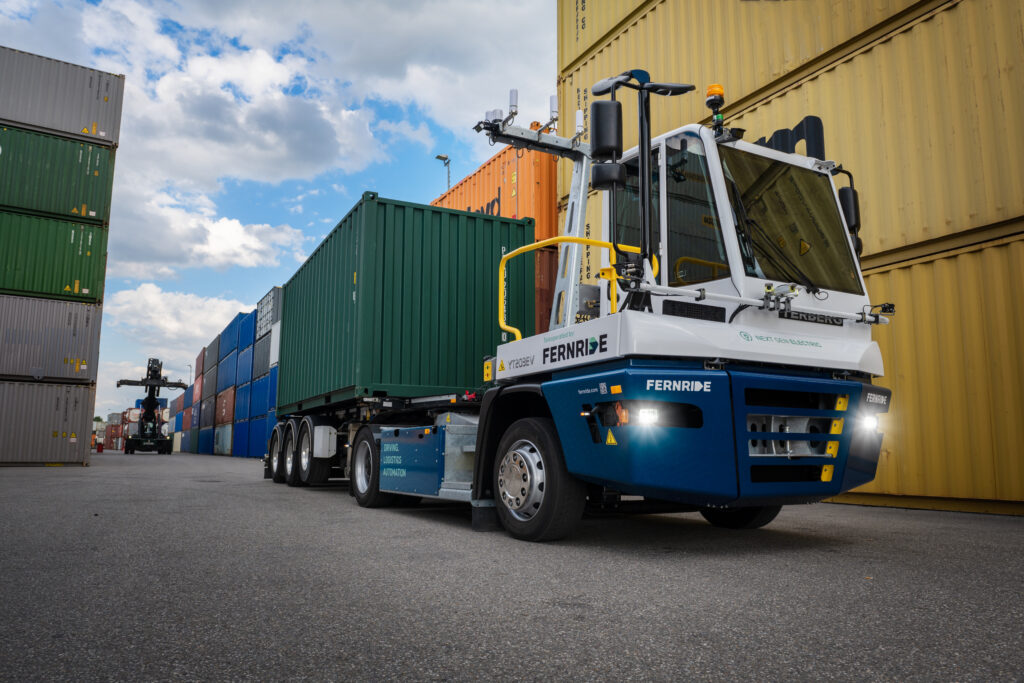 Today, Fernride, provider of autonomous trucking and Terberg, a leader in terminal tractors, announced their collaboration to develop an automated terminal tractor CE certified for commercial production. This solution offers both teleoperated and autonomous driving capabilities to ensure a smooth and gradual transition to full autonomy with human-in-the-loop. The partnership started in 2021 and the series-production of these trucks will start in 2024, ready for gradual autonomy. The first 100 trucks will be rolled out to customers in container terminals, production plants, and distribution centres to lower logistics costs, boost efficiency, and guarantee safety.
Fernride provides its customers with an end-to-end management software suite, to integrate these automated terminal tractors seamlessly into existing yard and terminal operating systems in real-world environments. The partnership also leverages Terberg's maintenance and service network across the globe to secure the customers' needs for the highest available uptime during their operations.
Terberg manufactures fully electric and diesel-powered terminal tractors with a drive-by-wire interface, and will integrate Fernride's hardware kit, consisting of computing, connectivity, and sensor-suite, in their assembly line. With Fernride's software for autonomous and teleoperated driving, the automated terminal tractors will be ready for driverless deployment on the customers' sites.
"We are delighted to bring our autonomous technology to the market with the European leader for terminal tractors," said Hendrik Kramer, CEO of Fernride. "This collaboration means we can deliver an industrial-grade solution to maximize our customers' productivity, efficiency and safety in their operations on private yards."
Rob van Hove, CEO Terberg Special Vehicles division, said: "We look forward bringing the collaboration with Fernride to the next level, integrating state-of-the-art software and hardware kit with Terberg's advanced Drive-By-Wire tractor and implementing the combined solution successfully at customers."
As market leaders developing autonomous yard operations and the terminal tractor space, the two companies are well-positioned to deliver the technology and services to customers in container terminal, production, and distribution operations to accelerate the transition to autonomy.
TERBERG develops, produces and modifies special transport vehicles and systems for logistics and waste collection. We provide a wide range of complementary services worldwide for these vehicles, directly or via our global service network. These include maintenance, spare parts supply, retrofit, repair, rental and telematics. In this way we help customers to optimise the reliability and cost-effectiveness of their equipment. As a family-owned business we focus on sustainable growth and innovation based on our core values, which has made us successful for more than 150 years.