100 Nikola Fuel Cell Electric Vehicles Ordered
24th January 2023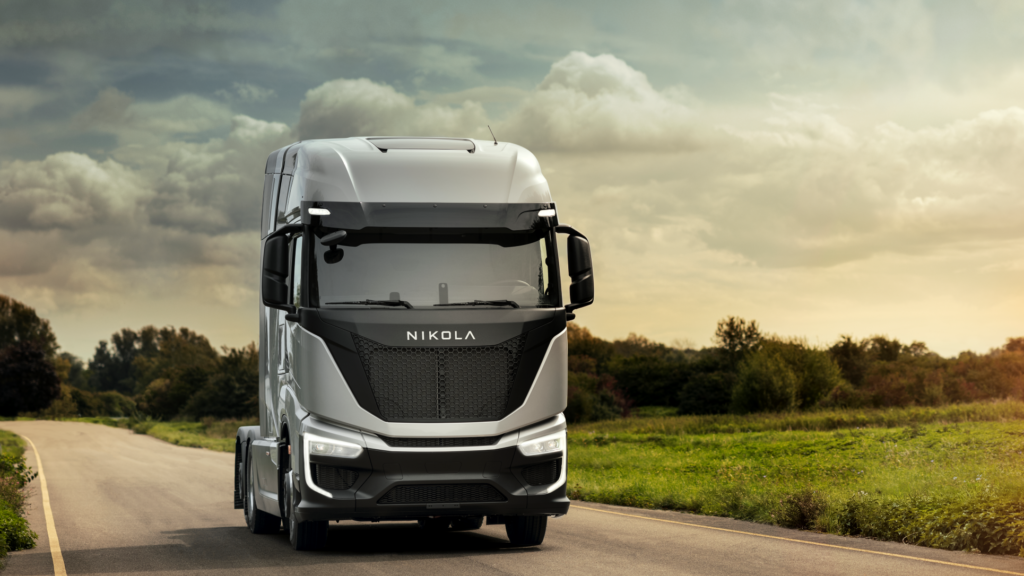 Nikola Corporation, a global leader in zero-emissions transportation, energy supply and infrastructure solutions, and IVECO, the brand of Iveco Group that designs, manufactures, and markets heavy, medium, and light-duty trucks, have announced a Letter of Intent for an order of 100 Class 8, heavy-duty Nikola Tre hydrogen Fuel Cell Electric Vehicles (FCEVs) from GP JOULE, a system provider for integrated energy solutions based in Reussenkoege, Germany. The Nikola Tre FCEVs in the European 6×2 variant will be manufactured by the joint venture between Nikola and Iveco Group at the site created in Ulm, Germany.
Thirty of the initial 100 Nikola Tre FCEVs are expected to be delivered to GP JOULE within 2024. This will be followed by the delivery of the remaining 70 vehicles in 2025, with the possibility for GP JOULE to acquire them through GATE – Green & Advanced Transport Ecosystem – Iveco Group's all-inclusive electric truck rental model. IVECO will provide the essential maintenance and service functions. GP JOULE will make the 100 Nikola trucks available to its customers in transport and logistics. The order is subject to GP JOULE's successful application for KsNI funding, Germany's program to support the acquisition of vehicles with alternative, climate-friendly powertrains. Furthermore, starting in 2026, GP JOULE and Iveco Group have agreed to market additional FCEVs to customers in Europe. GP JOULE will provide them with 100% green hydrogen via their hydrogen refuelling station network.
Michael Lohscheller, President and CEO, Nikola Corporation, said, "The order from GP JOULE will be an example of how the Nikola Tre FCEV can further support commercial customers in Germany in their transition towards zero-emissions several years ahead of other OEMs, which helps to achieve the goal of decarbonising the transportation sector."
Andre Steinau, Managing Director at GP JOULE HYDROGEN, declared: "100% renewable energy for all, this is what drives us. Together with Nikola and IVECO, we offer our customers all the components for climate-neutral heavy-duty transport from a single source: from the production and purchase of green hydrogen to the hydrogen filling stations to the fuel cell trucks and service that meet their needs. This is the easy entry into emission-free freight transport."
Simone Olivati, President, Financial Services, Iveco Group commented: "We are very pleased by the choice of GP JOULE and that with this agreement, thanks to our innovative GATE rental model, we will bring hydrogen mobility to customers in Germany and progress on the decarbonisation of road freight transport. GATE is dedicated to meeting the needs of both battery and hydrogen fuel cell electric commercial vehicle customers, initially serving both the IVECO and Nikola brands. This agreement is a chance to start offering our comprehensive service based on a pay-per-use formula that will allow customers access to the propulsion of tomorrow."
Nikola Corporation is globally transforming the transportation industry. As a designer and manufacturer of zero-emission battery-electric and hydrogen-electric vehicles, electric vehicle drivetrains, vehicle components, energy storage systems, and hydrogen station infrastructure, Nikola is driven to revolutionize the economic and environmental impact of commerce as we know it today. Founded in 2015, Nikola Corporation is headquartered in Phoenix, Arizona.