Less than Container Load Investment
19th January 2023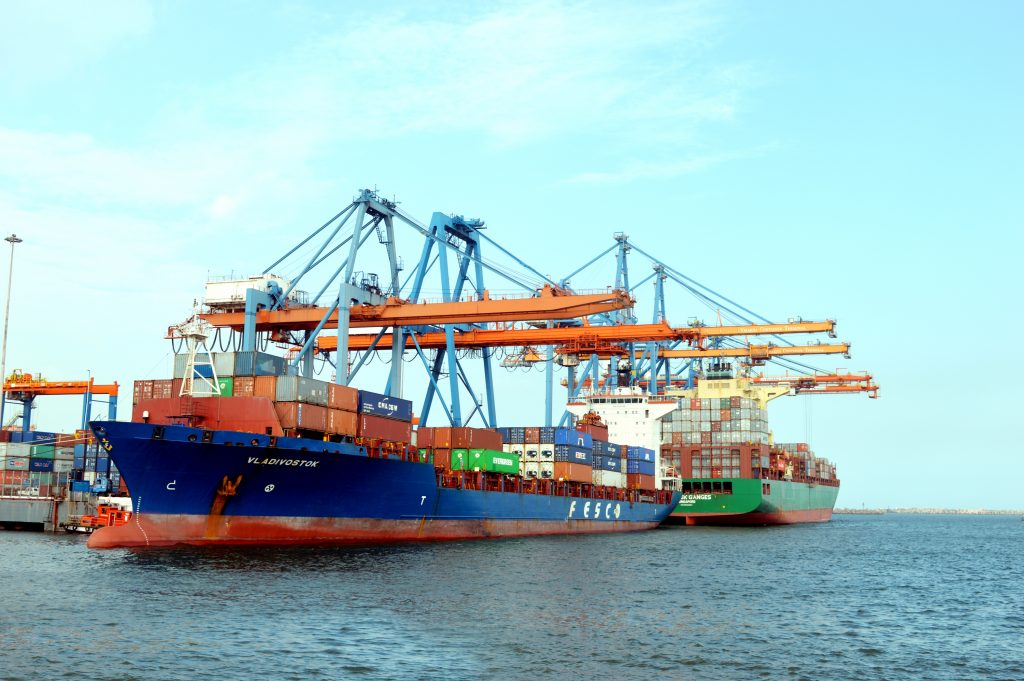 Venture capitalists Northstar, and Allcargo Group, a less than container load (LCL) consolidator and India's leading logistics provider, have entered into a strategic partnership to jointly explore investments in the supply chain technology space.
A partnership of complementary skillsets
The two companies will leverage each other's complementary sector expertise to maximise opportunities within this growing market sector. Allcargo has recently embarked upon a new digital investment strategy in order to further strengthen its position as a truly digital multinational logistics organisation with unparalleled service delivery capabilities. As part of this, its subsidiary ECU Worldwide, a leading international cargo and air freight logistics company, launched digital platform ECU360 in 2018 in order to offer shippers and freight forwarders key features including quick quotes, instant bookings for door-to-door deliveries in over 50 markets, and advanced track and trace. ECU360 already captures 60 percent of all bookings worldwide.
Meanwhile, Northstar.vc, established in 2019, is an experienced LogTech investor, with a strong track record supporting management teams at leading supply chain technology firms, such as Project44, Beacon, and Trackonomy Systems, with capital and strategic value-add.
Earlier this year, Northstar.vc and Allcargo made their maiden co-investment in Stord, the leading US cloud supply chain provider that enables companies to intelligently orchestrate, scale, and optimise all aspects of their supply chains – including warehousing, freight and fulfilment – from a single connected platform. Stord is already a market leader, partnering with brands like BODYARMOR, Dollar General, Native, Thrasio, and more. This investment was part of Stord's Series D round, bringing Stord's total funding to $325M, as Stord continues to help brands combat ongoing supply chain challenges.
Significant market opportunity for supply chain technology
The COVID-19 pandemic has exposed the fragmentation and rigidity of traditional supply chains, and disruptions continue to impact the global economy. There is a clear need for technology that can solve the problem: according to a recent McKinsey report, 90% of supply chain executives expect to overhaul their supply chain planning IT within the next five years. With an estimated revenue of $20.24 billion in 2022, supply chain management (SCM) is the fastest growing market in the Gartner enterprise application software segment and is expected to reach a value of $35.65 billion by 2026.
Amir Karimpour, Managing Partner at Northstar.vc said: "It is an honour to partner with the global leader in LCL and India's largest logistics provider, Allcargo Group. Together, we are doubling down on our core investment thesis and capitalising on the current volatility and challenges of global supply chains. We look forward to jointly executing our pipeline of LogTech investments, empowering businesses to widen margins and boost operational efficiencies."
Vaishnav Shetty, Chief Digital Officer at Allcargo Group, said: "We are delighted to formalise our strategic partnership with Northstar.vc through our co-investment in Stord. We look forward to leveraging Northstar.vc's network as we accelerate our internal digitisation efforts to align our cultural mindset with the expectations of our global clients."
Allcargo Logistics Limited, part of The Allcargo Group, is a global leader in multimodal logistics solutions. Allcargo Belgium NV., Operating ECU Worldwide network, is a global market leader in ocean freight consolidation. Allcargo is the market leader in Container Freight Station business in India and is among the leaders in express logistics through subsidiary Gati Ltd., besides having strong presence in Contract Logistics and other businesses. Allcargo is recognised for digitising logistics industry, setting highest quality standards, operational excellence, and customer-centricity across all businesses. The company is recognised as a great place to work.