Vehicle Specialist Says Brexit May Reform UK HGV Ownership Models
30th January 2020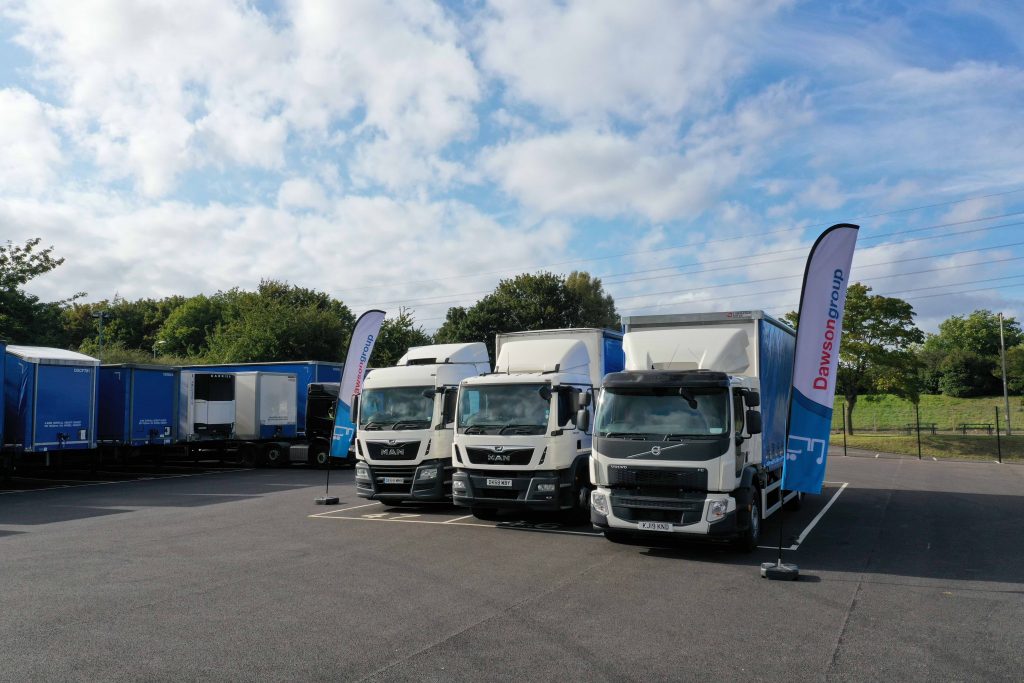 An executive briefing just released from vehicle specialist Dawsongroup predicts that the traditional acquisition patterns in the haulage industry may be substantially disrupted by Brexit.
The company reports that it has already seen growth levels in rental enquiries up to 75% above the same period in the previous year, and that it expects this to continue.
Furthermore, argues head of sales, Dawsongroup Truck and Trailer, Mark Middleton, even allowing for the 11-month transition period, 2020 is likely to see unpredictable freight volumes, and equally unpredictable new vehicle registrations.
"Hauliers are caught in a perfect storm of economic uncertainty, and an infectious level of uncertainty and caution from freight owners," he says. "Although the last official figures showed a healthy increase in road freight, Q4 saw much anecdotal evidence of volumes softening across many sectors. And, of course, the cost of ownership of trucks is likely to increase substantially once the 16% import tariffs are factored in."
He believes that these factors, plus a host of regulatory pressures including mandatory smart tachographs, Clean Air Zones and ULEZ, will shape buying decisions across the market.
"Traditionally smaller hauliers, with fewer than 30 vehicles have preferred to buy HGVs rather than lease substantial portions of the fleet. Operating and finance leases have always been at their most popular with the major players in the market.
"However, that could now change. We think that all logistics companies might find that they are best placed working with a flexible model of ownership, which has the elasticity to meet their needs, allows them to manage credit lines and cash flow, and offers a measure of protection if the market is unexpectedly volatile," he says.
Middleton also notes that the cost of ownership could change radically if the purported import tariffs are introduced, meaning the purchasing power of large buyers such as Dawsongroup will be more important than ever in controlling the overall cost of ownership for SMEs. The pound is substantially down against the Euro compared to June 2016, which makes imports more costly.
"If the price of imported vehicles increases by 16%, and we have a weak pound, that could change the whole model for cost of ownership," says Middleton. "Leasing and contract hire will become not only more affordable, but also more practical and protective than outright purchase."
Dawsongroup bought more than 460 extra vehicles in Q3 and Q4 of 2019, over and above its normal acquisition cycle, in order to protect its customers from any post-Brexit price spikes. It has also seen a 27% growth in its contract hire business.
The briefing concludes that:
–          The rental market is likely to expand as evidenced in 2019
–          The leasing market will become more popular with SME fleet operations
–          Hauliers will see greater benefit in contract hire options which can help them to control spiralling costs
–          Vehicles will inevitably become more expensive and Dawsongroup's economy of scale can help to mitigate this
–          Hauliers will require flexible and specialist vehicle acquisition partners, which can allow fleets to flex assets in a range of ways and with a diverse range of products.
–          Dawsongroup's strength in vehicle provision is that, unlike many rental and leasing operations, it does not only produce standard and homogenous units, but also creates bespoke vehicle solutions and tailored contracts.
The brief is available to download at: https://dawsonrentalstruckandtrailer.co.uk/index/news/vehicle-specialist-says-brexit-may-reform-our-hgv-ownership-models.html