Thermo King Trailer Refrigeration Units that Reduce Global Warming Potential Hit the Road in Europe
21st April 2015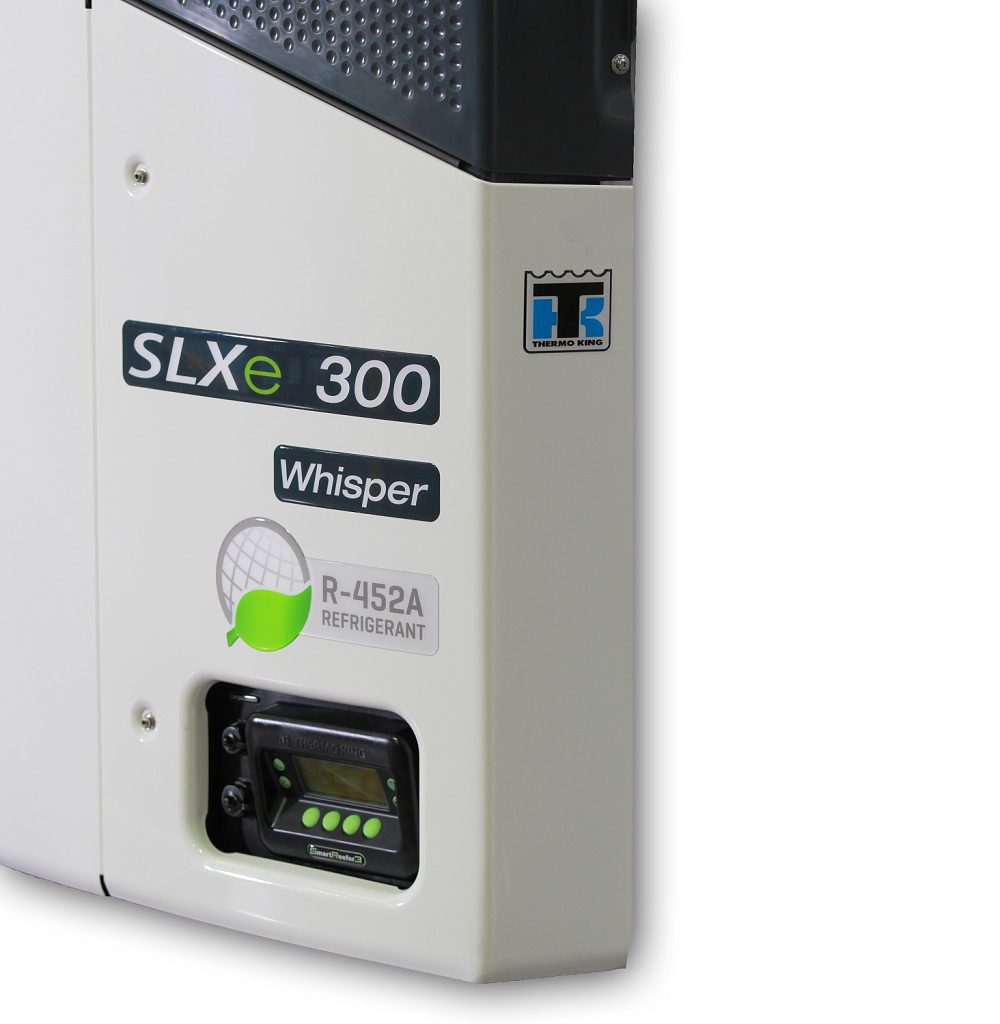 Thermo King a manufacturer of transport temperature control solutions for a variety of mobile applications and a brand of Ingersoll Rand, announced today that its SLXe trailer refrigeration units, are available with the next generation refrigerant, R-452A, in Europe.
Distribution companies know that reducing the environmental impact of their operations can mean lower performance and at a higher price. With the option for transitioning to the new refrigerant with SLXe trailer units, Thermo King is breaking ground by offering to units that combine the same high performance and reduced sound levels but with an improved environmental performance courtesy of the lower global warming potential (GWP) of new refrigerant.

"Thermo King is the first manufacturer to introduce a solution that offers customers a choice on how and when to reduce greenhouse gas emissions," said Dwight Gibson, vice president, Thermo King Europe, Middle East and Africa. "With the new R-452A refrigerant now available in Thermo King products, we offer our customers the safest, most environmentally responsible, and technically and commercially viable solution for truck and trailer refrigeration applications."

The new solutions offer the same high level of performance as today's product portfolio including the same cooling capacity, pull-down and fuel efficiency and provide pre-emptive compliance with 2020 F-GAS regulations. Additionally, micro- channel condensers allow for even lower refrigerant charge and minimize the risk of leakage, further adding to the lower environmental impact of Thermo King trailer refrigeration units.
For transport customers who simply want to transition their existing units, the next generation DuPont™ Opteon® XP44 (R-452A) refrigerant can be introduced to an existing system. Thermo King offers a refrigerant replacement service through its dealer network, the most expansive network in the industry.
Later in 2015, Thermo King will offer the same benefits and expand the R-452A refrigerant product offering to its extensive truck transport solutions in Europe, the Middle East & Africa.
Il Gruppo Lando, Italian operator of the iperlando and Lando supermarket chains, is the first customer in Europe to receive delivery of the new SLXe units with the R-452A refrigerant.

"Environmental responsibility is one of our prime concerns and we're always on the lookout for innovations that helps us be more sustainable," said Gianfranco Marchetto, logistic, transports, and distribution manager at the Il Gruppo Lando. "When Thermo King announced the units with this next generation refrigerant, we decided to join them in this innovative move and take a proactive approach to modernize and lower the environmental impact of our own delivery fleet."

The new transport refrigeration solutions contribute to the overall climate commitment made by Ingersoll Rand in September 2014 and will play an important role in the food and pharmaceutical cold chain.
The commitment includes reducing greenhouse gas (GHG) emissions related to its operations by approximately 35 percent by 2020; reducing GHG emissions related to its products by 50 percent by 2020; and investing $500 million in product-related research and development over the next five years to fund the long-term reduction of GHG emissions.
This commitment is estimated to result in the avoidance of approximately 20,850,000 metric tons of CO2e globally by 2020, which is equivalent to the energy used by nearly two million homes for one year.