Stuart Publishes Inaugural Sustainability Report
25th May 2023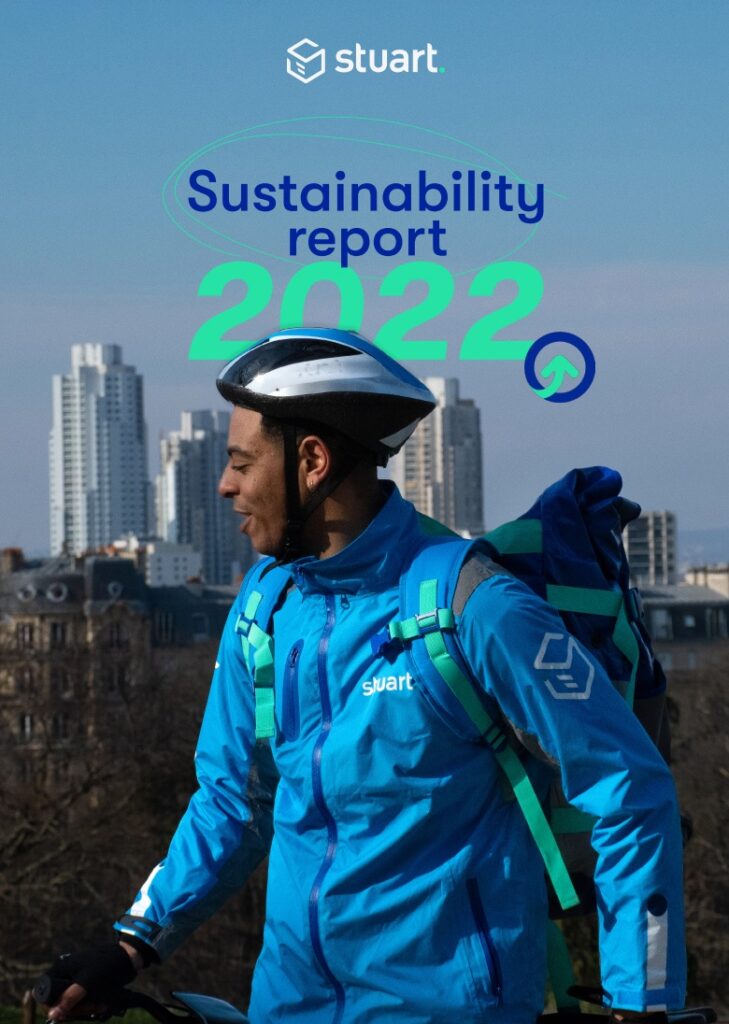 Last mile delivery specialist Stuart has published its annual Sustainability Report, sharing its progress towards building a sustainable logistics organisation.
The report features renewed commitments to reducing emissions, congestion, and air pollution. These commitments include reaching net-zero across its operations by 2035, reducing absolute emissions (the total quantity of greenhouse gas emissions being emitted) by 42% by 2030, and switching to 100% renewable energy in offices and delivery hubs by 2025.
In addition to its operational targets, Stuart is working to support its courier partners in decreasing delivery emissions and addressing the impact of its base activities, including its offices, employees and equipment, to fuel its transition to net-zero. This involves both engaging with its suppliers to encourage them to set net-zero targets by 2027, as well as starting a pilot programme to support its courier partners to transition to electric vehicles.
Stuart's approach is focused on collaboration – seeking to bring together businesses, couriers, urban communities, and its employees, to deliver on its core mission of providing a socially and environmentally responsible model of urban logistics for its customers and local communities.
Cornelia Raportaru, CEO at Stuart, said: "By 2025, cities will account for over half of global consumption. We understand the devastating impact this will have if we do not play our part. With a science-based yet innovative approach and our remarkable team's passion for sustainability, we are committed to making a difference today, for tomorrow's world.
"However, we can only achieve a net zero shift by fostering partnerships right across the value chain.  We want – and need – to create a space for dialogue with our communities, employees, customers and partners on how we can build a sustainable future together."
CLICK HERE to read the full Sustainability Report.