Solar Energy and Connectivity Innovations for 3PL
31st May 2018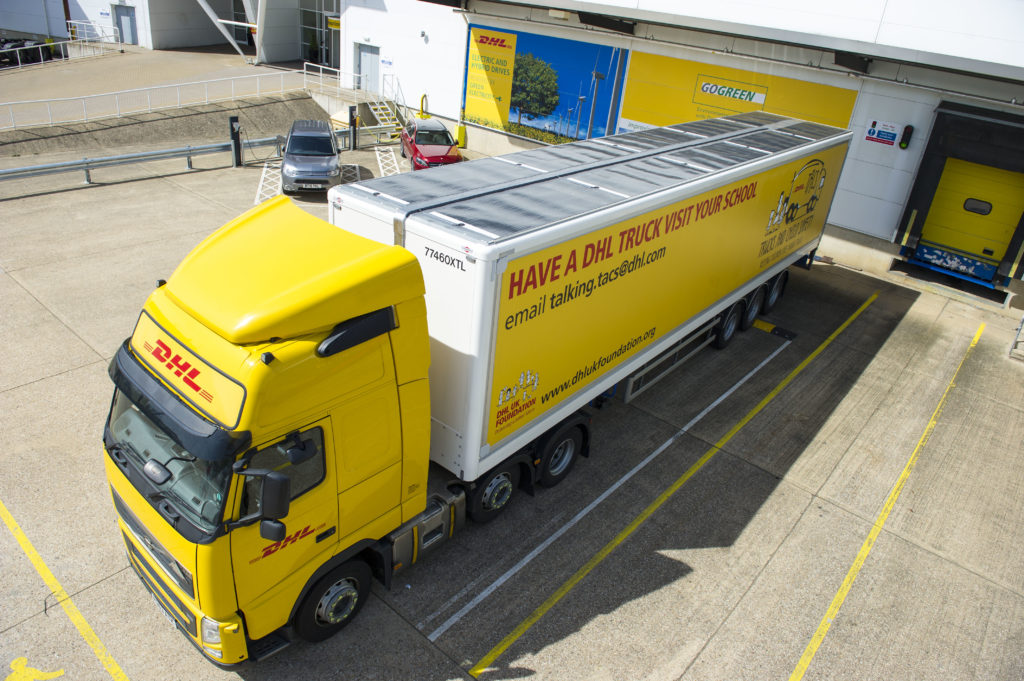 DHL has launched two new transport innovations to drive down carbon emissions, reduce the number of vehicles on roads and deliver cost savings for customers.
Connected TMS is a bespoke digital network that connects customers to DHL's whole transport capability, as well as sub-contracted partners, allowing them to utilise DHL's network regionally or nationally according to their volume requirements.
All customer orders are processed through TMS to allow planners to create the most efficient networks possible from all of the available options. TMS optimises cost by maximising the use of existing space, reducing empty miles and carbon emissions.
TMS feeds practical optimised routes to drivers then tracks their journeys. Customer service teams have real-time status updates and proof of delivery, as well as live visibility of challenges, enabling them to find solutions.
By managing all transport data in one place, DHL can access operational insights for customers allowing better forecasting and planning.
For subcontractors, TMS gives access to work within the DHL network across the UK with minimal administration.
As part of its declared target of zero emissions by 2050, DHL has developed solar transport solutions that reduce emissions and fuel spend to make its fleet greener, more cost efficient and urban-friendly.
Working in partnership with Don Bur, DHL is introducing TRAiLAR, thin film solar mats fitted to vehicle roofs and connected to the vehicle's battery or additional on-board batteries. The solar energy generated is used to power different on-board activities such as tail lifts, reducing overall fuel consumption.
TRAiLAR can be integrated into both trailers and rigid vehicles, resulting in reduced CO2 emissions as well as lower fuel costs and maintenance spend. During independent trials at Millbrook proving ground, fuel savings of up to 5.2% were achieved.
Phil Roe, MD, Network Logistics and Transport, DHL Supply Chain UK and Ireland: "Ultimately, we need fewer, cleaner and quieter vehicles on the roads. This can be achieved while also helping customers reduce their transport costs. That's why we're committed to developing new sustainable transport solutions that can be rolled out across all supply chains for the benefit of the environment, the public and our customers."
DHL Supply Chain is actively integrating TRAiLAR across its own and customer fleets in the first instance and will extend the roll-out to third parties from 2019 onwards.