Samskip acquires remaining shares Van Dieren Sweden to take full ownership
2nd September 2015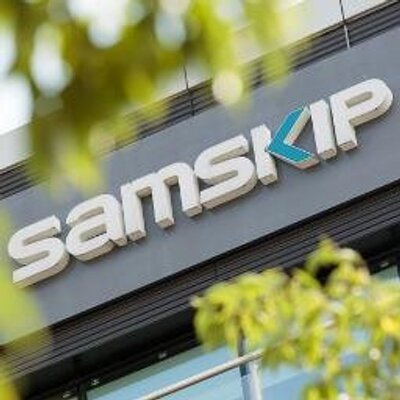 Samskip today announced it has acquired the remaining shares in Van Dieren Sweden AB, taking full ownership of the fast growing company.
Van Dieren Sweden will maintain its focus on having strong local leadership with a clear understanding of the needs of clients in the Nordic area; covering domestic and Sweden-Norway traffic as well as onward connections into Europe.
Samskip has held a minority interest since 2007. "The acquisition of the remaining shares from Van Dieren Sweden is the next step into intensifying Samskip's presence in the Nordic region and further enhancing efficiencies," said Mr. Johan Logtenberg, MD Samskip Van Dieren Multimodal.
Van Dieren Sweden will change its name into Samskip Van Dieren Multimodal AB. Mr. Lars Lerstorp, MD Van Dieren Sweden, will continue to lead the Ahus-based company.

"We see a lot of opportunities in becoming fully integrated into Samskip's multimodal network", said Lerstorp, "Since the start of our operations in 2007, the company has experienced a very rapid growth and we are confident that the market will further increase demand of multimodal solutions, not only for environmental reasons but also due to issues in road transport; such as increased diesel prices, driving hour restrictions, road taxes and the lack of truck drivers".