S.F. Express relies on Interroll Portec belt curves
14th May 2015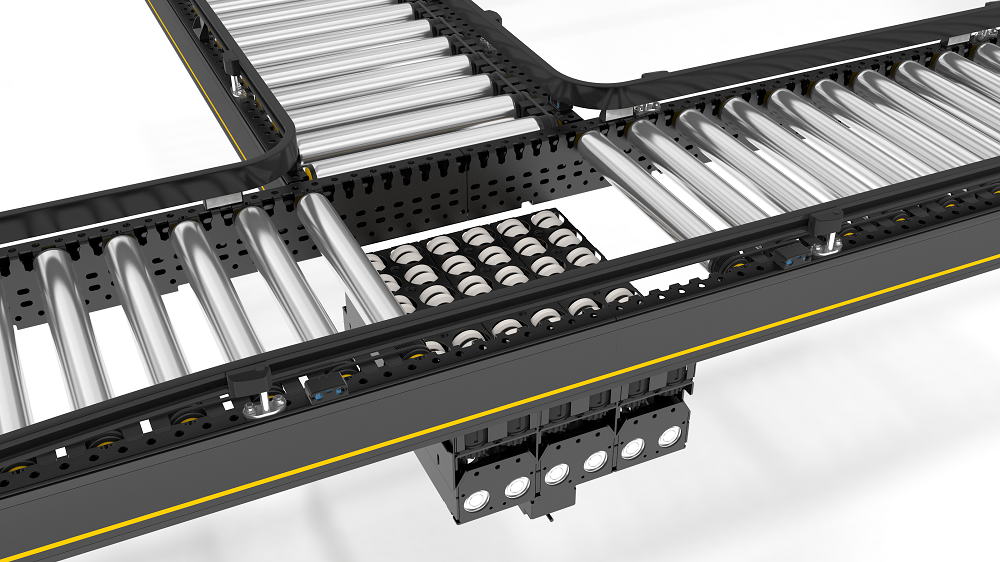 Shenzhen,China – Sant'Antonino, Switzerland, 13 May 2015. Interroll and S.F. Express, China, recently signed a frame contract for Interroll Portec belt curves: S.F. Express regards Interroll as a strategic partner for key equipment of conveyor systems and will continue to specify the Interroll Portec belt curves which are manufactured in the Interroll regional Center of Excellence in Shenzhen.
In the past three years, S.F. Express has already ordered more than 2,000 Interroll Portec belt curves which are amongst the most stable and reliable belt curves on the market. A belt curve is one of the most critical parts of each internal logistics system regarding performance enhancement and operational excellence. "We are happy that we made the right choice in the past and certainly we will continue this cooperation with Interroll in the future" remarked Wenjie Yang, Head of Procurement Department of S.F. Express Group.
Interroll Portec products are used in goods distribution centers, at courier and postal services as well as in E-commerce and by companies like S.F. Express, DHL, FedEx, UPS, Jindong and Suning. In addition, the Interroll Portec belt curves are in use in large airports such as Beijing Airport, Shanghai Pudong Airport, Guangzhou Airport, Xi'an Airport and Tianjin Airport in China.

"It is really an honour that Interroll belt curves were selected by S.F. Express. China is Interroll's strategically most important market in Asia and. S.F. Express is the leader in China's express market. We are more than happy that Interroll can contribute to S.F. Express' rapid growth." commented Dr. Ben Xia, Executive Vice President of Interroll Group, Head of Operations Asia.
The agreement is also representative for rising growth prospects in the Chinese express market. A joint report by Deloitte and the State Post Bureau released last year forecast that China's express delivery sector would achieve a turnover of 280 billion Yuan in 2015, with a CAGR of 39.4%.