New Greenock service to connect Scottish exports to deep-water ports in Liverpool and Rotterdam via Belfast
29th July 2015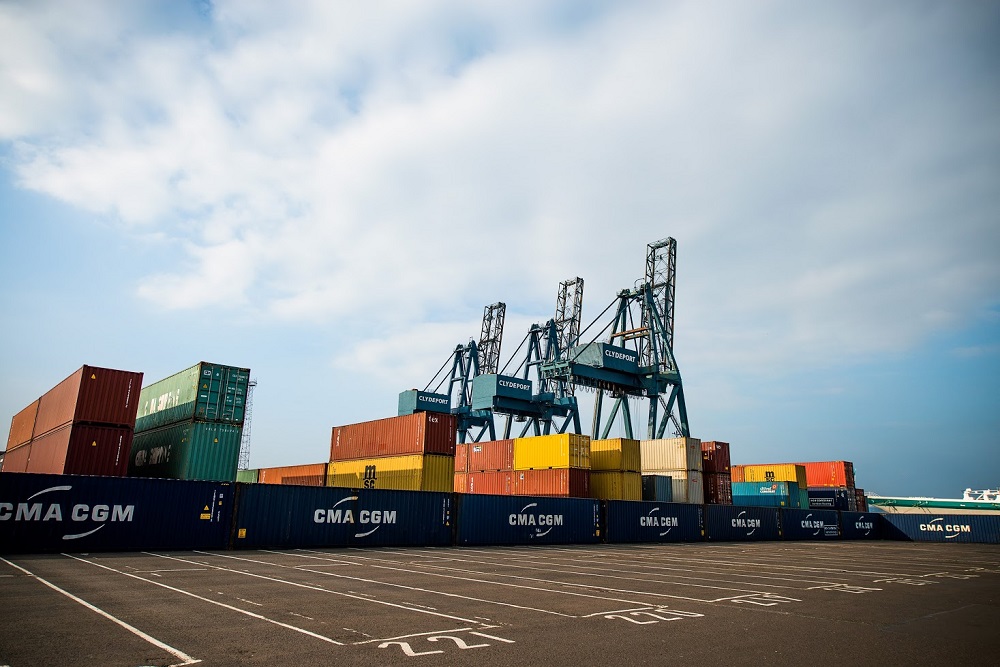 A new shipping service from Greenock to Rotterdam via Liverpool and Belfast will open up new routes to market for businesses in Glasgow and the west coast of Scotland looking to export Scottish products to the rest of the world.
The route could prove a boon to the west of Scotland's food and drink, chemical and advanced manufacturing industries, by cutting the cost of exports to rest of the UK, Europe and North America.
Global drinks company Diageo is one of the first producers to take advantage of the service.
The new route has been created by BG Freight Line which has extended its Irish Sea Hub network with a new service connecting Rotterdam, Liverpool, Belfast and Greenock.
The new service will improve the options for Scottish firms looking to export to international markets through the Port of Liverpool or Rotterdam.
In December Peel Ports will launch the UK's most centrally-located deep water container terminal called Liverpool2, which will double the capacity of the Port of Liverpool and allow it to handle some of the largest container ships in the world.
Currently Liverpool handles 45% of the UK's total transatlantic trade so the new shipping route will give Scottish firms direct access to the UK's main trade hub with North America.
The USA is Scotland's number one export market accounting for ?3.9bn of exports in 2013.
Scotland has ambitious aims for exports. In 2010 the Scottish Government announced plans to increase exports to international markets by 50% by 2017 from ?22.81bn to ?33.4bn.
In two years' time the new service is expected to increase the number of containers handled at Greenock Ocean Terminal by 16%. The port currently handles 50,000 TEU a year. The new BG Freight service will handle 4,000 TEU in the first year with a plan to double freight levels in two years.
Koert Luitwieler, CEO BG Freight line and shipping director PPG said: "The combination of our port network, our existing feeder services, and this new route allows us to provide international traders with a way to minimise costs, carbon emissions and congestion. As well as helping to meet increasing demand now, the extra option we can now offer importers and exporters will complement the Liverpool2 container terminal that will open in December this year."
Peter Samuels, Category Manager Global freight, Diageo, said: "We are very supportive of this new service as it offers an efficient short-sea logistics connection out of the west coast of Scotland into deep sea hubs such as Liverpool."
Richard Muir, deputy chief executive of the Glasgow Chamber of Commerce, said: "In order to increase Scotland's international trade exporters need to be able to ship goods reliably, efficiently and cost-effectively.
"The USA is Scotland's number one export market. Establishing the first scheduled short-sea shipping service from Greenock to Liverpool will allow Scottish businesses to connect with existing transatlantic deep sea services and new global shipping services when the new Liverpool2 deep water container terminal opens in December. This is very welcome news for existing Scottish exporters and businesses in the Glasgow area which are looking to export for the first time."
Vessels on the route, with a capacity of 1,000 TEUs, will sail in a 'butterfly' schedule with the following rotation:
Rotterdam – Friday
Liverpool – Monday / Tuesday
Belfast – Wednesday / Thursday
Greenock – Friday
Liverpool – Saturday / Sunday
Dublin – Sunday/Monday
Rotterdam – Tuesday/Wednesday