Mitsubishi Claims 20% Order Picking Efficiency Boost With New Machine
26th August 2016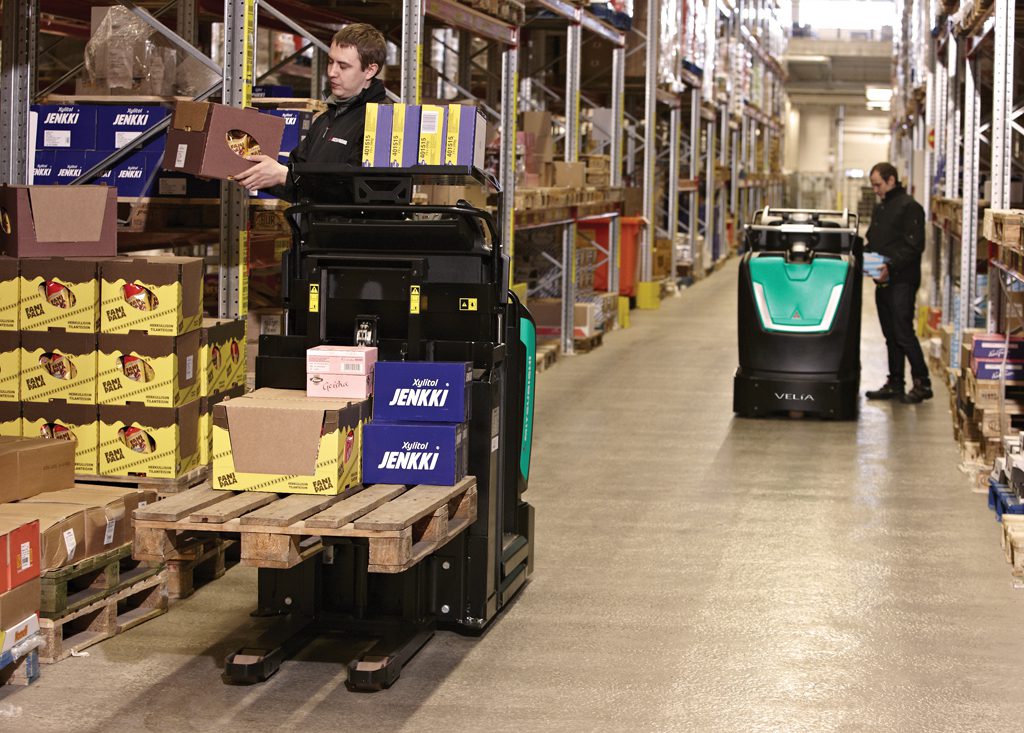 Mitsubishi design engineers have created "game changing innovation" with a low level order picker which the company says will boost throughput by 20% in a typical warehouse.
Called the VELiA, it starts with a cunningly designed walk-through cabin that enables the machine to stop at the optimum position between pick points. Rather than walking around the machine, the operator simply uses the cabin as a direct walkway to the picking point.
Mitsusbishi also say that to improve things still further, designers have re-imagined the cabin to deliver 40% greater space for the operator "in a strikingly spacious and uncluttered workspace. The result is the market's largest platform along with exceptionally easy on/off access from either side thanks to a step height of just 105 mm that significantly reduces operator strain and enhances performance through the longest shift."

Because of its compact dimensions this 1.0 to 2.0 tonne order picker offers "exceptional manoeuvrability". At just 1262 mm the OPB20NE model is the shortest in its class. Add to that a maximum steering angle of 100-degrees, and you have world beating turning circle which allows it operate in aisles of less than 2.3 metres.