Logistics Experts: Prepare for Easter Peak Trading
14th March 2023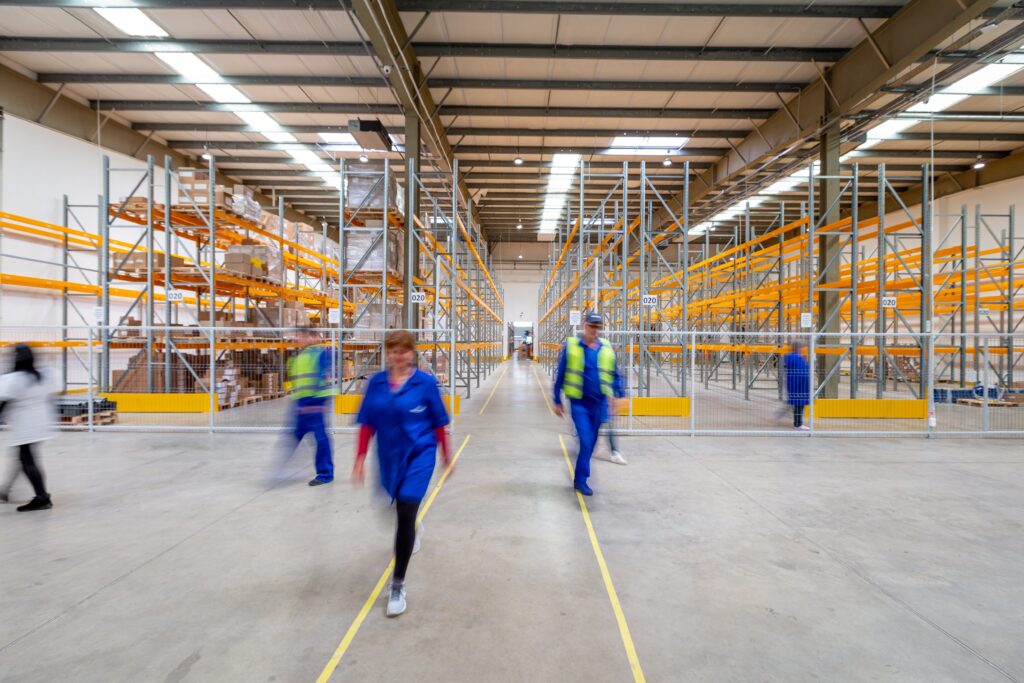 Courier experts at DeliveryApp have revealed how companies can prepare for the Easter peak trading season. From ordering household essentials to gifts for a loved one, customers are used to receiving parcels with ease. Retail spending in the UK for Mother's Day gifts was predicted to reach £1.34 billion in 2021, meaning demand for gifts to arrive in the time ahead of the big day is crucial. Research revealed that in 2022 sales surged twice, almost two weeks before Mother's Day by 80%. Interestingly, revenues rose by 72% of the daily average on Mothering Sunday itself.
Peter Board, Commercial Director at DeliveryApp, a UK-wide same-day delivery tech platform has given top tips for companies on how they can best prepare for peak trading periods such as Mother's Day, whilst keeping up with demand for fast delivery.
1. Consider the impact of peak periods on last-mile delivery
During peak selling periods most companies will need additional support for fulfilment and delivery, but for smaller businesses it can often present more of a challenge. Consider the cost benefit of finding temporary versus permanent resource to ensure productivity levels are most effective. Additionally, consider the importance of employee and delivery personnel's welfare – setting increased drop targets or challenging fulfilment goals during peak season can be counterproductive, and negatively affect employee wellbeing. In the last-mile delivery phase where pressure can be high – it's harder to maintain control and standards, so bolster support throughout the supply chain.
2. Investing for key periods is an investment in future customers
Whilst the additional cost of hiring support drivers may be over facing in the lead up to peak trading periods, the alternative can often be a far costlier situation. A lack of logistics support to fulfil orders to eager customers can result in undelivered or spoiled goods, customer frustration if a failure to deliver for the key date, and therefore potential refunds.
3. Tailor your messaging to customers
E-commerce brands need to ensure they communicate any potential delays to customers during the peak shipping season. Unfortunately, some delays do happen but be proactive and transparent in communication with customers about any issues that may arise. For key trading periods, it is advised that you should let customers know of shipping deadlines so customers can have their orders shipped on time. If you're offering same-day or next-day delivery, be honest with how realistic that may be during these peak periods and if your courier partners can support this.
4. Partner with the right logistics company for your business needs
Partnering with the right logistics company can help make peak trading seasons more manageable. When seeking a reliable courier service, one of the most important factors you will be looking for is a service provider who can ensure their service is seamless and goods are delivered on time. By using more agile delivery services, e-commerce companies can meet the needs of their customers with networks of self-employed courier drivers who offer the benefits of both flexibility and reliability.
5. Consider the environmental impact
Peak trading periods mean increased deliveries and therefore increased journeys. In the UK, Black Friday alone contributed 429,000 metric tons of greenhouse gas emissions and the shipping, logistics and ecommerce sector contributes around 4% of the world's total emissions. Consider your overflow drivers, whether they have access to green fleets of vehicles, if they operate a hubless service or offset carbon emissions with their deliveries to mitigate some of the environmental effects.
6. Tracking transparency can prevent costly customer service
If customers are keen for a package to arrive before Mothering Sunday, there's increased frustration when delivery timeframes aren't met, and resulting pressure on customer service teams if there's a lack of transparency. Late deliveries are one of the top frustrations amongst customers who take to social media and other channels, requiring increased work for customer support staff, or longer waits for already aggrieved shoppers. The short-term failure to prepare can result in the loss of lifetime customers, strain on support staff and damage to TrustPilot reviews, online sentiment and overall brand perception of your business.
7. For smaller businesses, consider pooling deliveries to save on costs
If you're operating a smaller business with harder to send parcels, options such as a day van hire and driver solution could mean using one reliable service to deliver multi-packages, rather than multiple consignments with couriers who are harder to track for your customers.
Board concludes: "Peak trading periods put enormous pressure on couriers to accommodate customer demand, whether it's Mother's Day, Black Friday or Christmas – retailers need to have a sustainable strategy to meet rising consumer demand. At DeliveryApp, we've created an innovative courier work overspill solution. If your courier business needs some help during these times, you can book an A to B delivery whenever you need it. Our professional couriers ensure prompt and safe deliveries, with a unique real-time tracking technology to ensure your customers know exactly where their parcel is on it's journey. For brands, last-mile delivery is often one of the costliest and least efficient parts of the chain during key retail periods – it's important that they plan, prepare and partner with the best resources, technology and logistics partners possible to ensure a successful delivery."