Globalia's TMS FreightViewer will henceforth come with the LCL rates from Shipco
12th January 2021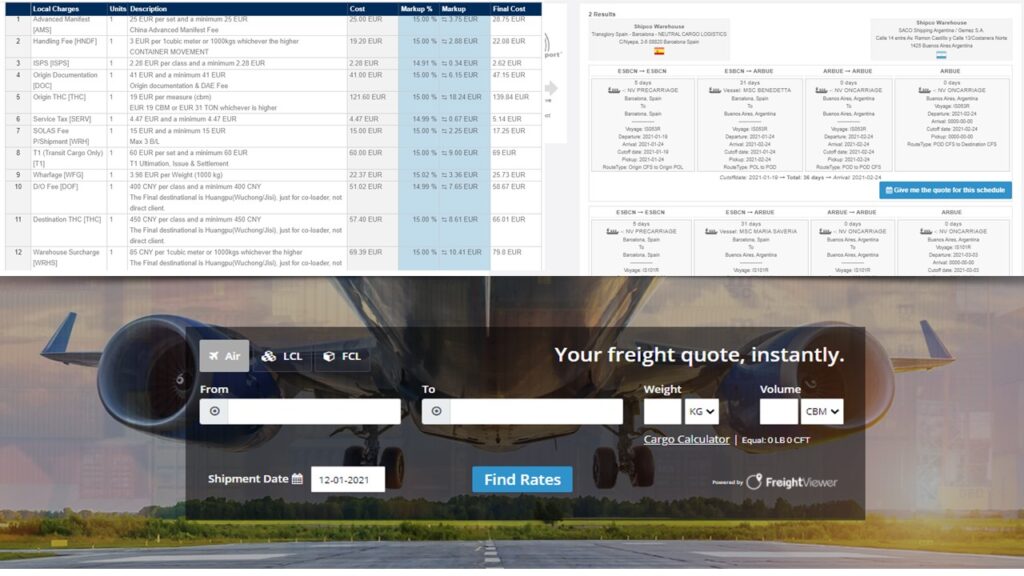 After three years of substantial efforts put forth by Globalia Logistics Network's IT department for the upgradation of FreightViewer, a partnership has been finally forged with freight consolidator Shipco which will enable the agents to access the LCL rates in over thirty countries right from the FreightViewer platform.
Incorporation of this brand new feature in their member-exclusive TMS FreightViewer is in line with the network's dedication towards the development of a digital strategy that will allow the members to keep up with the technological innovations in this sector and be on a par with the top players in the market. The ability to access the freight rates from external providers along with all the valuable data furnished by carriers allows the members to automate a considerable chunk of their day-to-day paperwork.
Mr. Morten Bach, the Global Chief Commercial Officer at Shipco Transport accurately sums up the significance of this new feature, "Speed in quoting is essential in a market where the difference between one quote or the other has become minimum. This means that in some cases, who quotes the faster will have the shipment. This is one of the reasons why it's so important to develop tools such as FreightViewer." It affords several advantages such as direct accessibility to LCL rates, estimation of the profit margin and the creation of an accurate quotation for the client within a matter of a few seconds. The speed and transparency of this process are sure to make an impression on the customers which will unquestionably place the members ahead of their competitors when it comes to obtaining an important shipment.
As stated by Antonio Torres, the CEO and Founder of Globalia Logistics Network, "Our members had been acquainted with the new features of FreightViewer during our Virtual Meeting in October and it received a warm response from the agents. The capacity of conducting international freight forwarding operations from one comprehensive platform will not only boost the work efficiency of our members but also save a lot of time and expenses. Instead of spending countless hours on the process of quote generation, members will be able to devote that time towards enhancing the customer experience."
The idea behind this TMS is to allow the member companies to merge the expertise of reputable forwarding companies with all the opportunities afforded by a pioneering digital tool so as to enhance their efficiency, optimize their resources and keep the customers satisfied. The international coverage of Globalia will further augment the potential of this platform as it will enable the small and independent freight forwarders to offer  world-class services.