IMPERIAL optimises transport services with new lightweight trailers
20th November 2015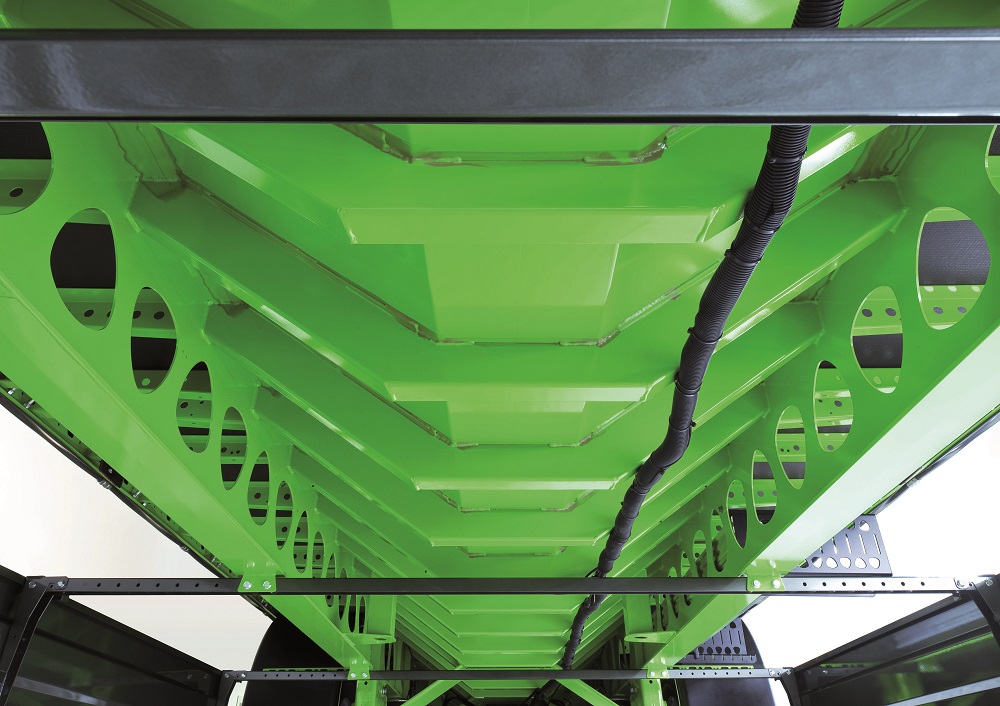 IMPERIAL Logistics International has been relying on new lightweight "ecotrail®" trailers made by the Austrian company Berger to transport heavy engine components for a major German automobile manufacturer. Twelve units of the LTn model are now in service. In conjunction with the lighter tractor unit from Daimler (7,117 kg), the "ecotrail®" units can accommodate up to 3 tonnes more freight. If the payload capacity with conventional transport units is 25 tonnes, 28 tonnes are possible with the new lightweight combination without exceeding the maximum permissible weight of 40 tonnes. Provided that we make full use of this, the operating costs, the number of transport runs and therefore the emissions related to the climate all decline. "We can significantly optimise the transport concept for our customer by using the new lightweight trailers. Through the increased payload, our customer can respond to the volume of goods required in a more flexible manner," says Srecko Muhling, Head of the Road business unit (General Cargo) at IMPERIAL Logistics International.
The engine components produced for the automobile manufacturer in the UK – e.g. pistons and cylinder heads – are transported to the manufacturer's engine factory in Austria on board the Berger lightweight trailers and are assembled there. The plan for using drivers, which has been specially geared towards this route, prevents any unproductive downtimes for the trailers. One driver shuttles back and forth between Regensburg and Austria and takes over the articulated truck from a second driver coming from the UK or hands it over to him with empty containers for the return trip to the UK. The other driver can adhere to his statutory rest periods in accommodation specially rented for this purpose until he takes over the unit for his section of the route.
The Berger semi-trailer, which is optimised to carry a maximum payload, weighs less than 4.7 tonnes. The weight reduction is achieved by using slim longitudinal beams made of S 700 fine-grain steel, recesses in frames and supports, which still provide the same degree of stability, and by inserting multi-functional components. Provided that the payload potential is fully exploited, the number of trips can be reduced by 7 percent in purely mathematical terms. K+P Transport Consultants working with hwh Gesellschaft fur Transport- und Unternehmensberatung mbH in Gundelfingen have published these results in a study. If we assume that the return trips take place with a smaller payload, the lower overall weight causes fuel savings of approx. 1 percent per 500 kg of less weight, according to the consultants. That means about 1.5 litres per 100 km.