Government Action Needed to Decarbonise Logistics Sector
8th May 2023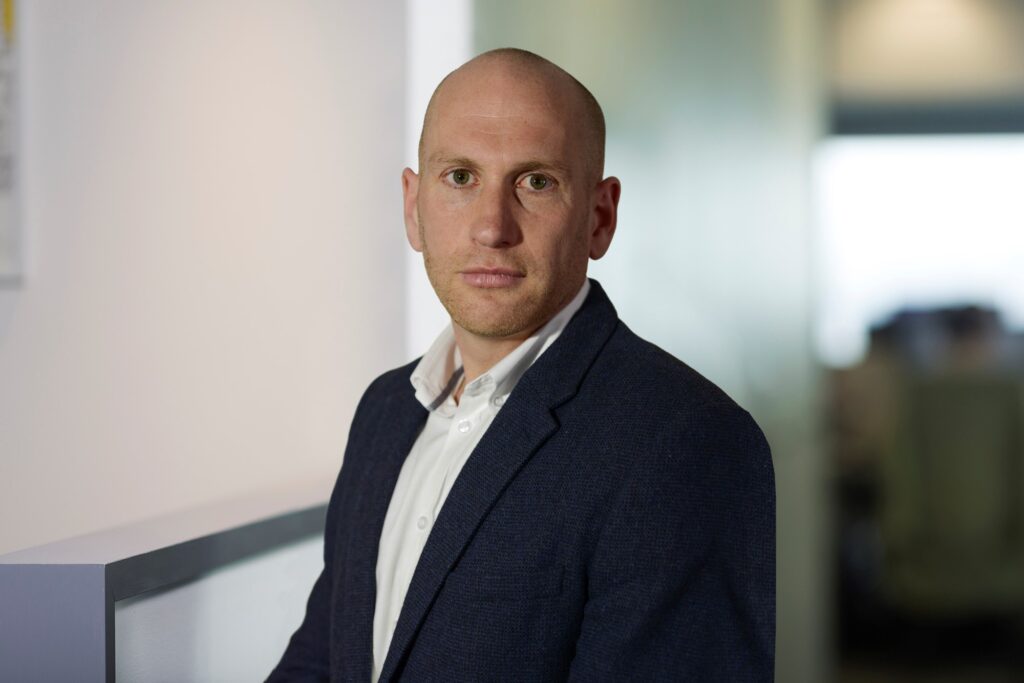 The UK Government must ensure policy supports the decarbonisation of London's logistics sector if the UK is to meet net zero ambitions, according to a new report released today.
Installing rooftop solar panels across all logistics spaces and clarifying the electrification of HGVs across the Capital, are two of the three recommendations made to Government today by planning and development consultancy, Turley, and the London Industry and Logistics Sounding Board (ILSB) as part of The Accelerating Logistics Towards Net Zero report. The report highlights the issues facing London's logistics sector.
Logistics remains one of the largest emitting sectors in the UK. Transport alone produced 24% of the UK's total emissions in 2020. While the Government has a programme to confirm the way forward for zero carbon HGV fuels by 2030, this new report argues this will be too late for the logistics sector. Instead, Turley and the ILSB are calling on Government to provide interim direction and policy support, to allow investment that supports the rollout of hydrogen or electric-powered HGVs for nationwide fossil-fuel free fleets.
Businesses like Amazon are already committing to a sustainable HGV future. The retail giant is investing £300m in the UK to decarbonise its fleet and replace with electric HGVs, electric vans, and eCargo bike fleets, as well as rolling out fast charging infrastructure. Other organisations are delaying due to the lack of clarity on the way forward. A second recommendation calls for further support to speed up the deployment of rooftop solar panels on warehouses in London and the rest of the UK.
Existing warehouse roof-space across the UK could host 15GWp of solar power, doubling the nation's current total installed capacity without any loss of land. However, only 5% of warehouses currently have solar panels installed, according to the UK Warehousing Association.
The report argues that slow grid upgrades, regulation around sharing and selling energy generation, and the need to embrace smart management is holding back the rollout of solar across the logistics industry. A need to embrace complexity is hindering the development of the last mile logistics sector too. Last mile delivery can significantly cut the carbon footprint of deliveries across London, by bringing storage closer to the point of delivery, with different vehicles like electric vans, bikes, drones, autonomous robots and even walking supporting the final stage of delivery.
However, as last mile logistics can be so variable in nature and needs to be closely located with other uses, a flexible and positive approach is required from a planning/policy perspective. Both the public and private sector will need to think more creatively to incorporate local distribution hubs in strategic urban locations where this type of space is needed the most.
Barny Evans (pictured), Director, Sustainability, at Turley, said: "The logistics sector is the lifeblood of our economy. The industry recognises it is a significant source of GHG emissions and other environmental impacts; it is eager to accelerate its decarbonisation. There's a responsibility on Government to unlock the barriers to this, and provide the policy needed."
Sarah Bevan, Director, Planning & Development at BusinessLDN and co-founder of the Industry and Logistics Sounding Board, said: "Logistics is one of the fastest growing sectors for the economy and substantially impacts aspects of all businesses across the Capital and UK. Like all high carbon-emitting sectors, regulatory certainty and policy reforms are necessary to drive innovative solutions, such as HGV decarbonisation, and investment in renewable energy solutions like rooftop solar installations to reduce our carbon footprint. "That's why it's imperative that steps are taken now to decarbonise the sector and help us reach net zero before it is too late."
Jules Pipe, Deputy Mayor of London for Planning, Regeneration and Skills, added: "Our net zero targets are ambitious and if we are to meet them the decarbonisation of energy intensive sectors like logistics is critical. Businesses operating in the sector have a key role to play but Government support will be equally important. This report calls on Government to speed up the decarbonisation of one of our most important sectors and proposes three key areas for action."
Alan Holland, Managing Director for Greater London at SEGRO, added: "SEGRO and many of our customers are making huge strides towards the transition to net zero carbon, but success will also be measured on whether the whole sector can lower its carbon emissions not just a proportion of those operating within it. To be effective, much of this collective action and investment needs to be matched by having the right public infrastructure and a smart approach for how we plan the use of land. We welcome this report's exploration of some of the key challenges, we encourage industry peers to embrace the innovation opportunities it identifies and we ask for policy makers to act on its recommendations."