ETA Pallet Delivery Time Digital First Announced by Palletways
31st March 2017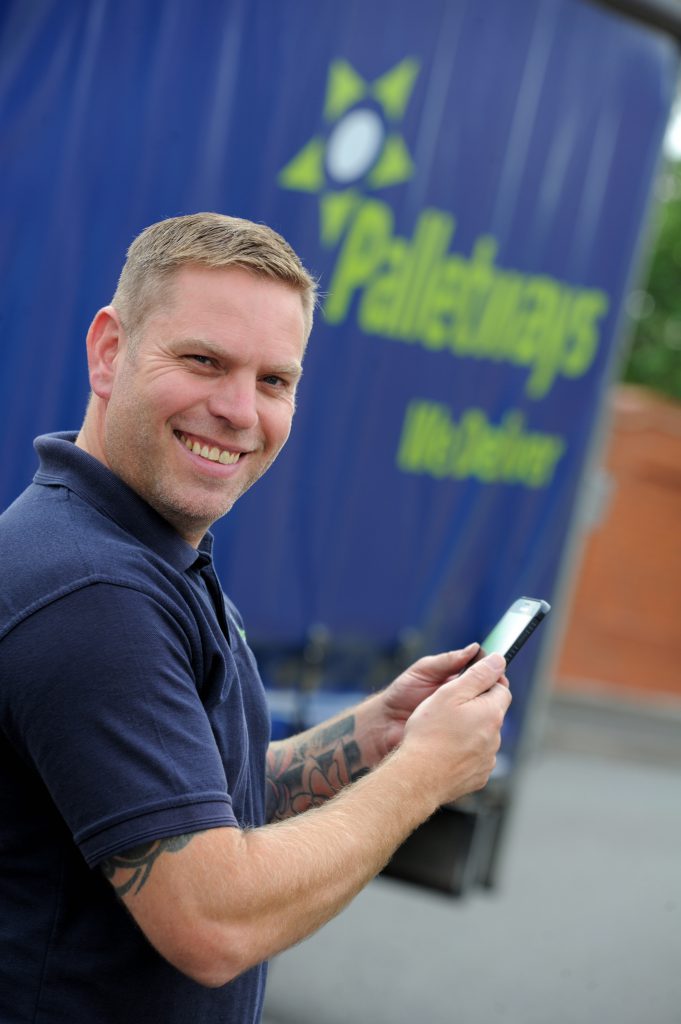 Businesses and consumers can now be notified when their palletised freight will arrive because of game-changing new technology unveiled by Europe's number one and fastest growing palletised freight network, Palletways.
Once the preserve of the best parcel operators, accurate delivery times for palletised freight network customers and consumers have proven elusive for the industry. But now, the ETA (Estimated Time of Arrival) system, created by Palletways experienced IT and Operations Teams, creates a pallet industry standard for delivery information which includes:
• An industry-first two-hour time notification delivery window for customers and consumers;
• SMS and email functions will enable notifications, such as delivery time and consignment content information;
• A function that enables the sending customer to monitor the progress of the consignment via 'track and trace';
• An ETA App for Palletways members to access information quickly and on the move.
Dave Walmsley, UK Managing Director, said: "Our members and customers have told us that this innovation will deliver even greater customer service excellence and that delivery time certainty will support business growth.
"Our game changing ETA system sets a new standard for the industry. Consistent with Palletways' reputation as an industry leader in technology, our Team has worked around the clock for twelve months to overcome the challenges of developing time notifications for palletised freight.
"There are benefits for everyone at each step of the pallet delivery process. For our network members, the ETA system makes the process more efficient because customers no longer need to phone or email their depots with queries about delivery times and dates. For customers, the capability to track goods and notify their consumers about time slots and consignment contents significantly improves their customer service. For consumers, it brings certainty, helping them to plan their day around the time slots available and enjoy a more flexible service.
"We expect to be able to attract new members and customers to work with the Palletways network because of our ETA system – especially when combined with our renowned digital information hub and archway scanning technology."
All drivers in the Palletways UK network of over 100 depots are trained to use the ETA App that will enable them to alter routes and delivery times according to traffic conditions and unforeseen circumstances, such as road traffic accidents. This technology offers an added level of certainty to the two-hour delivery windows.