Egemin Automation to build 44-metre-high deep-freeze warehouse for Belgian company Agristo
26th May 2015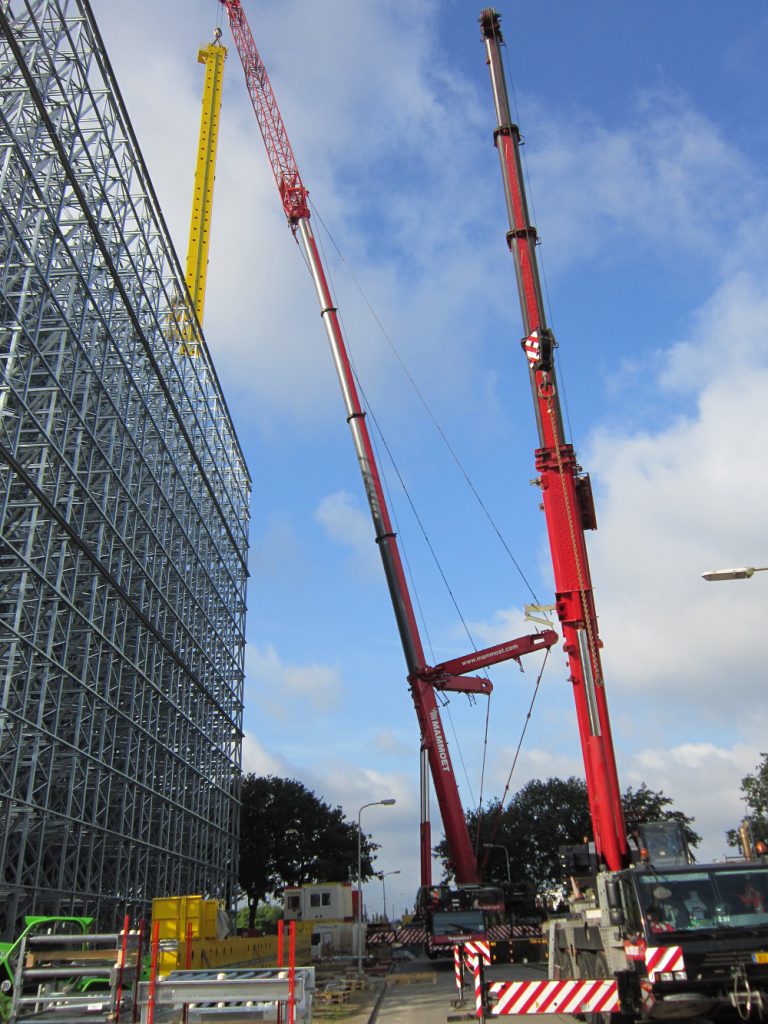 Egemin Automation will build a new automated deep-freeze warehouse for Belgian producer of frozen French fries Agristo on its production site in Nazareth in East Flanders. The investment needs to support Agristo's projected growth. The new high-bay warehouse will be 44 metres high and eight AS/RS stacker cranes will be deployed to store frozen French fries.
With its 15 storage levels and eight crane aisles it will provide space for 24,000 pallets or 17,000 tonnes of frozen fries. Egemin already did a similar project for Agristo in Tilburg, the Netherlands, in 2012. The completion of the deep-freeze warehouse in Nazareth is planned for March 2016.
The deep-freeze warehouse will be built next to the existing plant. Egemin Automation is responsible for the silo construction of the warehouse and a complete conveyor system with pallet lifts and cranes for all logistics movements to and from the warehouse. Egemin will also perform the installation and management of the software systems.

ENERGY-EFFICIENT CLAD RACK CONSTRUCTION
The clad rack structure of the warehouse is specifically designed to be durable in its use of energy. The eight automated pallet cranes are equipped with an internal energy recovery system. The energy released during lowering and braking of the crane is recovered internally and used for a different crane movement such as lifting and moving. The cranes will save up to 20% of energy in this way.

"Agristo also asked us to keep the technology as simple as possible," said Marcel Spruijt, sales manager at Egemin Automation. "The less complex, the more reliable the installation and we will possibly experience fewer faults. That way the frozen foods producer does not need to deploy its people inside the warehouse. After all, the temperature there is always around -25 degrees Centigrade and the oxygen level is controlled to prevent fires."

Agristo produces day and night with a logistics service that operates 16 hours a day, five days a week. This creates a large buffer which one must be able to move quickly. "The production provides 120 pallets per hour. Our installation can handle twice that," says Spruijt. "That is partly because Agristo opted to install eight cranes in the warehouse. They can load the lorries immediately so they do not have to waste too much time waiting."


"The project in Tilburg was very successful and everything is working to the client's satisfaction," says Marcel Spruijt. "Nazareth will not be an exact copy, but an improved version of the warehouse in Tilburg. It will be three metres higher and the pallets will be stored even more efficiently."