CEVA UK wins ten-year fashion retail contracts worth $400m
8th October 2015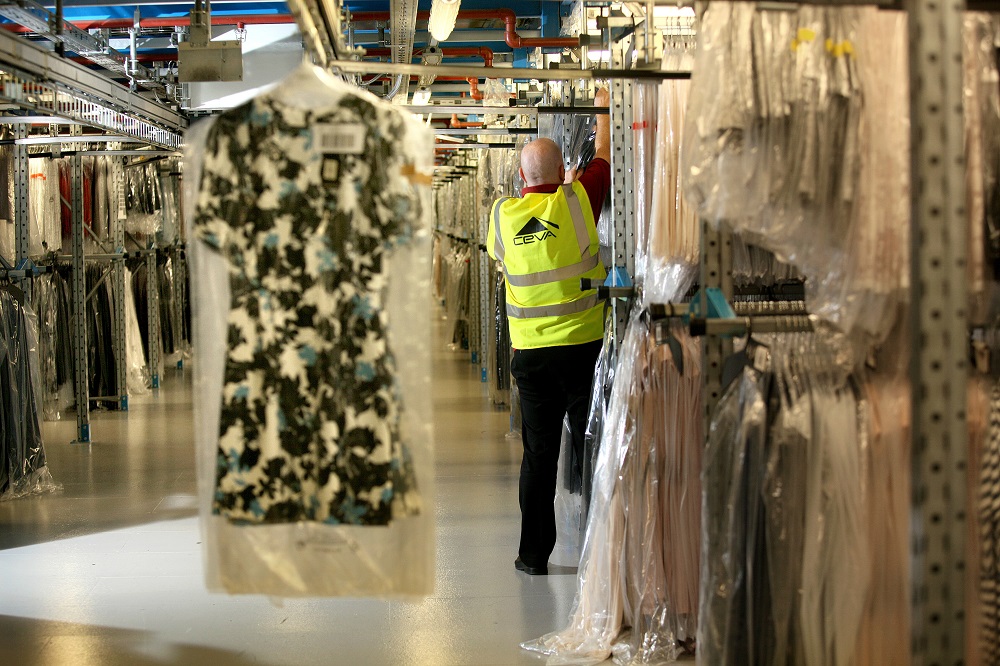 CEVA Logistics, one of the world's leading supply chain management companies, has been awarded four ten-year contracts worth a total of $400m to provide warehousing, store deliveries, e-commerce fulfillment, international distribution and 4PL services to leading fashion retailers Coast, Karen Millen, Oasis and Warehouse.
Under the new contracts, which will run until 2025, CEVA will manage a newly-acquired 25,000 square meter shared-user facility in Oxfordshire, United Kingdom which will handle around 20 million units per annum, across 30,000 SKUs. The site, which employs 330 people, is semi-automated, and handles the processing and storage of hanging and boxed garments, as well as fashion accessories.
The CEVA operation, which operates on four floors, will serve the four brands' 752 stores and concessions in the UK, and 29 international markets across Europe, Middle East, Russia, Far East and Latin America. CEVA will handle all relevant Customs clearance activity as well as having 4PL responsibility in North America and Hong Kong.
CEVA will also manage reverse logistics activity and customer returns for the four brands, and carry out essential end of season de-stocking activity.
These new agreements represent significant progression into the e-commerce market for CEVA, which will undertake the co-ordination of around 1 million orders per annum for the four brands, as well as an eBay sales and fulfillment operation for Warehouse's end of season stock.
Andrew Skinner, Managing Director of Coast said: "We're looking forward to reaping the benefits of partnering with CEVA to innovate and progress our supply chain performance."

Andy Ware, CFO of Karen Millen said: "I'm confident that through utilizing CEVA's domestic and international networks we'll see a real advancement in our ability to reach and serve our expanding consumer base in both our emerging and developed marketplaces."

Sanam Soufipour, CFO of Oasis and Warehouse: "With CEVA's culture of operations excellence and quality management expertise, we're in no doubt that the team will manage a smooth transition ahead of peak season as well as optimize the overall performance of our supply chain operations."

Michael O'Donoghue, CEVA's Managing Director, UK, Ireland and Nordics said: "We welcome Coast, Karen Millen, Oasis and Warehouse to our growing retail fashion business, and look forward to these long-term partnerships. Ten year contracts are rarely seen in our industry, and I believe that these are testament to our ability to design truly effective solutions, optimize supply chain operations and provide service quality that stands the test of time."