Agility Third-Quarter Profits Climb Year on Year
10th November 2016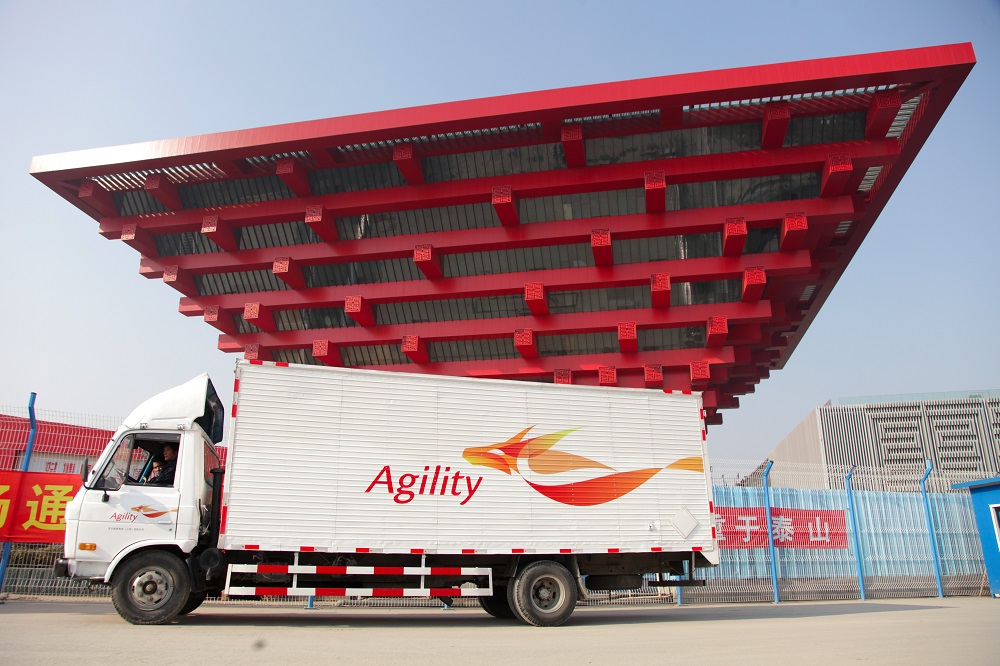 Agility today announced its financial results for the third quarter of 2016, reporting a net profit of KD 15.17 million, an increase of 11% compared to the third quarter of 2015. Earnings-per-share stood at 13.19 fils, and EBITDA stood at KD 28.90 million, a 19% increase compared to the same period in 2015. Revenues are at KD 312.00 million for the quarter, a 7% decrease over Q3 last year.

"We have now been seeing continuous underlying increase in the profitability of the business. This is driven by steady progress in turning around our Global Integrated Logistics business, as well as by continued financial performance and growth in our Infrastructure group of companies," said Tarek Sultan, Agility's CEO. "We continue to make gains in the face of a challenging business context: from sluggish economic and trade growth in key regions to political uncertainty in others. I attribute Agility's gains to sharper strategic focus and ongoing commitment to financial discipline, even as we invest in the markets, products, and technologies that will transform our business and help us continue to lead in the future."


Agility's Global Integrated Logistics
Revenue for Agility Global Integrated Logistics (GIL) stands at KD 228.65 million in Q3 2016, an 8% decline from Q3 of 2015. Net revenues were marginally lower in this quarter relative to the same period in 2015 with margins expanding from 25% to 26% in Q3 2016.

In this quarter, GIL continued to see growth in demand for contract logistics in emerging markets, as well as strong performance in ocean freight, both in terms of volume and yield, whereas in air freight the business grew considerably in terms of volume with a tougher yield compared to the prior year quarter, resulting in flat net revenue. The main impact to net revenue shortfall remains in the general slowdown in our Project Logistics business as a result of the slowdown in the Oil and Gas market," said Sultan.
GIL's road map remains consistent. First, continue to drive commercial improvement through a tradelane management approach and focus on high growth markets and industries. Second, continue transforming the underlying business through ongoing technology, process and management improvements. Third, maintain financial discipline and a lean and agile structure that is in-line with business needs.

Agility's Infrastructure Group
Agility's Infrastructure companies contributed KD 85.91 million to third quarter 2016 revenues. Agility Infrastructure's group of companies continues to be the largest contributor's to Agility's profitability.
Agility Real Estate, the largest contributor in the group, grew its revenues by 7% in Q3 2016, compared to the same period in 2015. Agility opened its first logistics distribution park in Ghana this quarter, the first of a series of planned distribution parks connecting African countries to each other and to the world.
Other Infrastructure companies have also reported a healthy growth in this quarter and are making progress in new customer acquisition and geographic expansion. Tristar, Agility's fuel logistics business, won a three-year, $165 million contract to support the United Nations. Agility's subsidiary NAS, the fastest growing ground-handling and aviation services company in emerging markets, won a 10-year concession to operate lounges in 9 airports in Morocco.