Industry View: Why the UK Taxpayer Might Love Mastic Asphalt
4th March 2020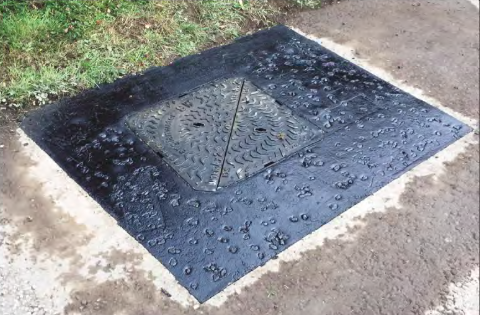 What solutions are there to alleviate the damages caused by Storm Jorge? Roadmender UK claims it has technology that will spare Britain a boatload in the wake of February's storms.
In the aftermath of Storm Jorge, widespread flooding and strong winds has compounded the extensive damage caused by Storm's Ciara and Dennis respectively to the British communities across the breadth of the nation. Causing untold damage to Britain's already frail infrastructure, insurance claims for the storms are expected to cost well over £200m.
The damage to infrastructure shall also compound costs. Currently, estimates from Asphalt Industry Alliance's (AIA) Annual Local Authority Road Maintenance (ALARM) survey suggest that the cost of restoring the roads in England and Wales to a "reasonable, steady state" would be approximately £9.79bn. Historically, floods cause extensive loosening of pursestrings on local governments, with the 2015/16 winter flooding costing £1.6bn to repair for damages.
Harry Pearl, CEO of Roadmender UK – innovators of groundbreaking mastic asphalt technology – explains how new road building materials will make Britain's roads some of the most cost effective on the planet, improving resistance to winter flooding.
"The issue with current asphalt offerings that's used for the construction of the majority of Britain's roads is that there is a serious lack of longevity. In recent years petroleum companies have become more efficient at extracting the maltenes from crude oil. As a result, the bitumen that is used for our roads is worse and therefore the road qualities in the UK have been declining.
"With mastic asphalt technologies, which are 100% recyclable, the addition of rubberised modifiers means that asphalt can be bound in a way that ensures a longer lifespan for roads. With the adaption of these new technologies on a wide scale, the wide reaching impacts of natural phenomena, such as Storm Jorge will be much more understated."