Transport and Freight Specialist Adds Krone Curtainsiders
5th September 2018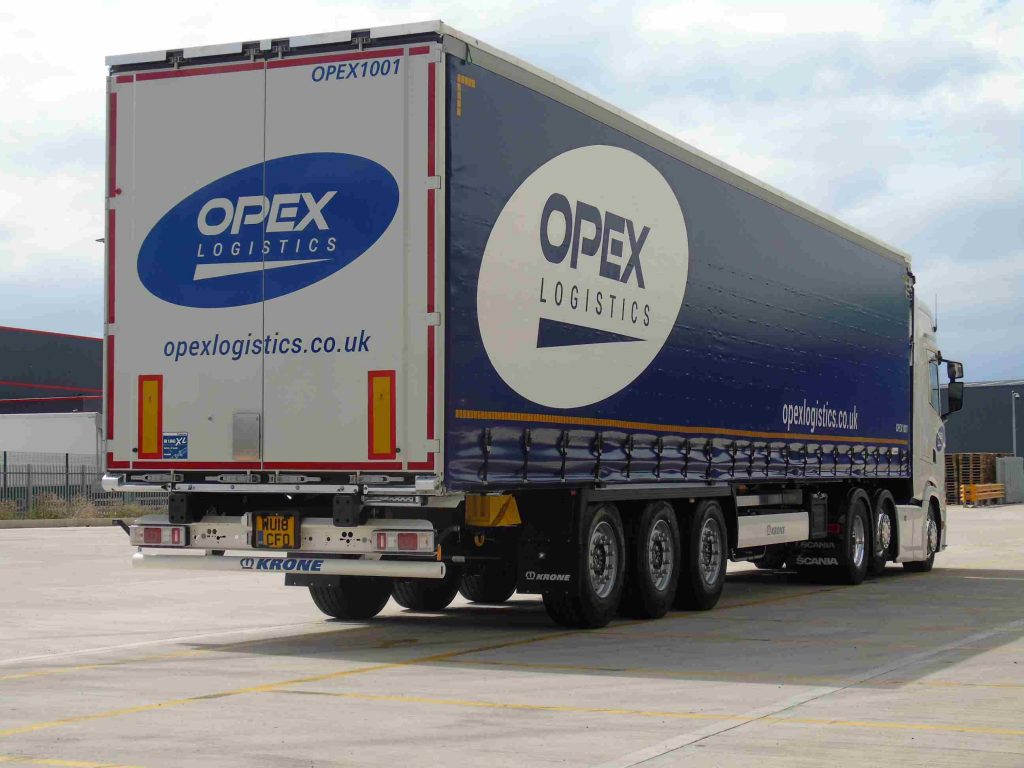 Transport and freight-handling specialists Opex Logistics has added 5 Krone Profi Liner curtainsiders to its UK and European fleet.
Based in Bristol, Opex is using the new trailers for aerospace components handling on national and international routes and according to General Manager, Stephen Kempton, the Profi Liners' loading flexibility is an asset to this type of specialist work.
"These curtainsiders are fitted with sliding roofs which is ideal for fast and secure loading of outsized loads and particularly for the sort of items we handle for our aerospace contracts. They are fitted with the standard Krone Multi Lock loading system which has around 130 lashing points along each side rave. This provides virtually unlimited strapping options and means that the cargo is firmly secured at any point along the trailer bed. Also, the curtain straps can be accessed from outside and inside the trailer, which is a plus-point for driver comfort and safety."
Manufactured at Krone's trailer plant in Werlte, Germany, the Profi Liners are Code XL-certified which is important to satisfy domestic VOSA security criteria and virtually a prerequisite for European work.
"These trailers are built for pan-European operations and in that regard, ideally suited to our diverse customer base. They are the first trailers we have bought from Krone and so far, they live up to our expectations: Flexible, secure loading and safe. Plus, the Krone quality ethos fits well with our own high standards."
Established in 2003, Opex Logistics provide a wide range of UK and international road, rail and sea logistics solutions for the manufacturing and retail sectors. The company operates up to 85 articulated vehicles and also provides a diverse express courier service for time-critical deliveries throughout the UK and mainland Europe.