Transporeon, Schmitz Cargobull aim to Deliver Data Visibility
28th July 2022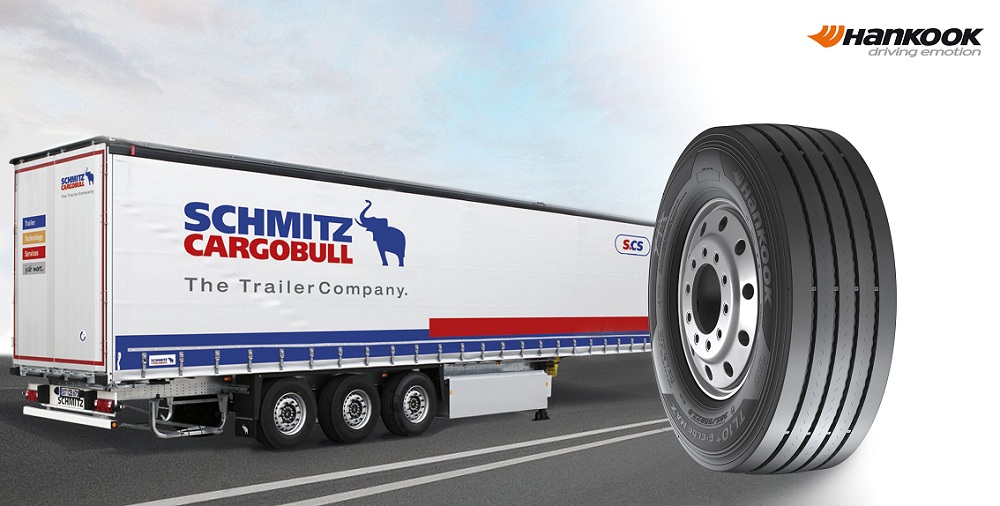 Transporeon, one of Europe's leading Transportation Management Platform, and Schmitz Cargobull, Europe's leading manufacturer of trailers, have announced a partnership that will provide Schmitz Cargobull's customers an easy and secure data connection to Transporeon's real-time visibility solution. This Connectivity is made possible by the new Schmitz Cargobull TrailerConnect® Data Management Center and enhances visibility and control over transport data.
Each new Schmitz Cargobull trailer is equipped with the Schmitz Cargobull telematics system as standard. The system continuously records all relevant trailer data – such as temperature and cooling unit data, speed, fuel consumption, weight or tire pressures. All of which is collected by the TrailerConnect® Portal from where it now can easily be distributed via the TrailerConnect® Data Management Center to Transporeon. Freight forwarders and carriers can then decide which transport data they want to share with whom from within a protected network. The data will never be visible to anyone outside the network, ensuring total privacy and security over all information shared by carriers.
With this partnership, Schmitz Cargobull is connecting its telematic system TrailerConnect® with the Transporeon solution. By giving the Lead Logistic Providers the opportunity to combine trailer telematics data with Transporeon's powerful machine learning algorithms and AI capabilities, Schmitz Cargobull Customers will be able to deliver more complete transportation data to a specific customer that can lead to tangible outcomes. With the Schmitz Cargobull's TrailerConnect® Data Management Center rights, scope and type of content can be configured for data forwarding and set individually for each customer. This tailored approach provides several tangible business benefits. For example, stakeholders will be able to use the data with the Transporeon platform to enhance the way they measure carbon emissions and predict ETAs, as well as improve their freight matching processes.
Joint customers will also gain additional benefits by having access to the Transporeon Carrier Trust Center – which makes it easier for participants to collaborate with supply chain partners – and other Carrier Value Added Services.
"Having real-time access to accurate transportation data has never been more important for logistics businesses and, as the largest provider of best-in-class real-time data integrated with transport execution, we're well placed to deliver in-depth insights," said Jesper Bennike, Chief Product Officer at Transporeon. "Combining Schmitz Cargobull's vehicle data with our real-time visibility data will enable our algorithms to provide even more accurate ETA predictions. Customers will get full value from telematics data without the risk of unauthorized third-party access and uncontrolled dataflow, making this partnership a match made in heaven."
"As supply chain digitization continues to accelerate, we know that our customers need to connect to their customers and to the many systems that can help them drive efficiencies and reduce costs," said Søren Danielsen, Manager Digital Services at Schmitz Cargobull. "We also know that carriers expect to have full control over that data. Bringing together our telematics data with Transporeon's AI capabilities will deliver a whole new level of insight, which Schmitz Cargobull Customers as providers of the transport data can then easily and securely share with the relevant parties to enhance their logistics networks."