Supermarket Chain Extends Rapid Delivery Trial Outside London
12th June 2019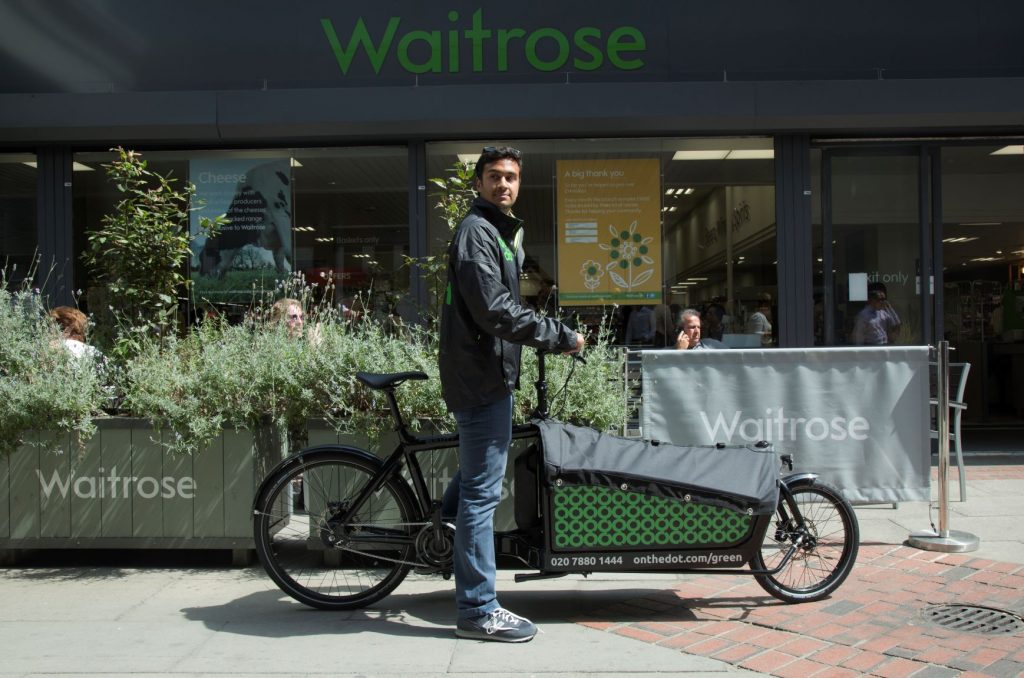 UK supermarket chain Waitrose & Partners is to extend its Waitrose Rapid Delivery trial outside London for the first time following its success in the capital.
The service, which enables customers to have up to 25 grocery items from a choice of more than 2,000 products, delivered to their home or office, within two hours or less or on the same day, will be available in both Bath and Hove from the 8 and 15 July, respectively.
The retailer is also adding 58 London postcodes in areas, including Battersea, High Street Kensington, Bayswater, Victoria and Kingston.
Rapid launched in September 2018 after Waitrose & Partners teamed up with On the dot, a last-mile retail delivery startup. Since the launch, the retailer has increased the number of postcodes its available in from eight to 98, giving it the potential to reach up to 1.2 million households, and average weekly orders have doubled.
Earlier this year, the retailer announced that it had added freshly made sushi to the range of products available through the service to become the only national supermarket to currently offer made-to-order sushi with same-day delivery.