Samsara Launches Sustainable Fleet Management Solution
20th April 2023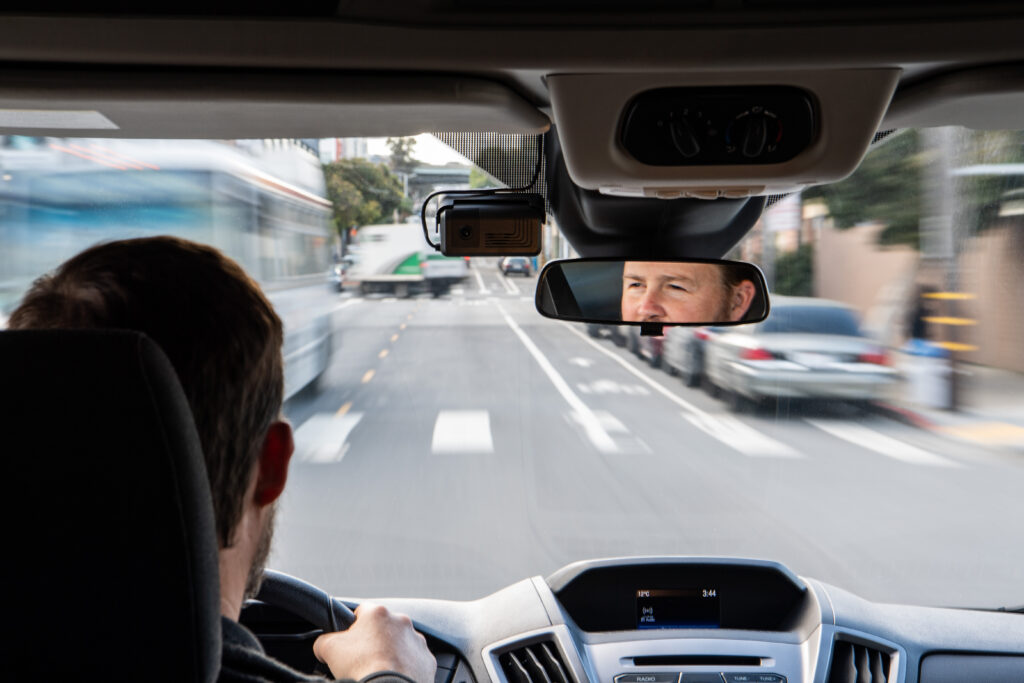 Samsara Inc. (NYSE: IOT), the pioneer of the Connected Operations™ Cloud, today introduced its Sustainable Fleet Management solution. This evolution of Samsara's existing fuel efficiency and electric vehicle (EV) offerings is designed to empower customers with additional data-driven insights so they can reduce emissions, jumpstart electrification, and meet their sustainability goals.
Policymakers around the world are launching zero-emission vehicle programs and setting emissions reduction targets that directly impact commercial fleets across a number of industries. Additionally, fuel costs and growing social and investor demands for more sustainable operations are influencing leaders to better track and report on their progress toward these milestones and in some cases, accelerate fleet electrification. This complex transition will require long-term planning, foresight, and data-driven decisions. Not to mention, every organization will have its own unique challenges depending on its size and business objectives.
"Electric vehicles have the potential to significantly reduce environmental impact knowing that transportation is a leading cause of greenhouse gas emissions across the globe. With the right technology infrastructure, it is possible in various operations to do this without compromising your supply chain," explained Tim Campbell, Managing Director and Commercial Vehicle Decarbonization Consultant at Campbells Consultancy. "Commercial fleet electrification has yet to reach an inflection point but with increased regulatory incentives and reporting requirements, preparedness for this operational shift remains critical."
Samsara's Sustainable Fleet Management solution is designed to support customers along every step of their journey toward more sustainable operations. New and enhanced features announced today include:
• Fuel & Energy Hub, acting as the one-stop shop for mixed fuel fleets – including Internal Combustion Engine (ICE), EV, and hybrid vehicles – to ensure their drivers and assets perform optimally to support sustainability goals. With this new dashboard, operations leaders can visualize an entire fleet's performance while gathering actionable insights into fuel economy, cost, and consumption to direct change with confidence and precision. Fuel & Energy Hub is now available in open beta.
• Sustainability Report, allowing customers to visualize their fleet emissions and monitor output across sites and vehicles to pinpoint improvement areas. This report also provides insight into current and predicted fleet emissions over time, so customers can set more accurate targets and track progress against their sustainability goals. Sustainability Report is now available in open beta.
• Charge Control, combatting driver range anxiety by managing real-time EV charging at scale and easily identifying charging issues. Now, customers can create custom charging profiles by groups or by individual vehicles and receive notifications for irregularities. Charge Control will be available in open beta this summer.
• EV Suitability Report, providing customers with a tailored list of ICE vehicles within their fleet that are most suitable for EV transition. As an evolution of Samsara's existing Fleet Electrification Report, this new report now includes assessment for all vehicle types and allows customers to configure electrification criteria for advanced recommendations. EV Suitability Report is now generally available.
Samsara customers can now leverage these features alongside the platform's existing Fuel & Energy Report, Driver Efficiency Report, Idling Events Report, Fleet Benchmarks Report, and more.
"At M Group Services, we're committed to achieving a 50% reduction in direct carbon emissions by 2030 and reaching net zero before 2050," said Shaun Stephenson, Interim Managing Director at M Group Services Plant & Fleet Solutions. "Samsara helps us achieve those goals, giving us the data and tools we need to shift to more eco-friendly energy sources and empowering our drivers to be more aware of their impact on the environment."
Today, Samsara also released its annual Environmental, Social, and Governance (ESG) report titled "Building a safer and more sustainable world." This report details its progress to date and the principles that guide the company's ESG commitments, including transparency and accountability, data-driven solutions, and empowering its people and communities.
"To provide an accurate assessment of their ESG momentum, organizations need a simple way to analyse data points across their entire operations. We're hearing this more often from our customers as they look for technology partners to track and report progress toward these goals," said Jeff Hausman, Chief Product Officer at Samsara. "With this new solution, we're able to provide our customers with fuel economy, vehicle utilization, and emissions insights that will help them better understand their opportunity for improvement, and take action."