New London Hub for UPS "Strengthens Cross-Border Capability"
16th May 2018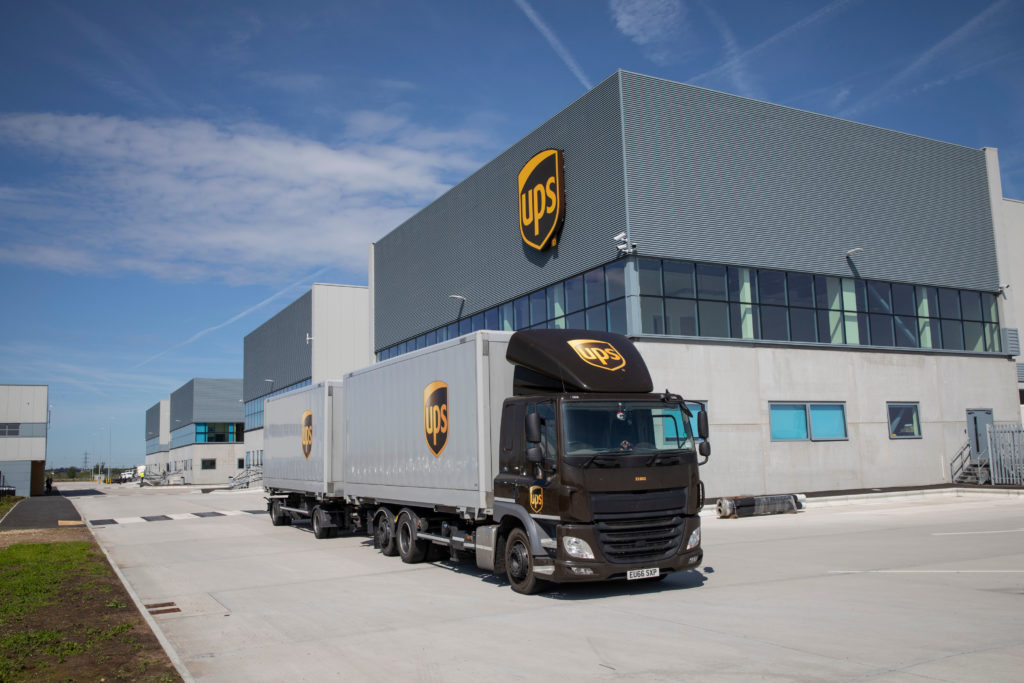 UPS has officially opened its new 32,000 square metre package sorting and delivery facility in the south east of England. UPS says that the £120 million London Hub is among the largest single infrastructure investments outside the United States in the company's history.
"Ecommerce growth, cross-border trade expansion, and unique customer needs are accelerating demand for UPS's services," said Lou Rivieccio, president, UPS Europe. "This strategic investment in capacity and cutting-edge technologies in the UK is helping advance UPS's smart global logistics network of the future." Located at the DP World London Gateway Logistics Park, the new building will act as a UK package processing hub and distribution centre for the local area as well as a gateway to UPS's global logistics network, with capacity to process up to 28,000 packages per hour and room for further expansion.
"This state-of-the-art facility enables us to further improve our services to companies of all sizes that are looking to grow their cross-border business," said Mark Vale, president for UPS UK, Ireland and Nordics. "With strong growth in our export volume in the UK, which increased nearly 20% in 2017 and more than 15% in the first quarter of 2018, we are optimistic about the future. This key investment is tangible proof of UPS's commitment to helping customers doing business in and with the UK."
More than 500 employees will operate out of the new operations hub that spans the space of approximately five football pitches. With over four miles of conveyor belts, the facility features advanced package scanning and sortation equipment that increase the flexibility to efficiently route packages to their final destinations. Business and residential customers will benefit from enhanced speed and accuracy as UPS meets their growing global shipping demands.
The new London Hub is part of a $2 billion infrastructure and network investment programme by UPS across Europe to add capacity and provide even faster services across the region. Recent investments as part of this programme include the announcement of a €130 million facility in Eindhoven, the Netherlands, the opening of an $80 million facility in Bielefeld, Germany, and the construction of a $100 million hub in Evry, France.