Multimodal Specialist Appoints new Directors
19th January 2023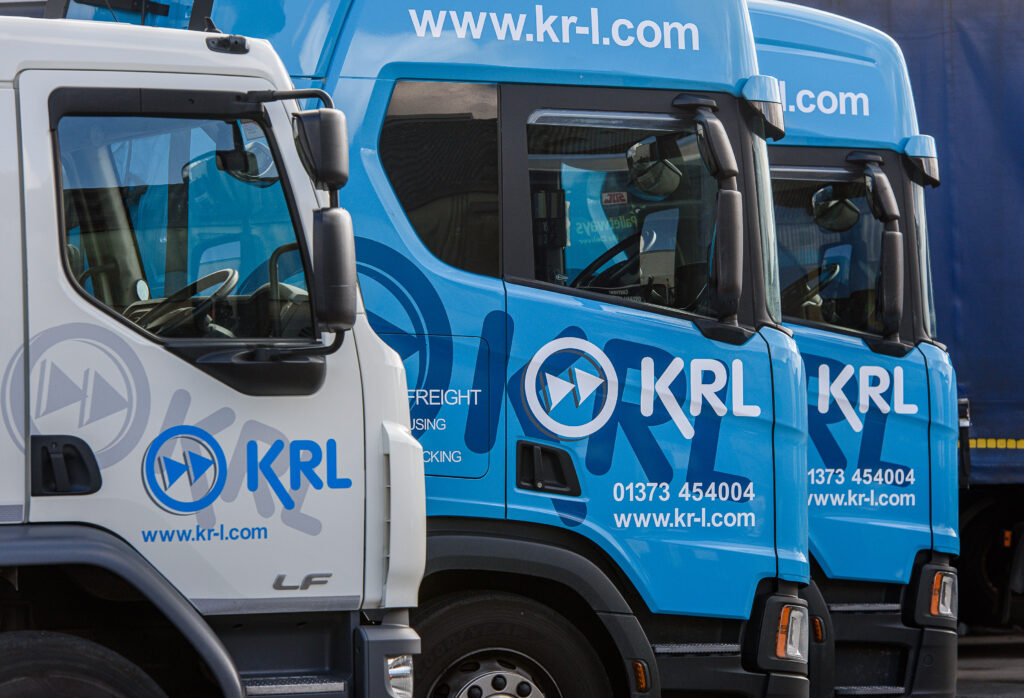 KRL, a UK and Ireland based multimodal freight-forwarding business, move into 2023 by announcing two highly significant appointments to support its exciting development plans. David Flaherty becomes Operations Director UK & IE, and Greig Allan becomes Commercial Director UK and IE.
Both are internal promotions of longstanding highly valued employees who have shown clear dedication to the company and its mission, and bring great experience into their important new roles.
"We are thrilled to have David and Greig join the leadership team at KRL," said Peter Phythian, -KRL Managing Director, "Their dedication to the company and their industry expertise make them invaluable assets, and we have no doubt that they will continue to drive the success of the business in their new roles."
Greig Allan began his career in logistics at P&O Nedlloyd in Southampton as a transport planner. He then moved to the export desk at P&O in Glasgow before joining JH Hillebrand, a company specializing in the drinks and beverage sector. From there, he worked for DHL Global Forwarding managing a control tower before transitioning to sales with Expeditors. He then joined Kingscote Rojay Limited (KRL) as a sales executive, later becoming the Regional Manager for the north and then the Commercial Manager for the UK. Greig has been instrumental in the growth of KRL's Scottish branch and has contributed to several milestones and achievements within the company.
David Flaherty began his career in the aviation industry, starting with Aer Lingus in the ground operations department at Dublin Airport. He then moved into the freight world, working in both the import and export departments for Aer Lingus Cargo, before transitioning to the sales department. In this role, David was responsible for supporting all Aer Lingus customers, both big and small, within the Dublin-based freight forwarding community. After a few years, David became the Branch Manager of GeoLogistics Shannon, where he learned to become a multi-modal freight forwarder. In 2008, he opened his own business, Air Aqua Forwarding, which was purchased by the KRL Group five years later. Since joining KRL, David has held several positions within the company, including Ireland Manager, Facilities and Purchasing Manager, Operations Manager UK & IE, and now his current role as Operations Director UK & IE.
KRL is committed to providing opportunities for career progression and development within the company, as demonstrated by the promotions of David and Greig. These promotions not only demonstrate the trust and confidence in the abilities of these individuals, but also serve as a reminder that progression is available at all levels within the organization. From entry-level positions to the highest level of management, KRL encourages employees to take ownership of their professional development and grow within the company. This dedication to internal advancement is key to KRL's continued success and growth. We look forward to seeing the impact both Greig and David will make as Directors.
Based out of Crawley for over 30 years, KRL provides Multimodal capabilities to it's client base from its 7 locations across the UK and Ireland, through its team of dedicated freight forwarders customers have access to the full suite of Air, Ocean, Road, Logistics and Customs expertise on a daily basis.
For more than 25 years, KRL has been providing multi-modal and logistics services to clients importing and exporting goods across the borders of the UK and Ireland. KRL have steadily built up an extensive network of partners at over 400 facilities and 13,000 locations across the world that works with KRL to make timely and cost-efficient delivery, collection, and transfer of cargo. Within the UK and Ireland, KRL operate 10 hubs and a modern road haulage fleet. This allows KRL to easily facilitate the pick-up and delivery of consignments to client premises or its hubs, as desired. KRL also offer warehousing facilities, custom packing, and pick and pack services. These value-added services help KRL to better support its specialist supply chain solutions.