Agility Reports KD15.3m Net Profit for Q3
9th November 2020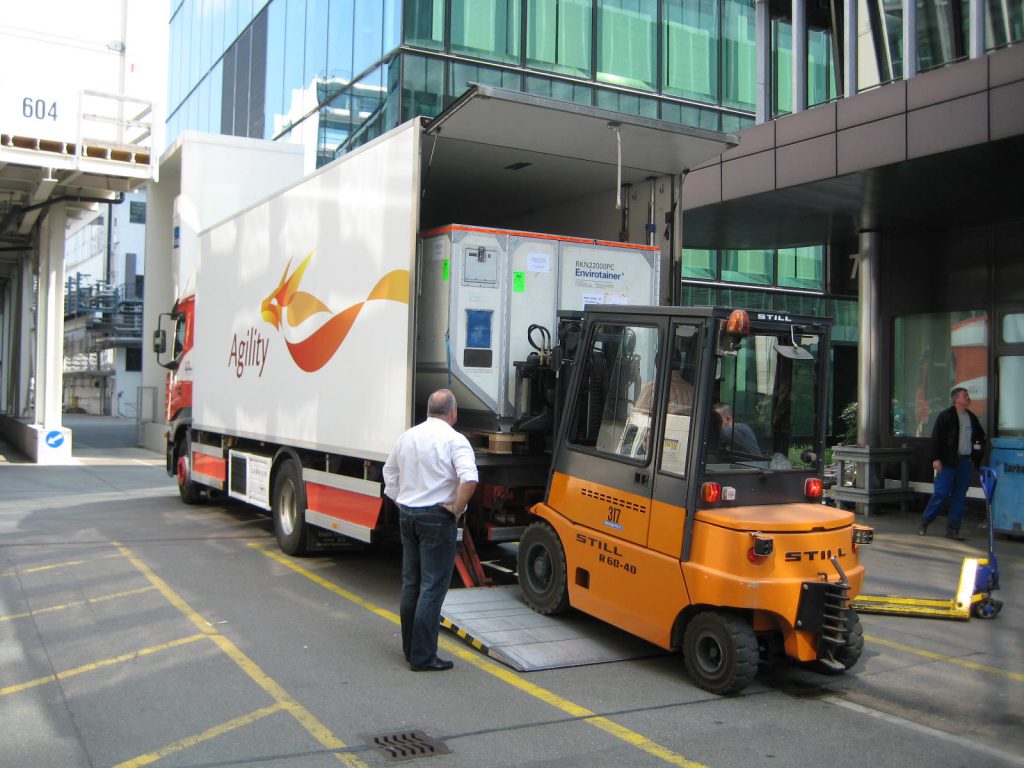 Agility, a leading global logistics provider, today reported Q3 earnings of 8 fils per share on a net profit of KD 15.3 million, a decrease of 29.4% compared with the same period a year earlier. EBITDA declined 1.9% to KD 46.5 million, and revenue was flat at KD 403 million. Nine-month earnings stood at 16.47 fils per share on net profit of KD 31.5 million, a decrease of 50.4% over the same period in 2019. EBITDA declined 14.1% to KD 122.4 million, and revenue declined 0.7% to KD 1,168 million.
Tarek Sultan, Agility Vice Chairman and CEO, said: "While we – like many businesses – are still feeling the impact of COVID-19 we are also seeing recovery across most of our business lines, albeit with each business recovering at a different pace. Agility benefited from early and decisive measures taken to contain costs and preserve cash, and is well poised to navigate what is likely to continue to be a volatile market for some time. Agility remains committed to investing in technology that will transform our industry, expanding our digital logistics offerings, and bringing world-class warehousing infrastructure to fast-growing emerging markets."
Global Integrated Logistics Q3 EBITDA was KD 18.5 million, a 35.2% increase from the same period in 2019. The improvement was primarily driven by significant cost reductions across the business. GIL's Q3 net revenue was KD 71.4 million, 5.1% higher than the same period in 2019. Along with net revenue increases in Air Freight and Contract Logistics, there were net revenue declines in Ocean Freight, Fairs & Events and Project Logistics. GIL gross revenue was KD 305.7 million, a 7.3% increase from same period in 2019.  The Q3 Air Freight NR increase of 39.1% was driven by continued demand for exceptional shipments related to the Life Sciences vertical. Ocean Freight NR declined 14.5% when compared with Q3 2019, as a result of volume and yield compression. Air Freight and Ocean Freight volumes decreased in Q3 vs. same period in 2019, as a result of customers' demand and production disruption arising from COVID-19 as well as capacity constraints.
Contract Logistics continues to experience strong growth (12.7% net revenue growth), mainly in the MEA Region (Kuwait, Saudi Arabia, UAE), where there was strong performance at new facilities, along with increased efficiencies. Fairs & Events (F&E) has been hurt significantly by Coronavirus-related event postponements and cancellations. Starting in Q1, GIL introduced a range of cost reduction measures intended to ensure continued strength of EBITDA performance in anticipation of falling global trade volumes. This positions GIL well for operating in the current environment. GIL continues to focus on operational productivity as well as customer solutions to respond to the changing market environment.
Agility's Infrastructure Companies
Agility's Infrastructure group EBITDA declined 16.5% to KD 31.6 million during the third quarter. UPAC, NAS and GCS were primarily responsible for the decrease, each reporting significant declines as a result of the pandemic. In contrast, Agility Logistics Parks (ALP) and Tristar proved resilient during this pandemic. Infrastructure group net revenue fell 24.4%, and gross revenue declined 15%. ALP experienced revenue growth of 5.6% in the third quarter. ALP continues to see increased demand for warehousing spaces from customers that are mainly suppliers of necessity goods. ALP is moving ahead with the developments in Kuwait, Saudi and Africa to meet customers demand.
Tristar, a fully integrated liquid logistics company, posted a 15.9% revenue decline mainly due to commercial fuel sales. Maritime segment has shown a healthy growth due to the deployment of new vessels on long term contract. Fuel Farm segment also reported an increase in revenue as compared to same period last year. At the profitability level, Tristar have achieved improvement in earnings mainly due to contribution from Maritime segment. Tristar contractual business model helped them to be resilient during this crisis and achieve a profitability growth compared to last year.
National Aviation Services (NAS) reported a Q3 revenue decrease of 46.1% but is beginning to see improvements in passenger traffic and flights. NAS Kuwait continues to suffer from the cap imposed by the government on the number of passengers/flights into/out of Kuwait International Airport. Other geographies NAS operate in performed well, and are experiencing a rebound. NAS VIP services and airport lounges have been mostly impacted, where, in most cases, lounges remain closed. Cargo remains a positive subsector for NAS.
The pandemic also has affected performance at United Projects for Aviation Services Company (UPAC), which saw revenues decline in the third quarter compared to last year; primarily due to the cessation of operations at the Kuwait International Airport during the lockdown period and subsequent resumption of traffic at a lower capacity. Business is starting to show signs of gradual recovery as UPAC continues taking measures to reduce the negative impact on its business.
At GCS, Agility's customs modernization company, revenue fell 30.2% in this quarter compared to the third quarter of 2019 due to the decline in trade movement, though the negative impact of COVID-19 eased during Q3.
Recap of Agility 3rd quarter 2020 Financial Performance:
• Agility's net profit decreased 29.4% to KD 15.3 million. EPS was 8 fils vs. 11.33 fils a year earlier.
• Agility's EBITDA decreased 1.9% to KD 46.5 million.
• Agility's revenue increased by 0.6%, to KD 403 million and net revenue decreased 9.7%.
• GIL revenue increased by 7.3% to KD 305.7 million.
• Infrastructure's revenue declined 15% to KD 101.7 million.
• Agility enjoys a healthy balance sheet with KD 2.2 billion in assets. Net debt was KD 173.9 million (excluding lease liabilities) as of September 30, 2020. Reported operating cash flow was KD 115.2 million for the first nine months of 2020, an increase of 17.5%. more Agility news here