Krone Coil Liners Give Steel Transport Boost to UK 3PL
20th June 2018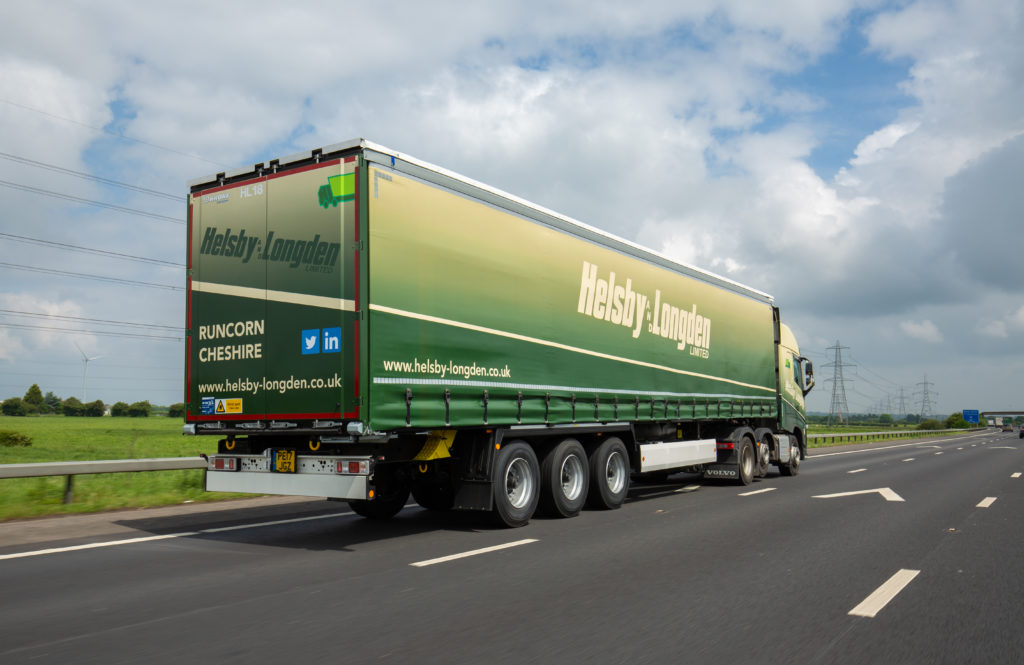 Cheshire (UK) based transport, distribution and warehousing company Helsby and Longden,has invested in six Krone Coil Liners in a bid to extend its services further into the steel transport sector.
Formed in 1926, Helsby and Longden base their business model on providing flexibility, safe and secure handling and 'hands-on' customer care.
"Flexibility is key to providing an efficient transport service," explains General Manager Simon Keane. "That's why we specified these Coil Liners: Not only can we increase our presence in key steel areas such as Deeside, Liverpool and Ellesmere Port, but also, we can use the same trailers to carry mixed loads, groupage and low-hazard goods."
The Coil Liners come with Krone's Multi Lock load securing system which features up to 130 strapping points along each side rave and enables mixed loads to be safely secured at any point along the trailer. Furthermore, the straps can be accessed from inside as well as outside the curtain – a plus point for driver safety and comfort during loading and unloading.
"Versatility is what it's all about," adds Simon, "and with the loading capability of these trailers we can diversify into a wide range of industry sectors. Coil Carriers one minute and general haulage the next – which adds up to maximum utilisation and a fast ROI. Basically, they tick all the boxes. Excellent for our customers and a sound investment for our business."
Helsby and Longden operate a fleet of heavy goods vehicles, supported by warehousing, maintenance, admin and logistics services. The company also provides freight-forwarding, pallet distribution and self-storage.