Industry View: Picking Up The Pace of Fulfilment
10th July 2020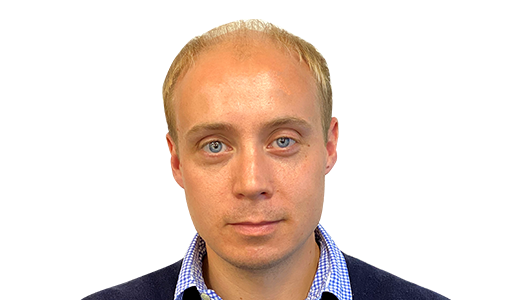 As online retail orders rise, customer expectations are rising too and the pressure on retailers to fulfil orders when and where they're wanted is intensifying, says Charlie Walker, marketing director of Walker Logistics
With non-essential high street stores having been closed and now only just starting to tentatively re-open due to the Coronavirus crisis, consumers have turned to online purchasing in record numbers. According to figures just released by the Office for National Statistics, online sales as a proportion of all retailing hit an all time high of 30.7% in April and with lockdown restrictions likely to be in place for some time to come, the direct channel is set to remain an essential supply line for UK consumers.
And, as online orders rise, it seems inevitable that customer expectations will rise too and the pressure to fulfil orders when and where they're wanted will intensify. This means that internet retailers will come to see their logistics strategy as an increasingly crucial driver of sales and profitability and many will seek to enlist the help of an ecommerce third party logistics specialist.
The competitive and economic benefits of outsourcing order fulfilment to a logistics specialist are well documented and, in most 'reasons to outsource' lists, cost reduction and the chance to free the client company's senior management's time to focus on growing the business are usually near the top.
The fact is that outsourcing to a logistics company does allow online retailers to focus on their core business and usually presents an opportunity to reduce costs. Most business owners want to concentrate on growth and becoming more profitable, so if they find they are having to focus more and more time on logistics or supply chain issues, it could mean that other aspects of the business are being neglected. As a result, opportunities can be lost and important strategic decisions delayed to the detriment of the business. A 3PLpartner allows internet retailers to devote time to what matters most.
But, picking the third party logistics specialist that will be right for your business can be a daunting process. Whether you are outsourcing for the first time or looking for an alternative supplier of logistics services to the company that you are currently using, there are many things to consider.
Does the company have a proven track record? Have they got the technology to service you and the end customer? Will the 3PL offer a scalable service capable of growing with your business's needs? Does it offer the range of services – warehousing, packaging, transportation and re-work – you are looking for? And so on.
Unfortunately, the search is sometimes made more problematic due to the fact that many companies often lack the expertise or infrastructure to undertake the range of logistics services they appear to offer.
For example, type 'fulfilment company' into your search engine and you will get page after page of businesses claiming to offer everything an online retailer needs to maintain a slick supply chain but, on closer inspection, these companies may turn out to be more focused on a business model centred around storing and trunking full pallet loads.
So, be aware, a company is not a 'fulfilment expert' simply because it calls itself one in its advertising and on its website!
A true fulfilment specialist will be able to demonstrate that it has the IT infrastructure, facilities and staff numbers required to store product in many different layouts, pick and pack stock into multiple formats as well as re-work and deliver in the necessary volumes.
The majority of online shoppers expect next-day delivery while a significant and growing number want to receive their goods on the same day that they placed their order.
This level of expectancy is putting pressure on retailers as well as their fulfilment partners to offer faster fulfilment times than their competitors.
Quite simply, the efficiency of an online retailer's fulfilment process is as important to that company's ability to win business and retain customer loyalty as the price and quality of the products it sells and those retailers that aren't leveraging their supply chains risk losing out to their rivals as logistics becomes increasingly thought of as a competitive weapon in the battle for market share.
As a result, fulfilment companies are working hard to reduce the time it takes to get an order to a client customer's home.
For example, at Walker Logistics we can offer online retailers next-day delivery services, with late cut-off times, even dispatching on a Sunday with guaranteed Monday delivery.
It means that consumers can receive their goods within 24 hours – even if they place an online order at the weekend, creating a USP for our customers. Traditionally anyone buying online on Sunday has had to wait until Tuesday before their order arrives or is ready for collection. But Walker Logistics' clients can offer their customers the option of ordering on Sunday and getting their goods on Monday
We believe that by giving Walker Logistics' clients the opportunity to offer next day delivery – even to Sunday shoppers – we are handing online retailers an advantage over their rivals.